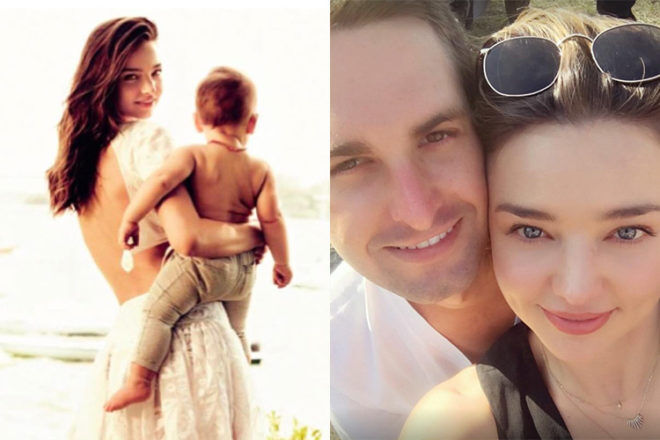 The celebrity baby train has another little passenger. Australian supermodel Miranda Kerr is pregnant with her second bub, her first with new hubby Evan Spiegel.
The 34-year-old bombshell, who shares six-year-old son Flynn with ex Orlando Bloom, married Snapchat founder Evan in May. A spokesperson for the couple has confirmed the happy baby news saying, "Miranda, Evan, and Flynn are looking forward to welcoming the newest member of their family".
The couple were married after a two year, whirlwind romance – although Miranda didn't introduce Flynn to her new beau until they'd been dating for six months. "(My ex and I decided) that we had to know the person for six months and feel good about them (before introducing them to Flynn).
Evan met Flynn, so yeah, things are going well. Orlando thinks he's great. We're just a modern family now!"
The road to Hollywood is peppered with bumps at the moment – make sure you zoom over to our celebrity news section to see who is else is expecting.