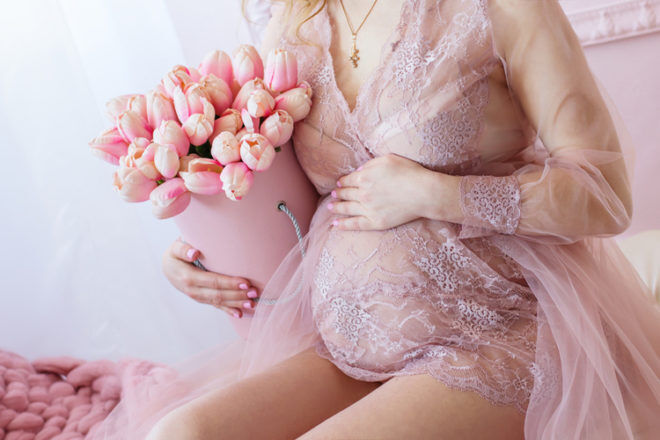 With a tummy flutter and a skipped heartbeat, beautiful memories take us back to the moments that matter. Whether it be a favourite school teacher, the place we were married or a childhood book, inspiration for a nostalgic baby name can be found in every corner of our precious memories.
Take a trip down memory lane with these 11 nostalgic ways to choose a sentimental baby name.
1. Name your bub after a place that captured your heart
Perhaps it's where you met your partner, or where your parents are from, but naming your baby after a special place will always remind you of somewhere treasured. Here are 42 baby names inspired by places.
2. Give your childhood friend a nod
We all had that one amazing friend we grew up with – some of us are still lucky enough to have them in our lives. If not, you can carry on their memory by naming your kiddo after your childhood best bud. Or for a more subtle tribute, use it as a middle name.
3. Get inspiration from your favourite movie
Rewatch your favourite movies to see which names you love – make sure to watch the credits, there are always hundreds of names listed.
Fun fact: in the closing credits of every Pixar movie there's a list of all the babies born to people involved in the making of a film, during its production.
4. Name your baby after a significant time or season
Maybe you were married in autumn, or on a Sunday – these make stunning baby names. You can delve even deeper by getting inspiration from a number: like in Stranger Things; Eleven is called Elle.
5. Mark a moment in time
Take inspiration from the couple who named their daughter Eddie after conceiving her on the night of an Ed Sheeran concert.
Concerts and events like weddings and celebrations give us amazing feelings we want to remember forever, so giving your child a name that reminds you of these times is a beautiful way to keep the memories alive. You can even use the name of the venue – like a winery or building.
6. Use your favourite teacher as inspiration
Did you have a beautiful childhood teacher that you've always remembered fondly? Honour their role in your life by naming your bub after them! Or you can use the name of the town your primary school was located.
7. Take a page out of your favourite children's book
Maybe you love Max from Where The Wild Things Are, or Roald Dahl's Matilda – think back to your childhood favourite stories and you may just find a keeper.
If you're partial to more unique literary names, try leafing through your favourite Shakespearean text.
8. Branch out with a name from the family tree
Take a look through your family's ancestors, you might just find a gem of a name! Take the time to go through family albums with your own parents and ask about the names of distant relatives – and don't forget to ask about their middle names. You may just start a whole new family naming tradition. See here for our list of traditional baby names with a modern twist for variations.
9. Pick the perfect posey with a floral name
Whether it was the first bunch of flowers your partner gave you, your wedding flowers, or something from granny's garden, there are many reasons to have fond memories of a particular flower. Naming your little petal after your favourite flower is the perfect nod to botanical beauties from your past.
10. An ocean of inspiration
Childhood holidays by the beach, lake or river may put you on a wave of emotion, so think about ways to give your baby an aqua-inspired name. Either take inspiration from the place name or go a little more obscure with names like Sailor, Shore or Delta.
11. A musical moniker 
Honouring your favourite musical artist by naming your child after them is becoming increasingly popular (think Bowie, Ziggy and Hendrix). If you're a musician you may want to go a little more subtle and use your favourite musical terms. And of course, there's always your most-loved songs – perhaps the song you walked down the aisle to, or the one you plan to listen to while giving birth!