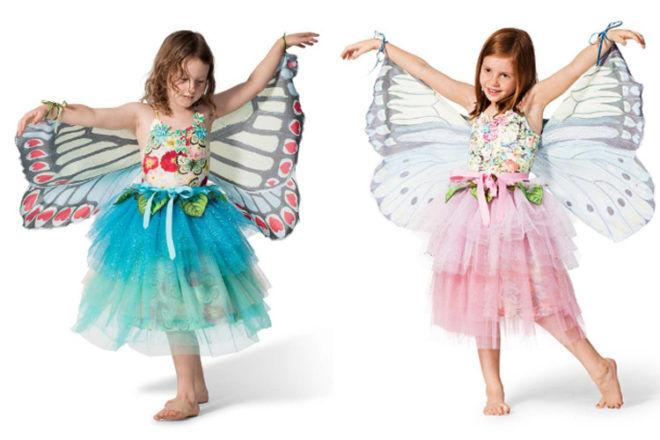 Have wings and you can go anywhere your heart desires. Wear butterfly wings and your little dreamer can flit and float with the breeze, searching for the brightest flowers.
Just the item for little kids with big imaginations, the soft, tie-on butterfly wings from Australian label Paperwings would be a unique add-on for a party outfit or provide a touch of whimsy to the dress-up box.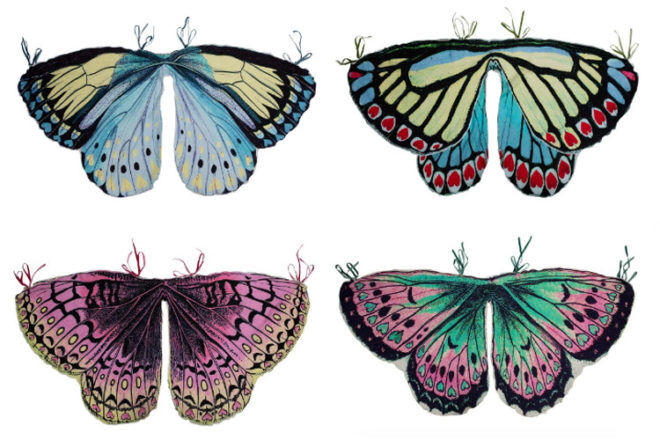 The beautifully illustrated costume wings are available from Lush Arena ($44.95).