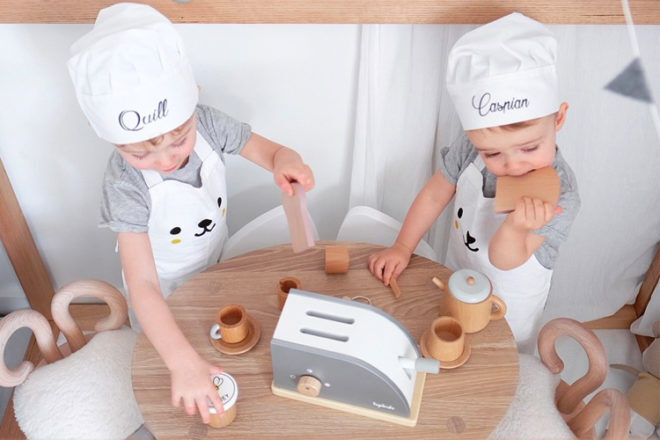 Mini Masterchefs across Australia will be beside themselves with excitement on Christmas morning when they unwrap the ultimate in pretend play fun – a toy kitchen complete with pretend play kitchen essentials.
They'll be itching to cook up a lavish (pretend) brekkie in their new digs, so best stock up on everything they'll need to get their cook on!
From creative faux food they can really 'cut' up, to cute kitchen appliances – this is what a fully decked out play kitchen needs.
Pretend Food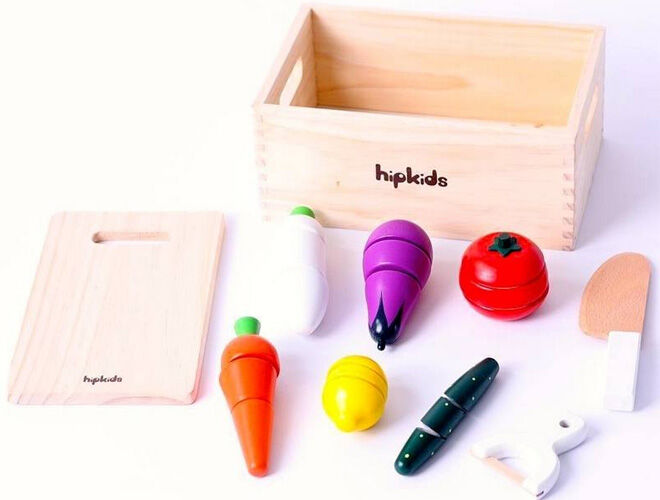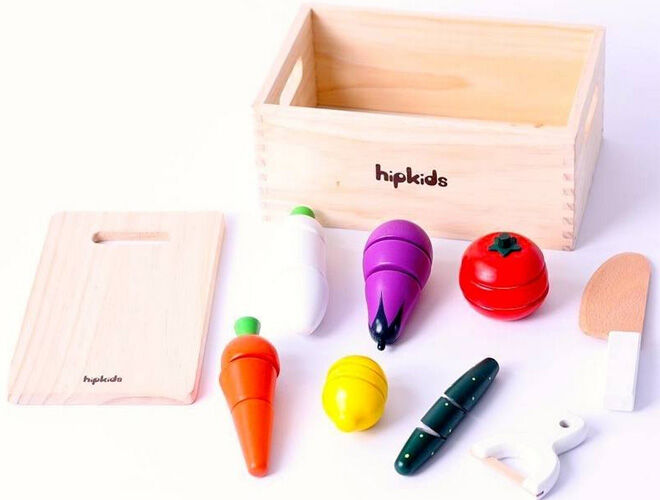 No play kitchen is complete without something to actually cook! Wooden pretend food is a fab option – it has the weight and feel of the real deal with none of the mess. And this brilliant little Vegetable Crate Set ($29.95) has a bunch of velcro veg that can be 'chopped' using the wooden knife and stuck back together again.
2. Pots and pans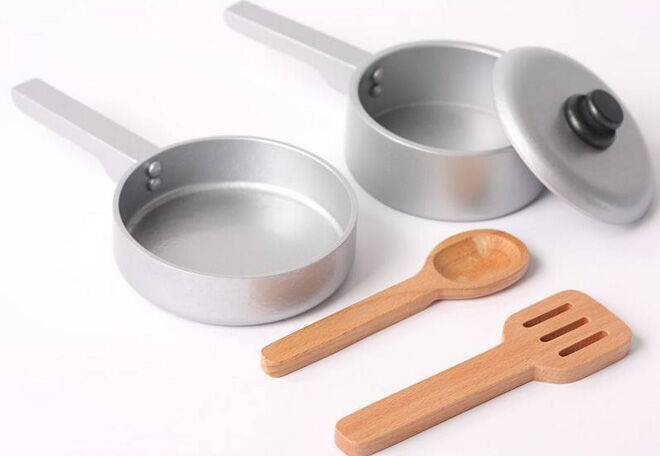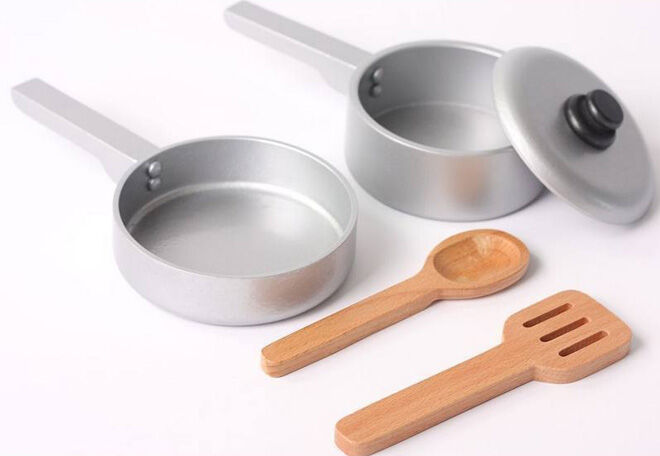 Time to rattle those pots and pans! A pot, pan and some cooking utensils will be enough to get any mini chef off to a great start. Don't worry, these beauties ($28.95) might look like they're stainless steel but they're all wood so they're nice and quiet.
3. Breakfast set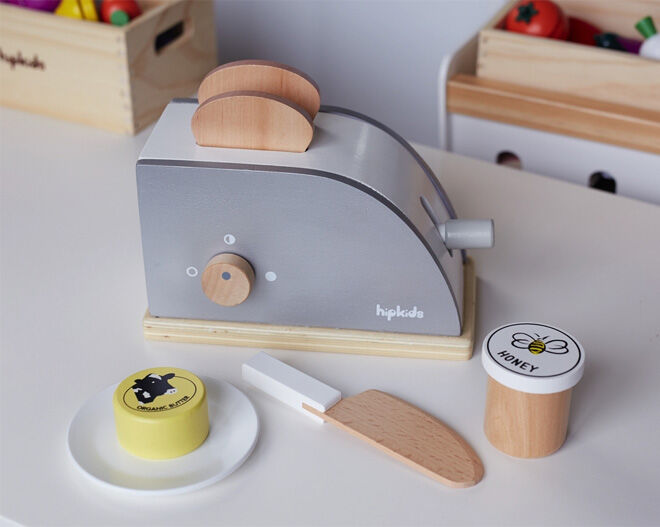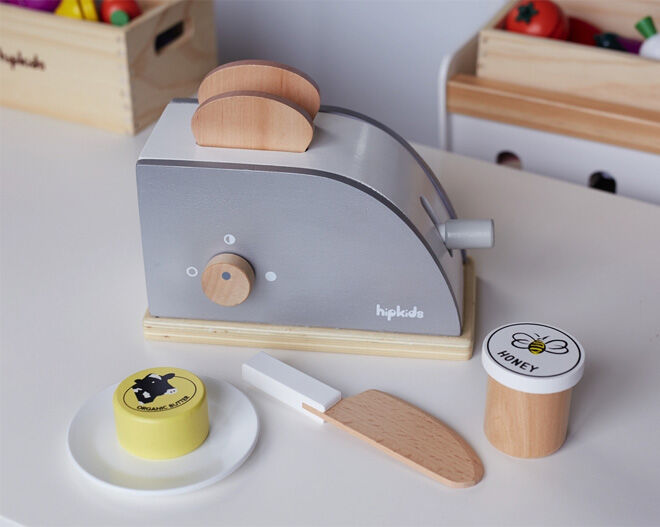 Mmmmm, we can almost smell that delicious honey toast. A pretend toaster gives little ones a chance to practice making brekkie, including spreading butter on toast – life skill accomplished! This Toy Kitchen Breakfast Set ($49,95) includes an adorable pot of honey.
4. Toy mixer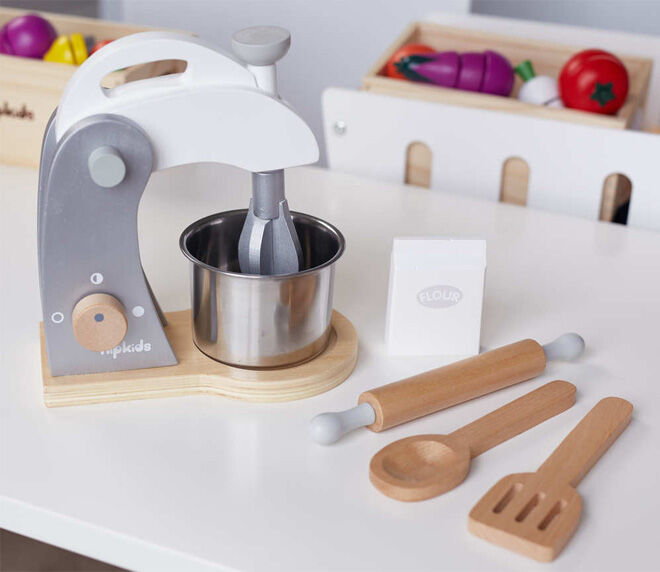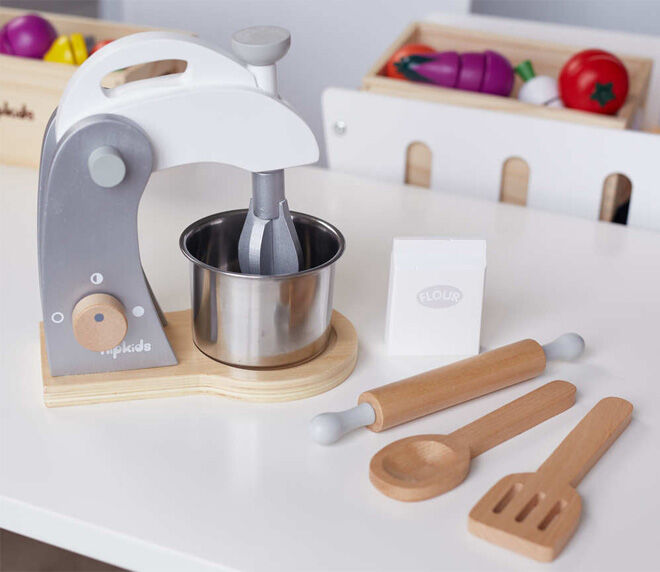 Kids love being able to copy their parents, so this contraption is great for whipping up a birthday cake just like you do. They can even make the beater move by turning the knob – so cute! This Wooden Mixer Set ($49.95) also includes some wooden utensils and a wooden flour packet.
5. Coffee machine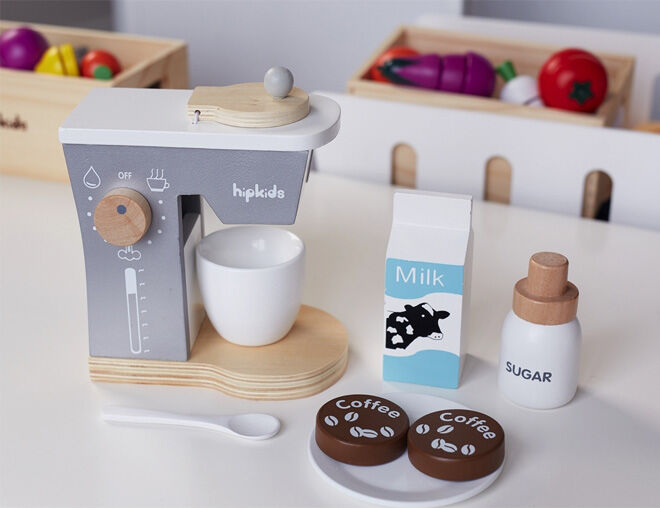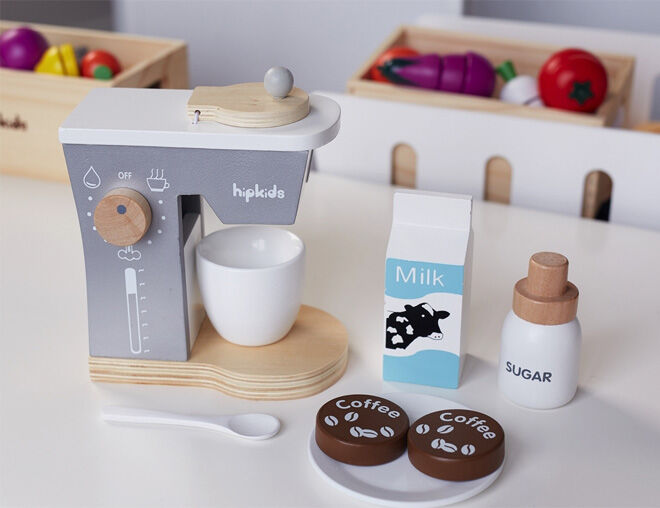 Because you want to have a nice hot cup of coffee ready for mum and dad when they drop in for a visit. This toy coffee machine ($49.95) even comes with those fancy coffee pods that all the hipsters are using!
6. Tea set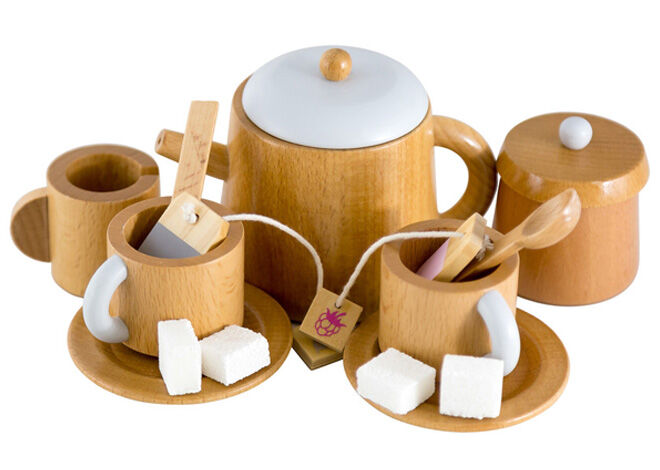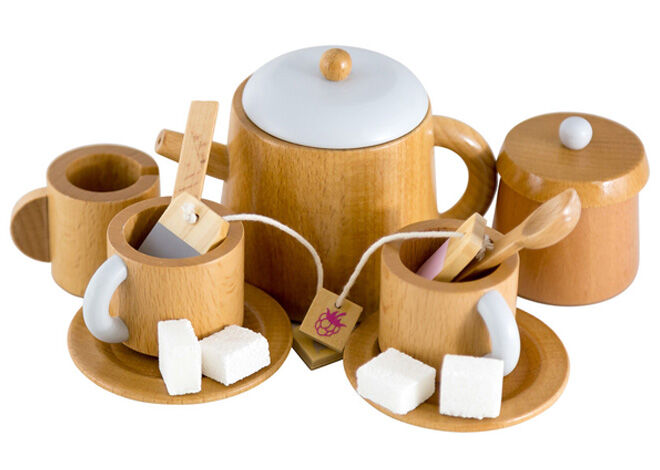 One lump, or two? Afternoon tea time is sorted with a stellar little tea set. This gorgeous wooden wonder from Make Me Iconic ($59.95) comes with cute-as-a-button tea bags and sugar cubes. A sweet addition to any toy kitchen!
7. An apron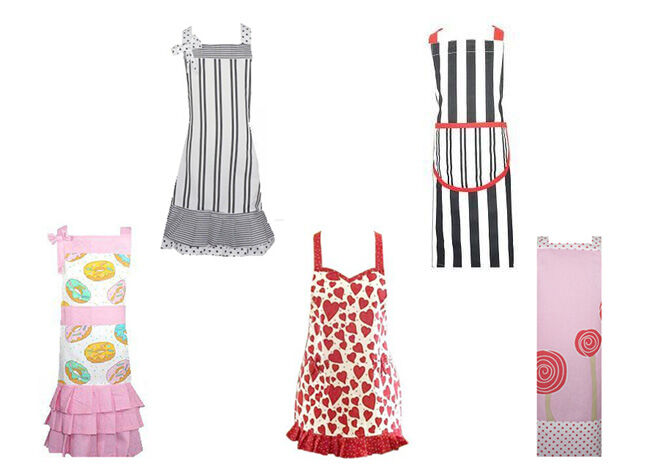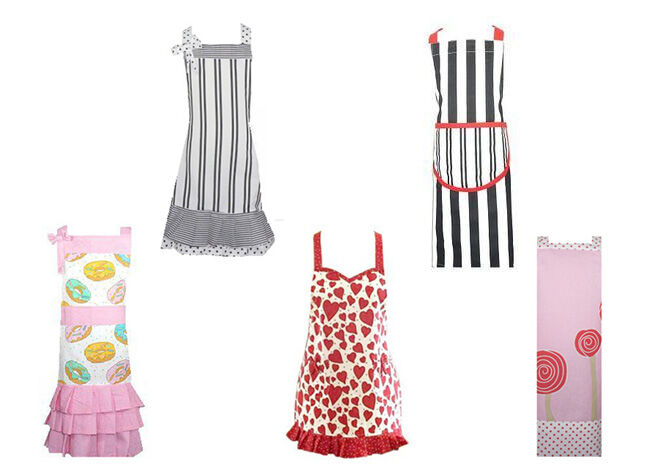 Because nobody wants to get their clothes mucky in the kitchen! A fancy apron makes a kiddo feel like a real-deal chef, and these Sierra Rose Kids Aprons ($34.95) are stunners.
If they need to head to the (pretend) grocery store to pick up more supplies, this cute wooden toy shopping trolley will most definitely be needed.
Happy cooking little chefs!