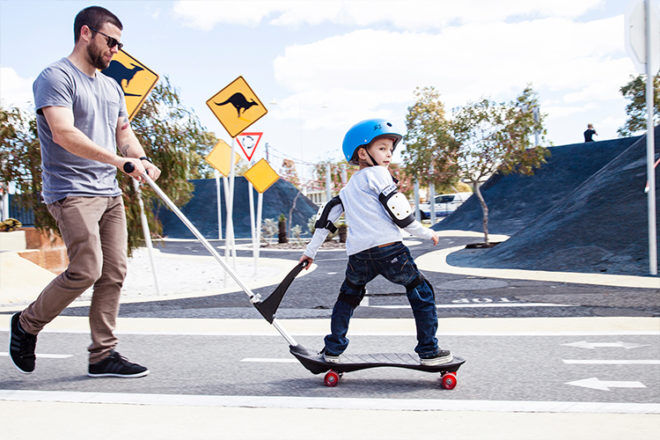 Fun, as it is, skateboarding is really tricky to master and trying to safely teach a toddler how to balance on a deck, is the kind of thing that takes saint-like patience and nerves of steel.
A couple of Australian dads knew there had to be a better way, so they spend the past couple of years coming up with a solution – the ookkie skateboard. It's a learning skateboard that can be used by kids as young as two.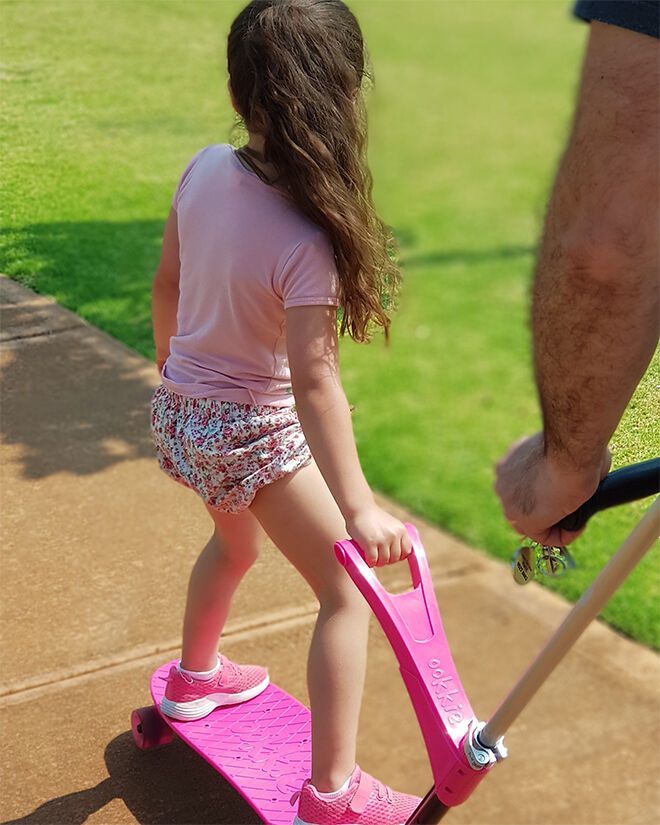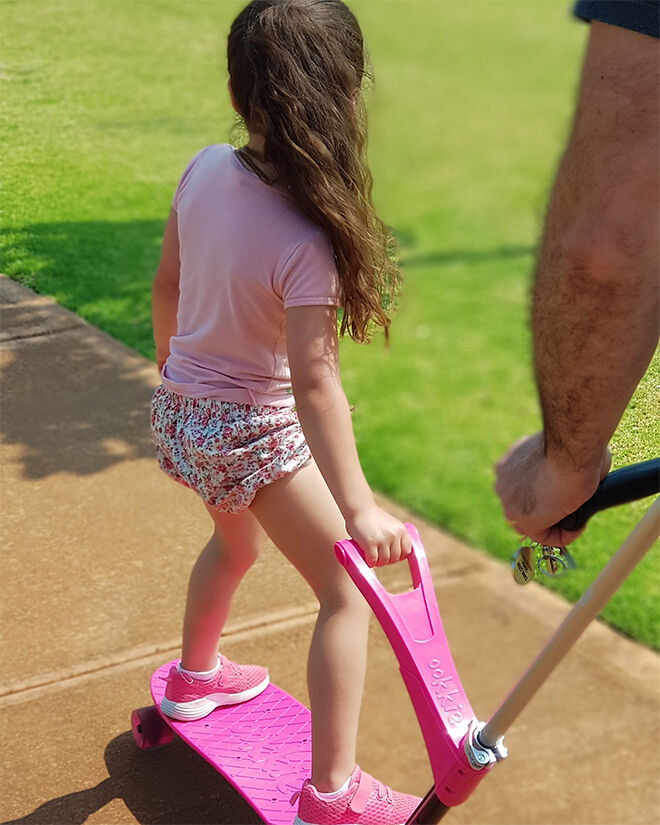 The handle system initially puts mum or dad in control, while still giving tots a chance to get the hang of skateboarding. The speed and direction can be controlled using the height-adjustable handle, and it can also be used to push the skateboard.
I feel more confident the kids are learning to skateboard safely
Little nuggets also get their own handle to hold – it keeps them steady, gives them confidence and helps them feel in control.


The rear rotating ball on the ookkie gives these skateboard superpowers.
Really. Its main purpose is to help parents and kids steer the skateboard around corners – tots just need to lean on the ball to change direction. But it also means that while parents have hold of the handle, kids can create new tricks on the ookkie. There's nothing quite like inventing your own ookkie ollie (without getting airborne of course!).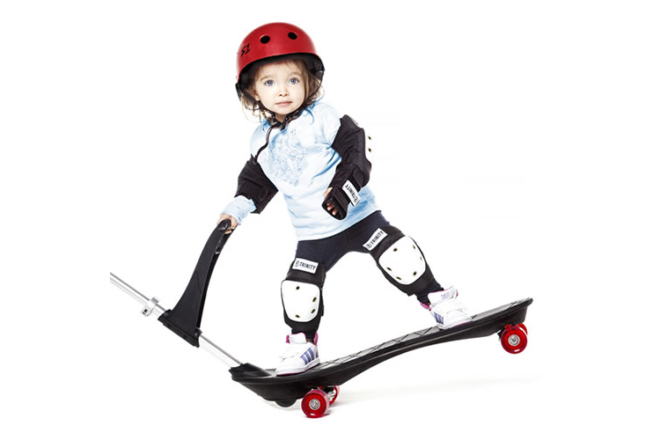 As mini speedsters grow in confidence, the ookkie adapts and eventually becomes a normal skateboard that can be used well into the childhood years and be passed down to the next skater tot in the family.
Available online from Ookkie ($199).