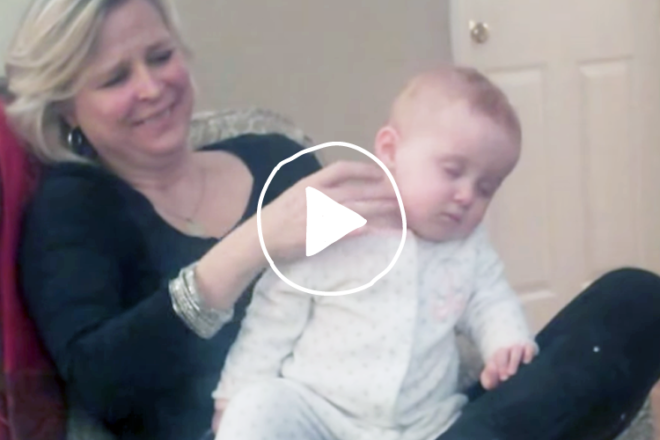 If sweet slumber is eluding your baby, it's worth noting this almost magical snooze-inducing trick that's given hundreds of thousands of sleep-deprived parents hope across the world.
This YouTube clip has been doing the rounds for a few years, but the face massage technique of getting baby to sleep is one that's been around forever.
It's as simple as gently stroking bub's head and neck until they're relaxed, then finish off with some feather-light stroking of the face.
Just watch as those little eyes get heavier and heavier!
And here's a video of three-month-old Seth being put to sleep by his dad Nathan Dailo using nothing more than a sheet of tissue paper.
Ahhh … bliss. And if bub is still wide awake, we've put together a list of creative ways to get baby to sleep you might want to check out.