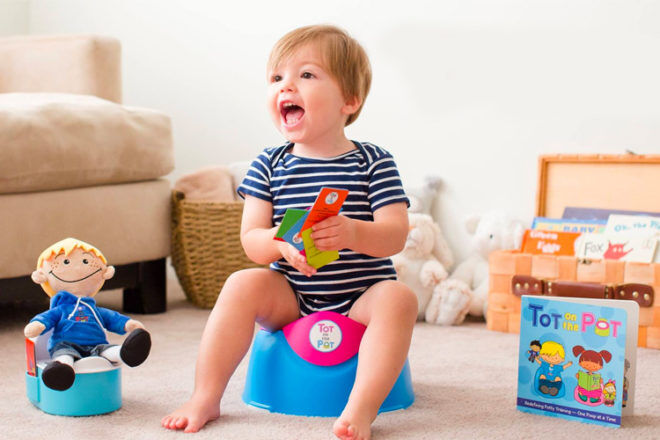 Toilet training is one of the last frontiers of toddlerhood, and it can be quite the journey – from the first wee on the potty to finally mastering the art of bottom wiping.
If you're at the very start of the toilet training trek, getting your tot interested in stopping what they're doing and actually sitting on the potty can be one of the biggest challenges. That's where this clever, new toddler toilet training system comes in.
Tot on the Pot gets kiddos excited about sitting on their potty – because they have a little friend who's learning too!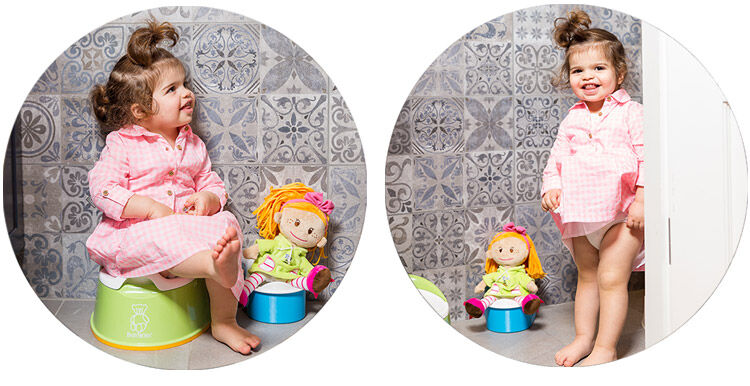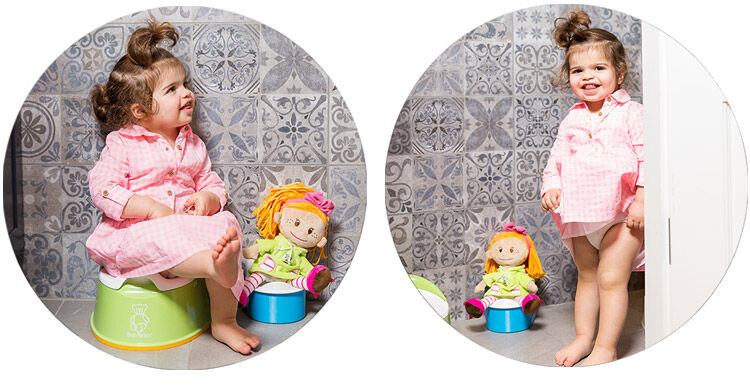 It comes with a doll (who has their own itty bitty potty) to help toddlers learn to use the toilet, through play. The kit also includes a parent's guide to potty training, a children's book and activity reward cards.

When your child gets the urge, they head to their potty or the toilet with their Tot on the Pot friend, and pop them on their own little potty. When your tot successfully uses the potty, they get to pick an activity from the reward cards.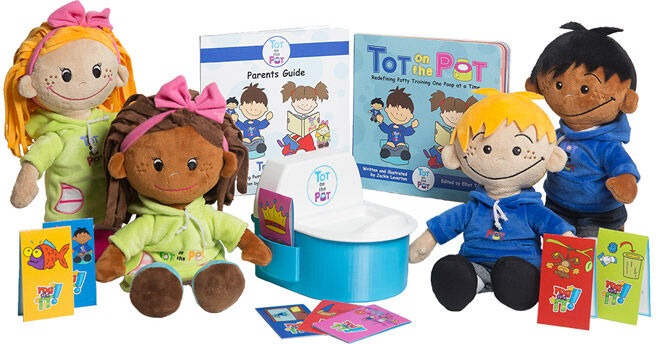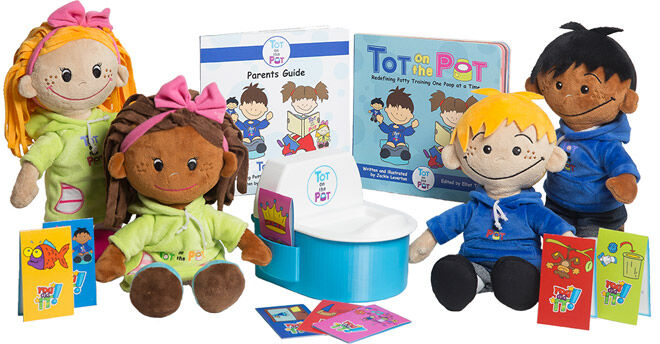 Tot on the Pot has been a huge Kickstarter success and is already fully funded, but you can still snap it up at the special price of $65 plus postage to Australia, for the next couple of days.
Available online at Kickstarter ($65).
If you're trying to teach your little one how to use the toilet, here's another nifty way to get them to stay on the toilet long enough to poop.