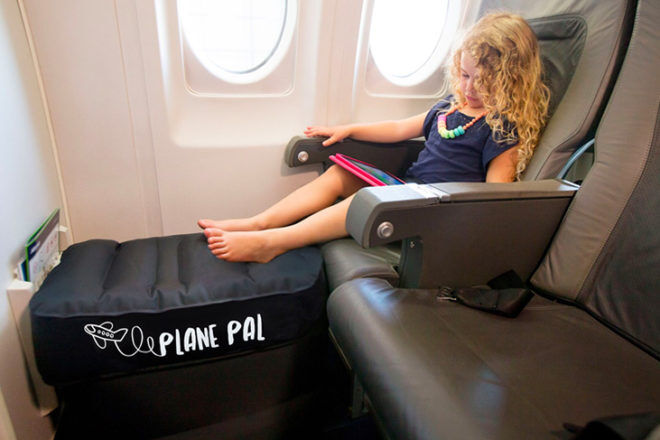 Travelling with kids has just become a whole lot easier, thanks to Virgin Australia allowing the use of inflatable and fold out devices that let little ones sleep in comfort on planes.
From today gadgets including Fly Tot, Plane Pal and JetKids Bedbox will be allowed on the entire Virgin Australia fleet. It follows Qantas and Jetstar banning the products on planes earlier this year.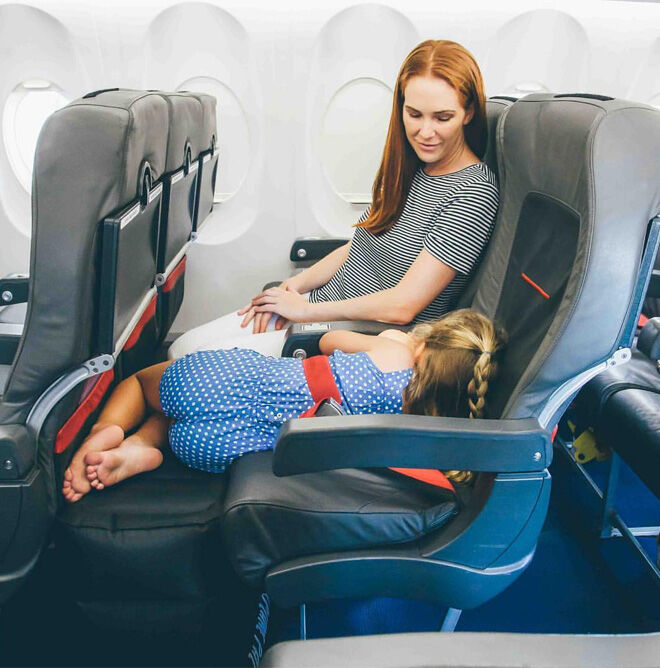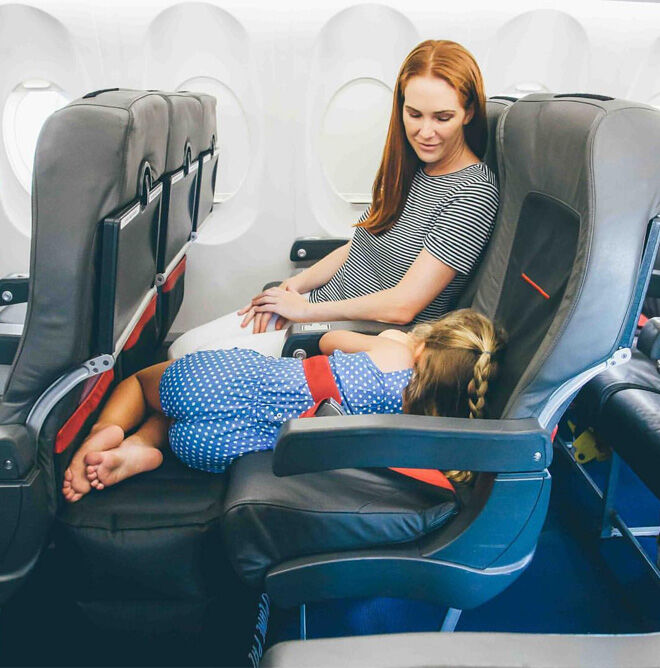 Virgin Australia says allowing kids to stretch their legs can make a huge difference to their comfort.
"We recognise the importance of your kids getting some extra rest on a flight as it can make a world of difference when you arrive at your destination," said Virgin Australia General Manager Inflight Experience, Tash Tobias. "These popular comfort items have been reviewed by our team of safety experts against our high safety standards and we're pleased to say that we've been able to give the seal of approval to three of the most popular models."


What are the rules?
While the three approved inflatables are now allowed on board, there are still some rules parents have to follow.
The devices can only be used for a child sitting in a window seat, or in the middle seat of a centre block.
They also have to be included as part of the seven-kilogram carry-on luggage allocation.
It can't be used in the exit rows.
Parents are responsible for its set up and use.
It must be stowed securely during taxi, take-off, landing and can only be set up once the
seatbelt sign is switched off.
If inflatable, the valve must face aisle for easy inflation/deflation.
The child must be seated with a seatbelt fastened any time the seatbelt sign is illuminated.
Infants must be secured with infant seatbelt or in bassinet (if fixed) whenever the
seatbelt sign is switched on.
Child/infant must be secured with their head towards the back of their own seat and their
feet facing forward.
Parents have to make sure the device doesn't affect the comfort of other passengers.
It must not interfere with or prevent the seat in front from reclining.
 If attachment to any part of the aircraft is required to provide structural stability to the item, it
is not permitted to be used as it may cause damage to the aircraft.
There may be some seat rows where an item does not fit due to the configuration of some
aircraft. In this case the item cannot be used.
The devices may soon also be allowed on Tigerair, which is a subsidiary of Virgin Australia.