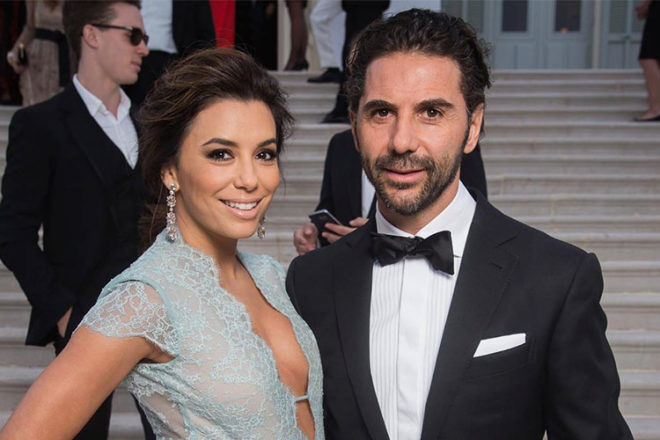 Former Desperate Housewives star Eva Longoria has a little Christmas pudding on board – and it's a baby boy!
Eva and her husband José Antonio "Pepe" Bastón are expecting their first child together, after marrying in May 2016. The 42-year-old actress' rep has confirmed the brunette beauty is four months pregnant. The bundle of joy will be the fourth child for Eva's husband, who shares kids José, Tali and Mariana with ex-wife Natalia Esperón.
"[My stepchildren] have been such a gift in my life," Eva previously told People. "I don't feel like we're lacking because we don't have a baby."
Not long after their engagement in 2015 Eva shed some light on her plans for children.
"I just turned 40, so I have thought, 'Is time running out?' " Longoria said. "I should be thinking about (children), but I feel like my life is full." It seems life is about to get a whole lot fuller!
The road to Hollywood is peppered with bumps at the moment – make sure you zoom over to our celebrity news section to see who is else is expecting.