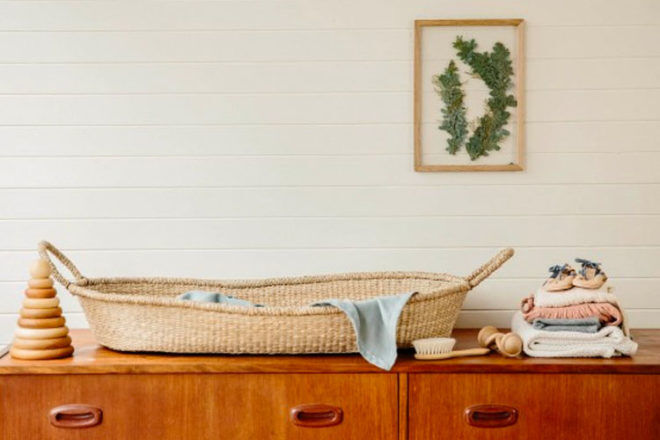 Not all baby change stations are created equal – some are dressers with storage to spare, others are open shelved beauties. And then there are the alternatives – the change mats, change pods and baskets that can be placed on any flat surface.
These alternative change stations are perfect for parents who are transient in their nappy changing. Those with double-storey houses with a changing pad downstairs, and a more permanent change table upstairs.
Here are nine change table alternatives for any-room nappy changing.
Leander Matty Change Mat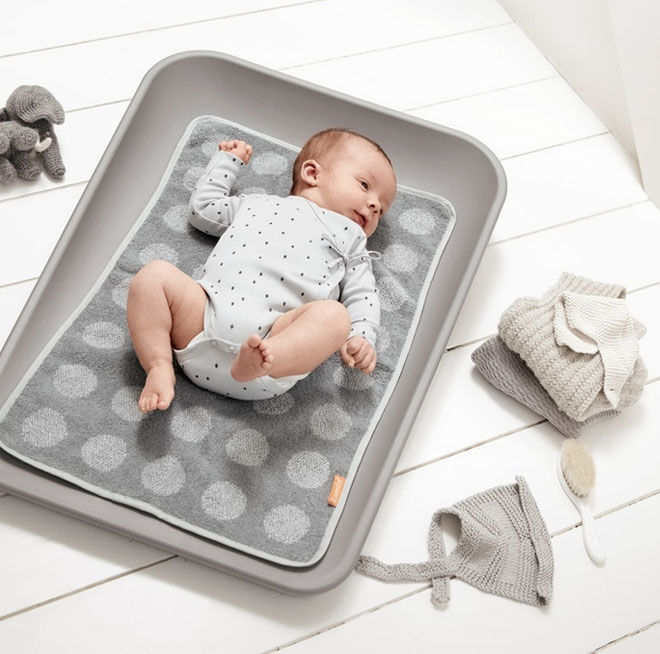 The non-slip base means this gem will work beautifully on any flat surface you have spare. The Leander Matty Change Mat ($179.95) also doubles as a play mat if you have an activity gym you can slide it under.
Bella Buttercup Changing Pad and Insert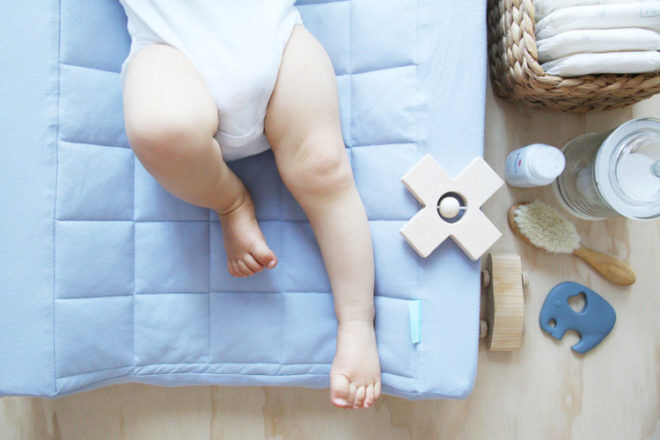 The cushioned surface of the Bella Buttercup Changing Pad and Insert ($90) makes it feel like bub is on a cloud.
Olli Ella Changing Basket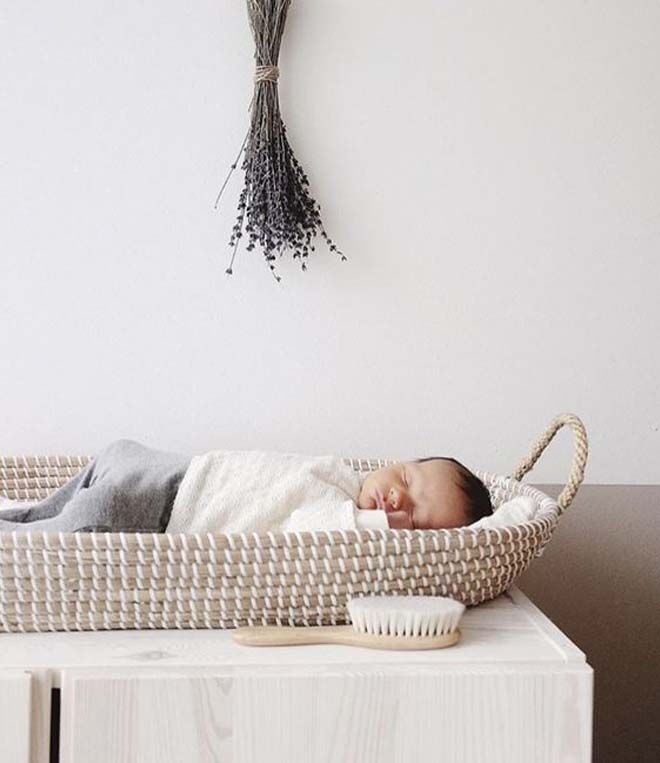 A nod to Moses baskets the Ollie Ella Changing Basket ($115) is as pleasing on the eye as it is handy, so leaving this changing station in the lounge makes perfect sense.
Beanko Mobile Changing Station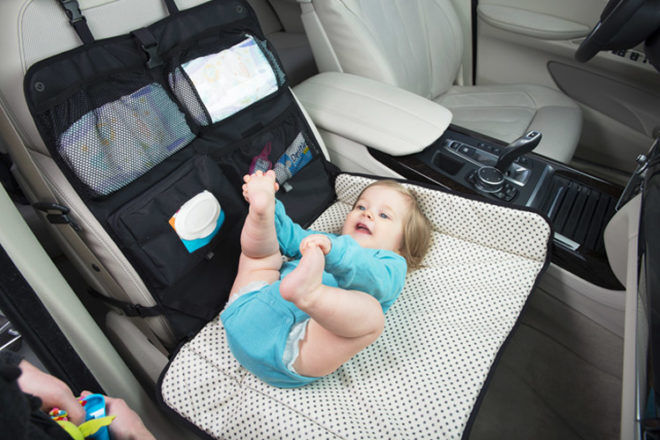 Changing baby on the back seat just got a whole lot easier thanks to the Beanko Mobile Changing Station ($144.95). The 'comfort roll' folds down to provide a flat surface for baby to lie on while the padded borders keep bub's head clear from clunky belt buckles and centre consoles. And just look at all those pockets!
HOBBE Changing Pad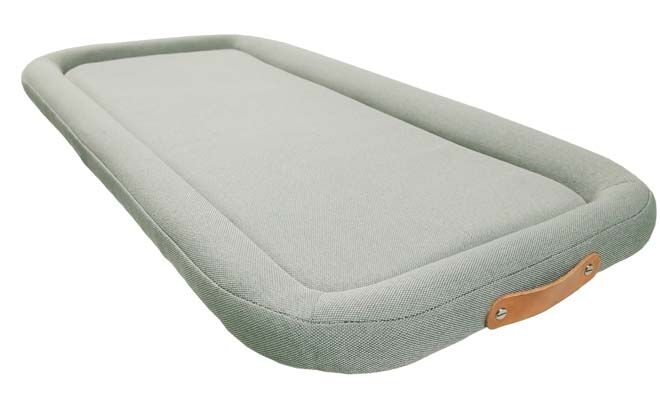 The handle on the HOBBE Change Pod ($169) makes it super easy to tote around the house throughout the day.
SnoofyBee changing pad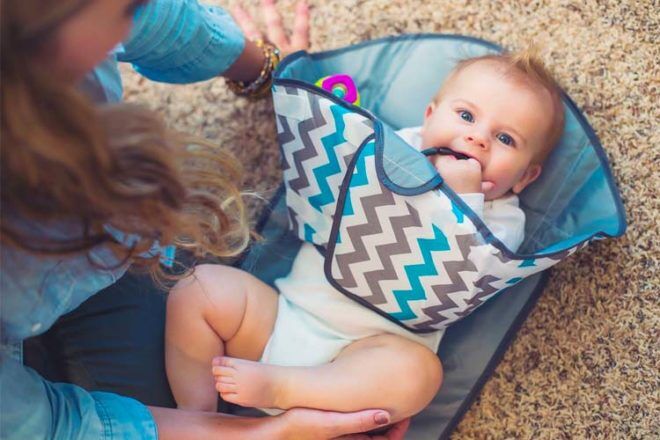 Keep those curious little hands well free of the business end during nappy changes with the SnoofyBee changing pad (US$29.99). This one can be folded and popped in the nappy bag as well – bonus!
Bumbo Changing Pad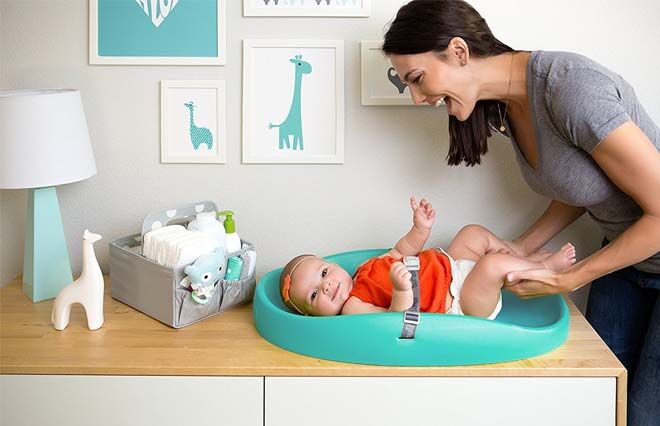 The contoured support of the Bumbo Changing Pad ($129.99) means baby is protected from falls, but as a double insurance, there's also a safety belt.
Ikea SKOTSAM Babycare mat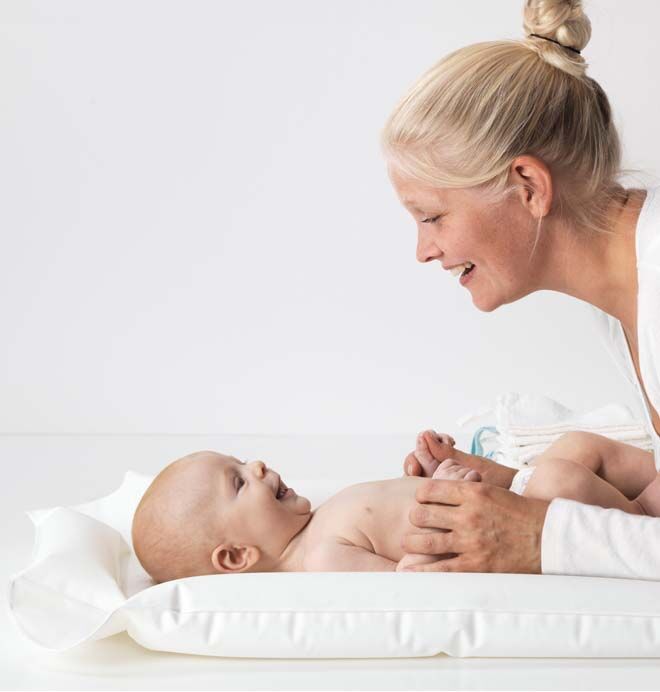 A baby budget option, the inflatable Ikea SKOTSAM Babycare mat ($11.99) is wipeable, portable and affordable.
Nook Pebble Change Pad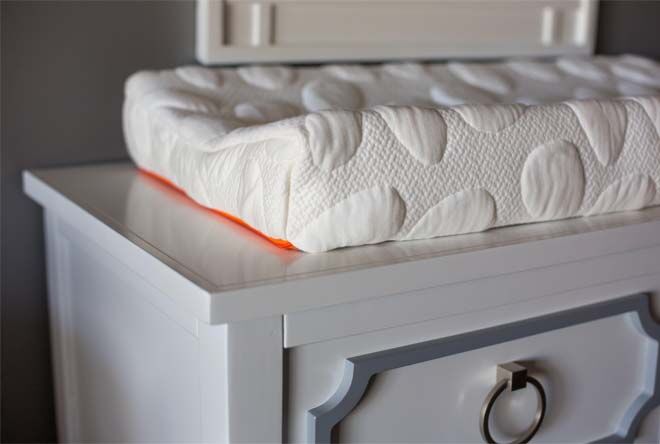 The dreamy Nook Pebble Change Pad ($170) looks just as beautiful as it is practical. The cotton and eucalyptus cover is washable, waterproof and stain resistant.
Looking for a change table with oodles of storage? Have a look at our round-up on the best change tables with drawers.