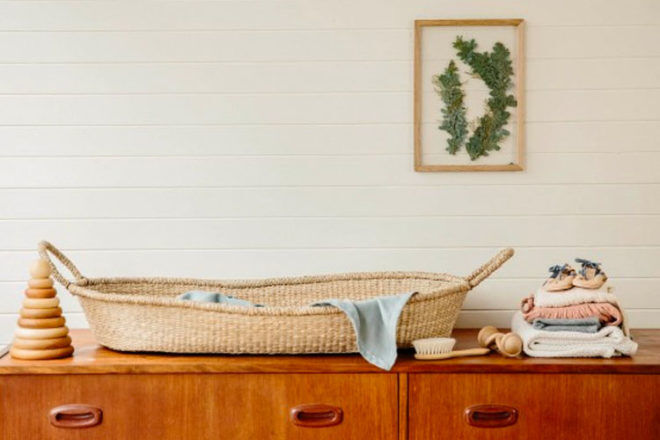 Not all baby change stations are created equal – some are dressers with storage to spare, others are open shelved beauties. And then there are the alternatives – the change mats, change pods and baskets that can be placed on any flat surface.
These alternative change stations are perfect for parents who are transient in their nappy changing. Those with double-storey houses with a changing pad downstairs, and a more permanent change table upstairs.
Here are seven comfy change mats for any-room nappy changing.
Leander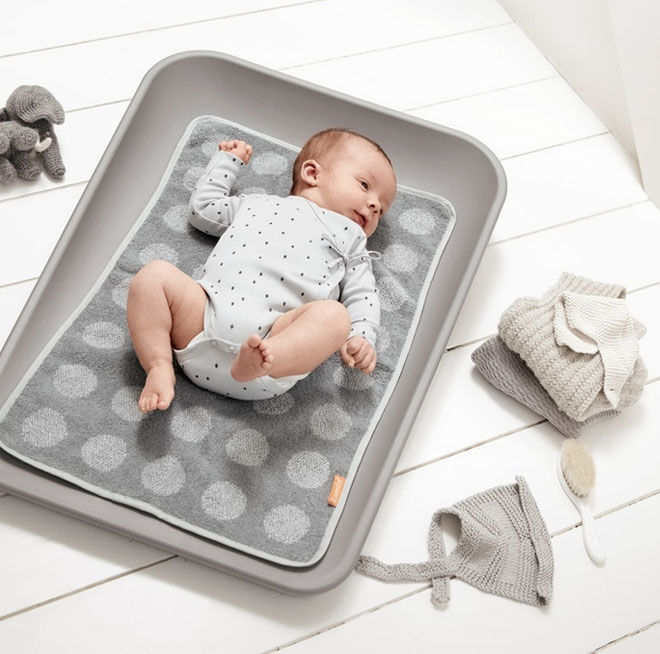 The non-slip base means this gem will work beautifully on any flat surface. It also doubles as a play mat if bubba has an activity gym to slide it under.

---
Bella Buttercup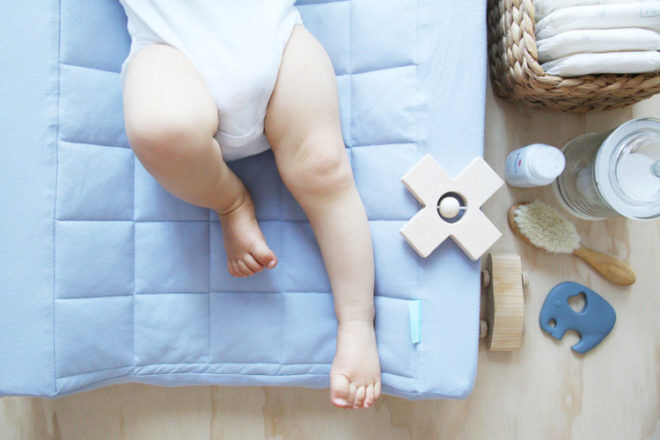 The cushioned surface of this dreamy change mat makes it feel like bub is on a cloud.

---
Olli Ella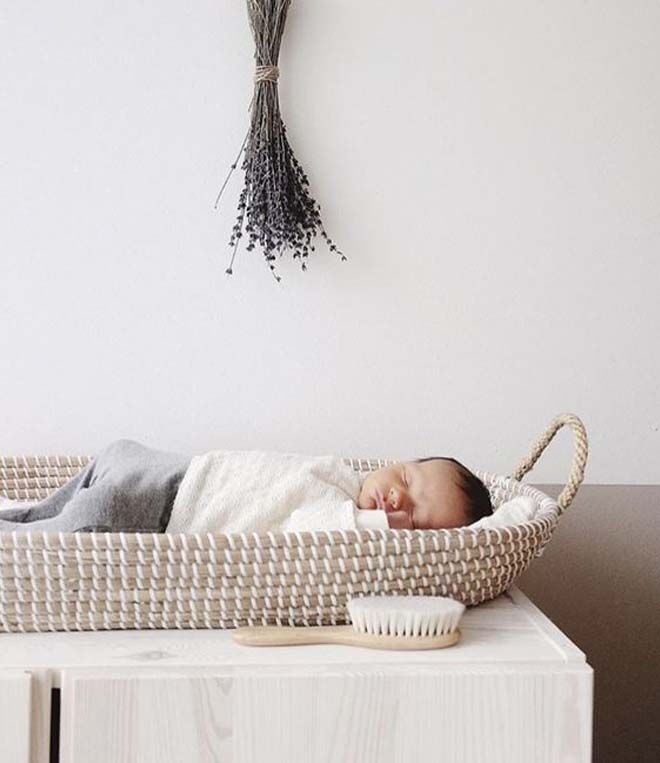 A nod to Moses baskets this natural beauty is as pleasing on the eye as it is handy, so leaving this changing station in the lounge makes perfect sense.

---
Beanko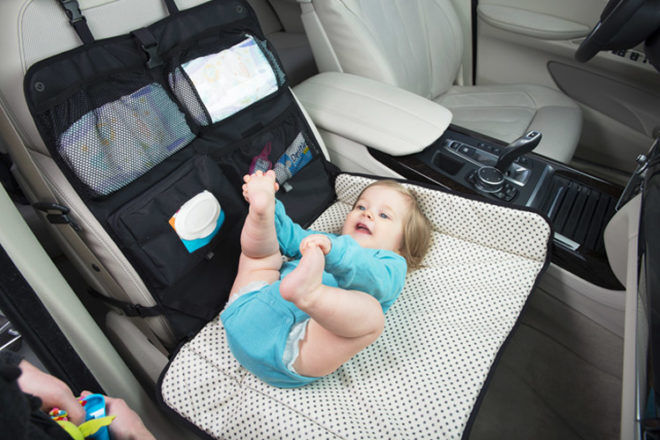 Changing baby on the back seat just got a whole lot easier thanks to the Beanko. The 'comfort roll' folds down to provide a flat surface for baby to lie on while the padded borders keep bub's head clear from clunky belt buckles and centre consoles. And just look at all those pockets!

---
SnoofyBee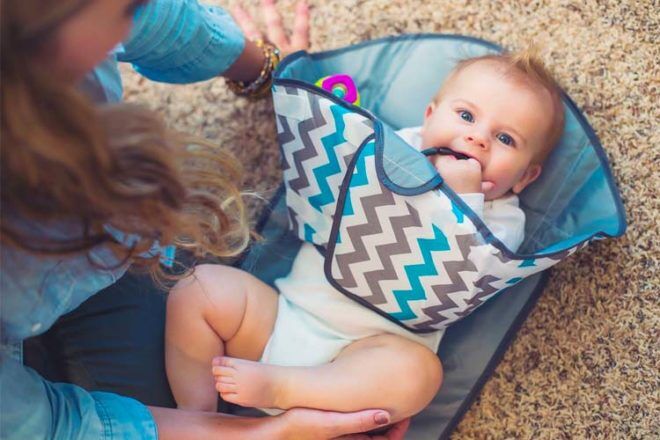 Keep those curious little hands well free of the business end during nappy changes with this clever creation. It can be folded and popped in the nappy bag as well – bonus!

---
Bumbo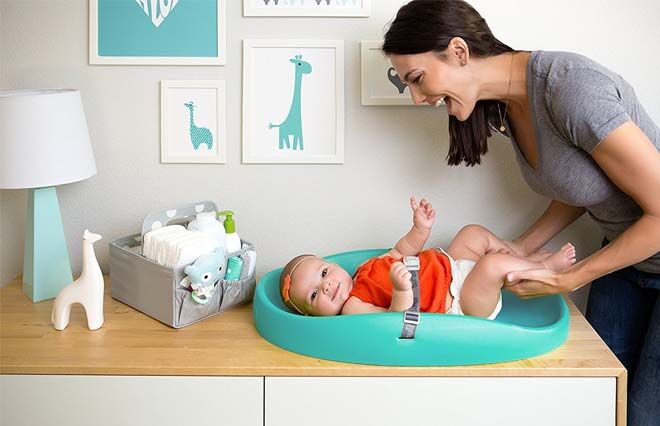 The contoured support of this changing pad means baby is protected from falls, but as double insurance, there's also a safety belt.

---
IKEA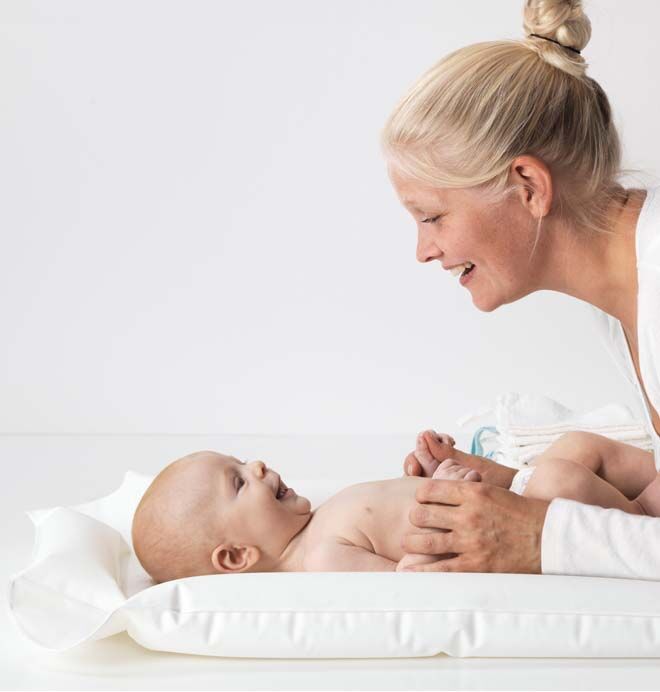 A baby budget option, the inflatable change mat is wipeable, portable and affordable.

---
Know a brand of change mat we should add to our list? Contact us and let us know.
Read next …
Looking for more practical yet pretty additions to the nursery? From beautiful bouncers to swoon-worthy cot sheets, here are a few articles that you might like to read next:
Continue your search for the best change mat
Looking for a change mat and still not sure if any of these are right for you? Search online by jumping into one of our closed Baby groups and ask thousands of other Australian mums what they recommend – 'What to buy' is the most talked-about topic.
Click and join your group today!