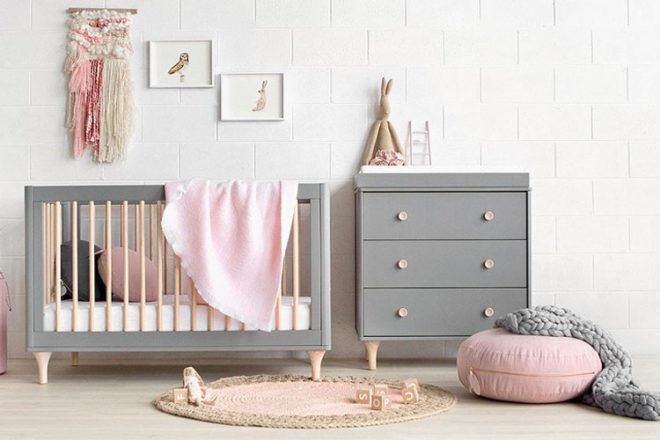 The change table is the hub of the action during those first few months of a bub's life (and not just for bum changes!). Singing, playing, massages, baby talk – it all happens while your little one's flat out.
Being able to easily reach toys, rash cream, nappies, wipes and extra clothes makes life so much easier when you've only got one hand free. So we've hunted down change table stations with drawers that come with a hefty dose of extra room.
Here are 11 dresser change tables with oodles of storage.
Estelle Dresser Change Table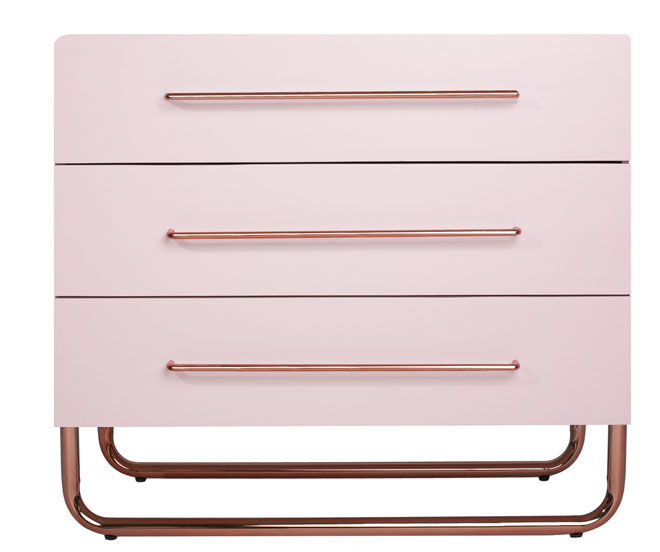 Oh, Incy Interiors, how you do make us blush (in the most delightful shade of blush pink!). The swoon-worthy Estelle Change Table ($899) needs only be topped with a change mat ($49.95) and it becomes the most beautiful place to change a baby's bot.
Brooklyn Change Table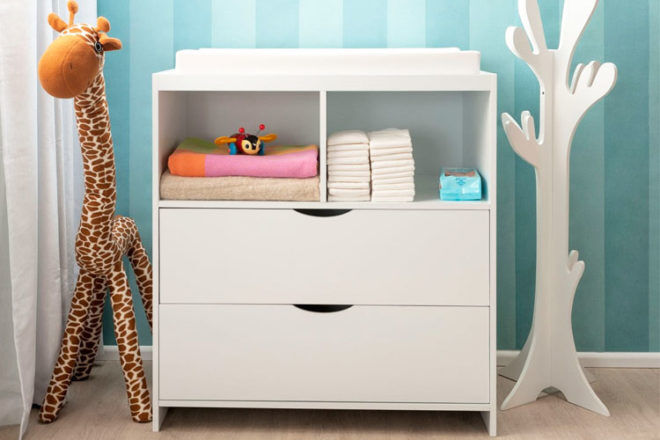 A clever combination of open storage areas and two sizeable drawers makes the Mocka Brooklyn Change Table ($189.95) a double threat.
Maths Chest of Drawers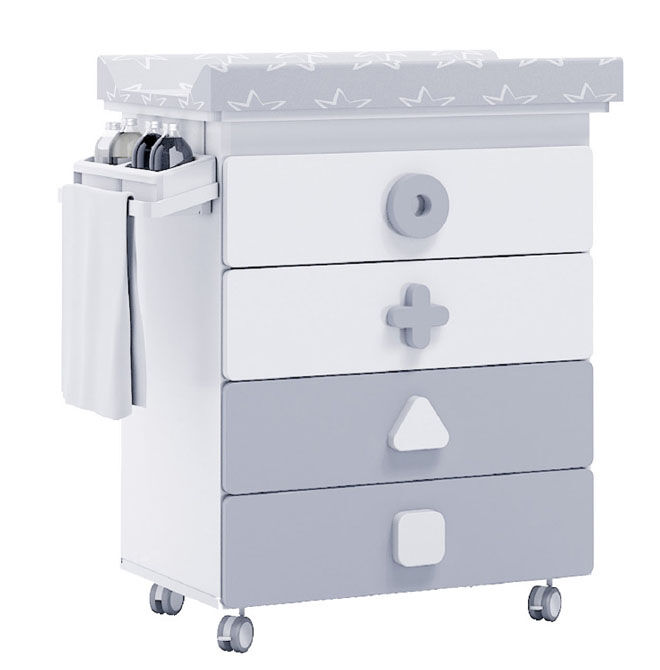 This quirky changer is more than meets the eye. The Maths Chest of Drawers ($749) not only has a heap of nooks and crannies to hide baby stuff, the top also lifts up to reveal a baby bath. Clever.
Harper Change Table

There's no shortage of hidey holes in this long dresser, with a topper. The Harper White Change Table ($239.95) can house plenty of extra clothes, nappies and bits and bobs and will later make a beautiful standalone dresser.
Stuva Change Table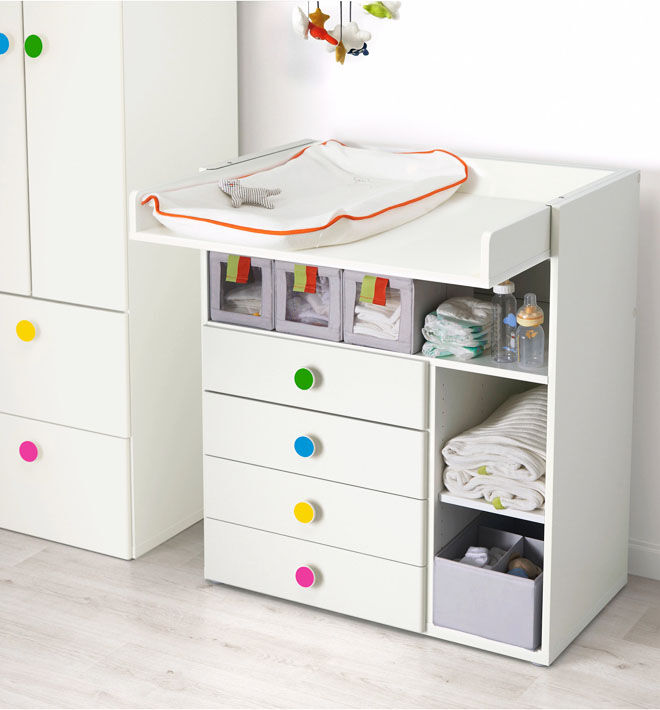 Ikea has cooked up a clever little change station with plenty of storage space. The Stuva Changing Table ($295) also becomes a cute little desk in its next life.
Kendall Extra Wide Dresser and Changing Topper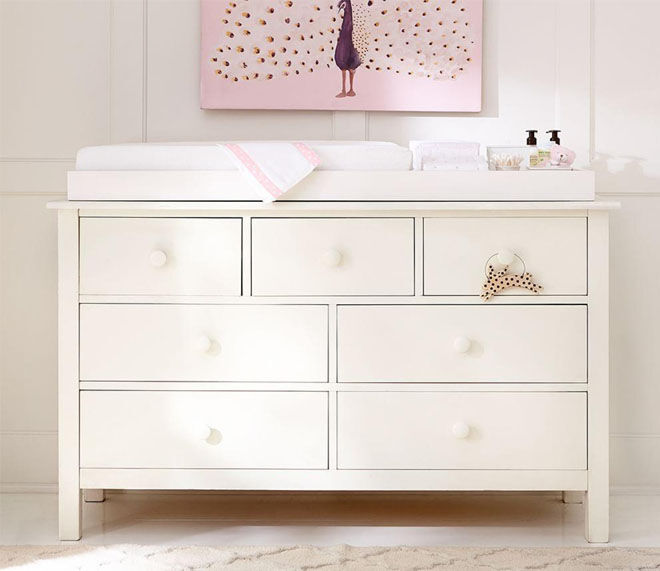 The stunning Kendall Dresser and Changing Topper ($1199) is a full-sized dresser. The smaller drawers at the top can be dedicated to nappy change essentials, the rest can store all of bub's clothing.
Babyletto Lolly Changer and Dresser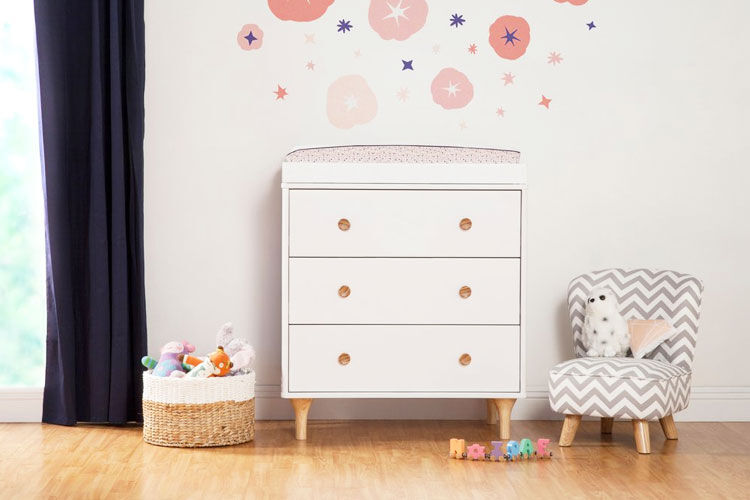 So very beautiful, the Babyletto Lolly Changer and Dresser ($789) has three large drawers that will keep everything in its place well beyond nappy changing days.
Cocoon Nest Change Area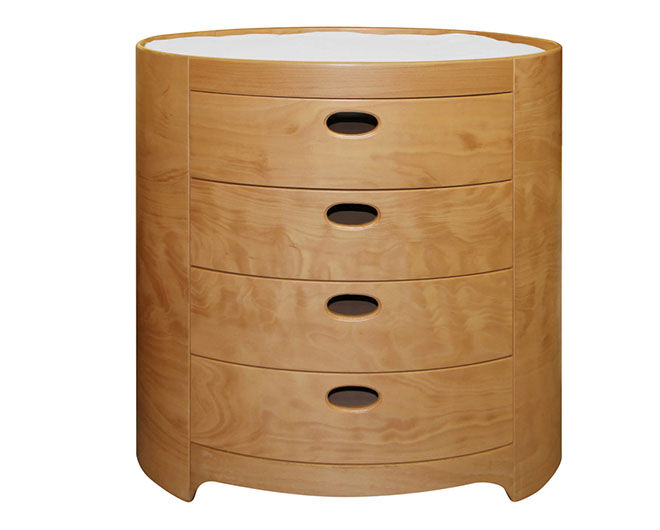 The curves of the Cocoon Nest Change Area ($1098) make it as pleasing to the eye as it is for handy extra storage.
Troll Sun Dresser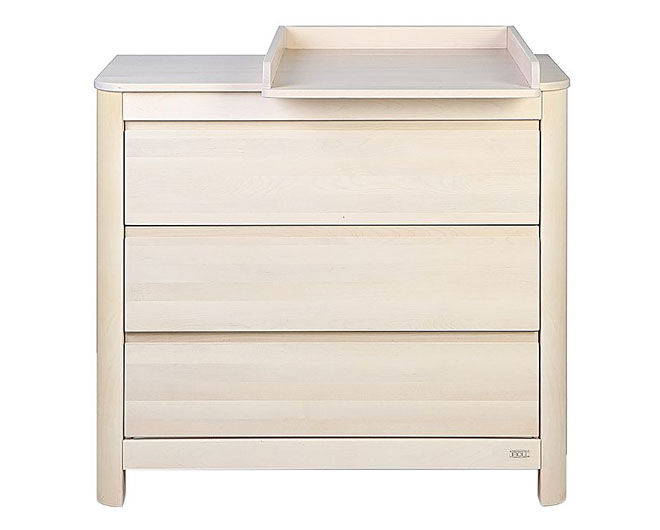 The Troll Sun Dresser ($699.95 + 89.95 for change tray) is such a clever cookie! The perfect placement of the change tray means easy access to everything in each drawer.
Ouef Merlin Dresser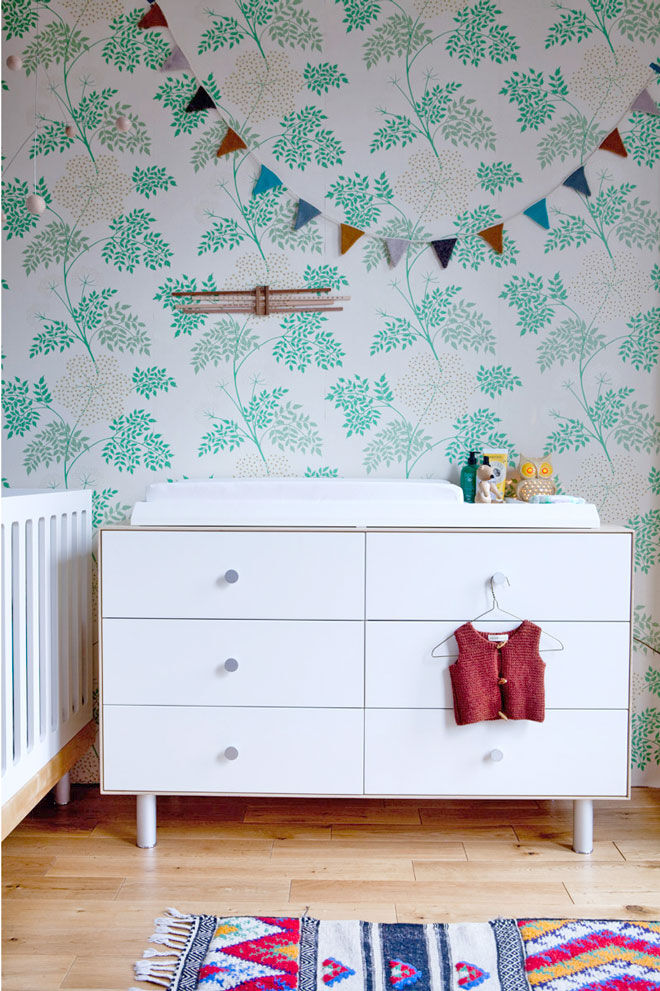 Six large drawers and a change table at the perfect height make for quick and easy nappy changes with the Oeuf Merlin Drawers Dresser ($2099).
Emery Dresser and Topper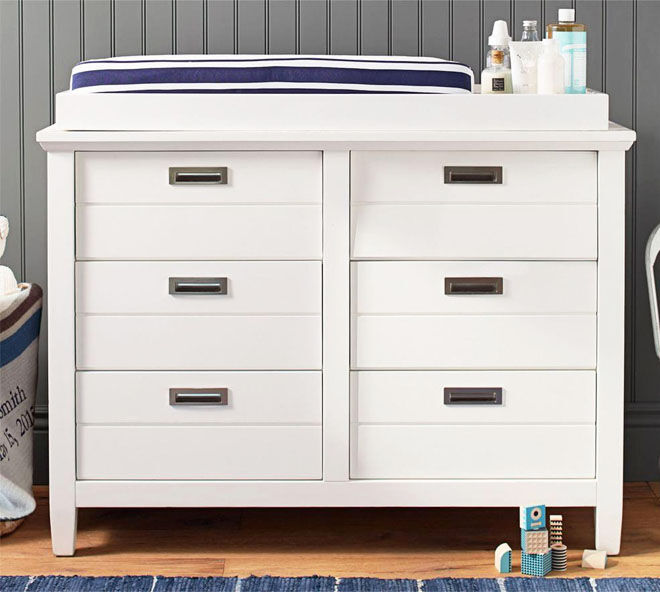 The beautiful Emery Dresser and Topper set ($1199) creates the ultimate change station in the corner of the nursery. Nappy change needs on one side, and clothes on the other – storage sorted!
It's worth remembering that there are no Australian standards for baby change tables and here are Choice's recommended safe change tables.