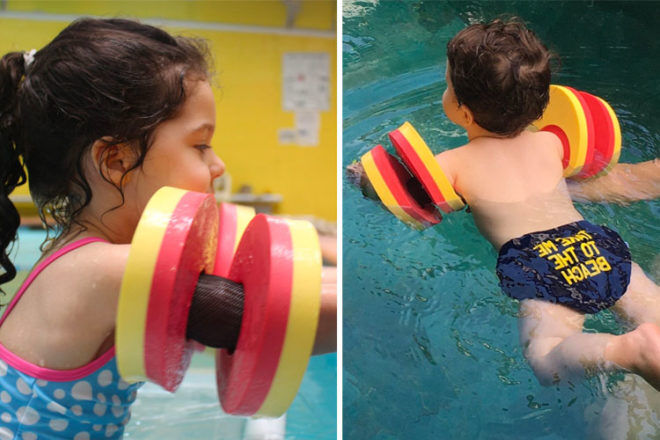 Pint-sized paddlers take to the pool like a duck to water with a little help from Finband – a new flotation aid that gives swimming tots the freedom to play.
Invented and designed in the UK by a pediatric doctor, Finband complies with Australian Standards for flotation aids for water familiarisation and swimming tuition. Using unique aquabrade technology, the bands grip onto the kids' arms so they can't slip down or be taken off by the kids, while still being super easy for adults to slip on and off wriggle arms.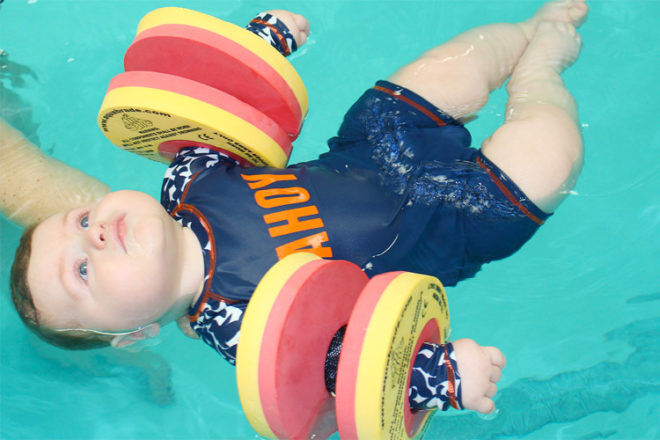 Finbands come ready to slip on so you don't have to inflate a thing. No more worrying your inquisitive tot accidentally deflates or punctures their floaties – Finband aids are always ready to go. Light and compact, just throw them into the swimming or beach bag for quick and easy safe swimming.
Watch the video below to see Finband in action.
Made for buoyant boys and girls between one and five-years-old, Finband's are every mum's best friend around the pool, beach and light enough to pack in your luggage for holidays.
Available online from Finband ($49.95).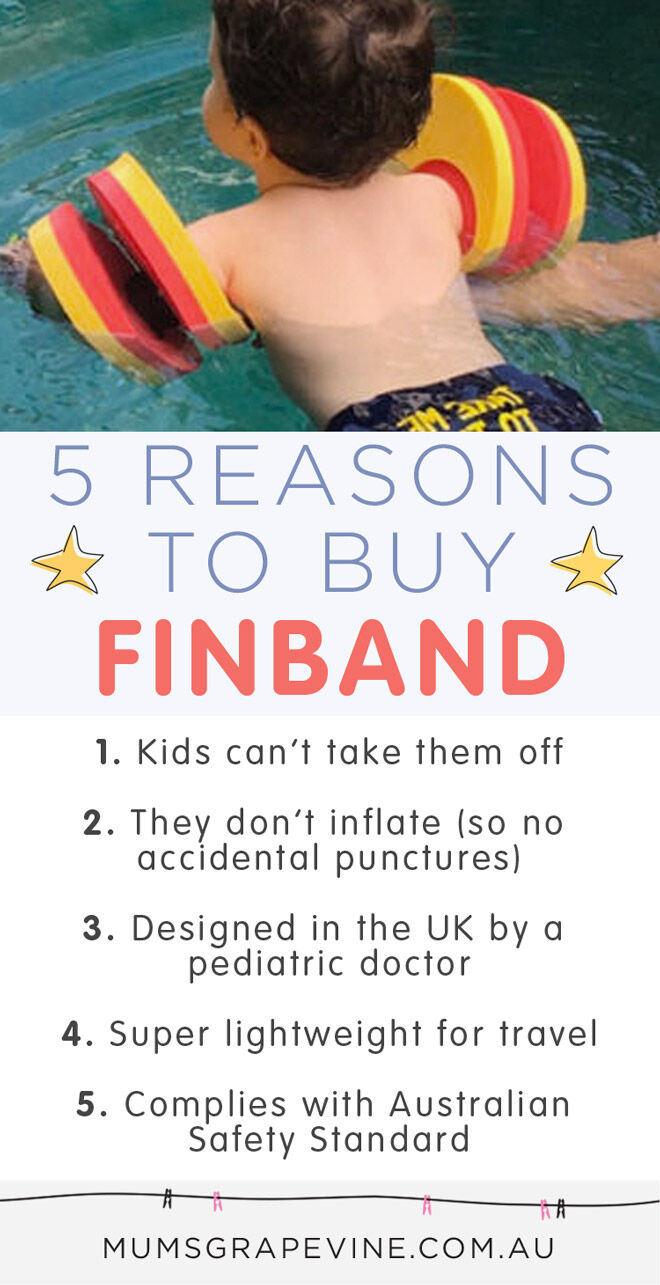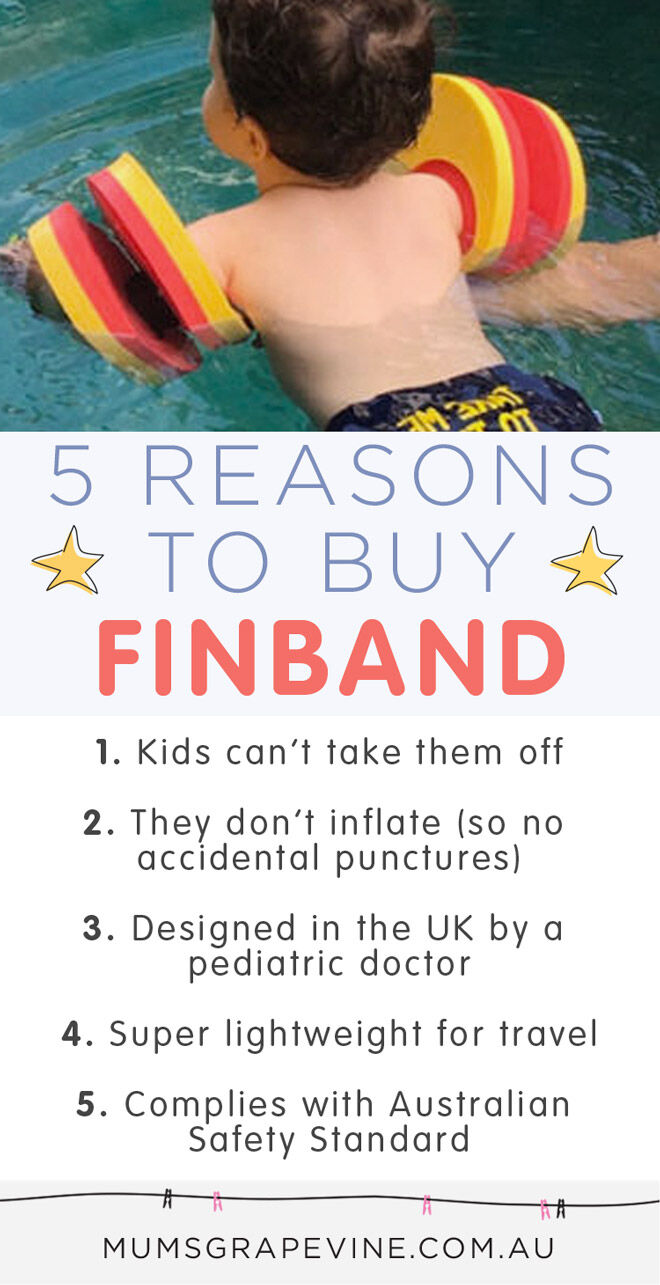 This post is sponsored.