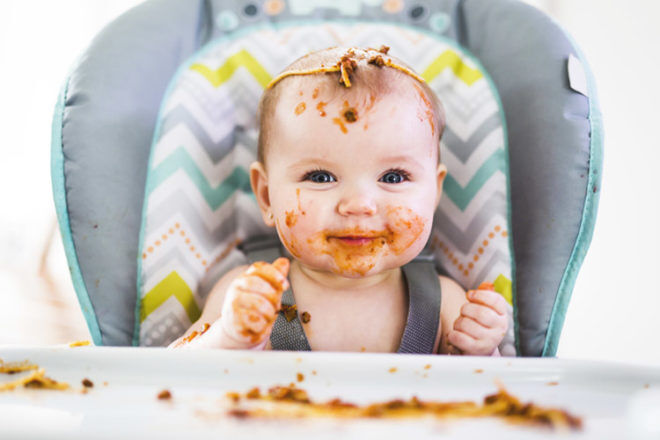 Somewhere between four and six months of age when little ones can sit unsupported, your hungry monster will start to show signs that they are ready to start solids. And there's a whole delicious world for culinary delights to discover, from cold sweet watermelon and squishy banana to oodles of noodles with lumpy sauce.
Starting solids is like any great journey, the first food adventure begins with good preparation.
Here are 15 feeding essentials for babies starting solids.
1. A safe spoon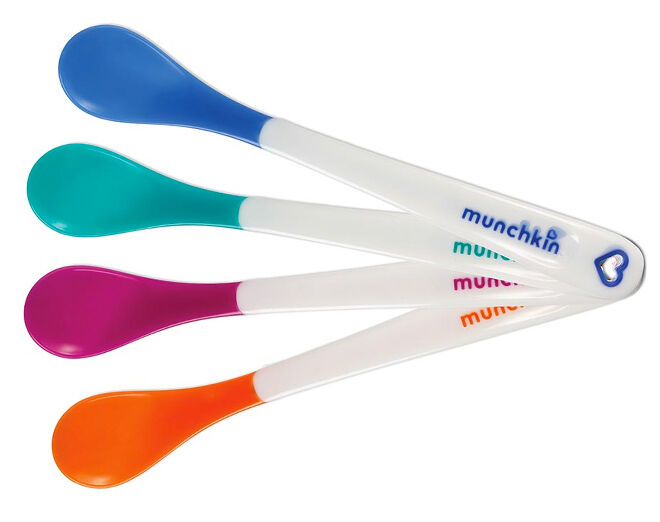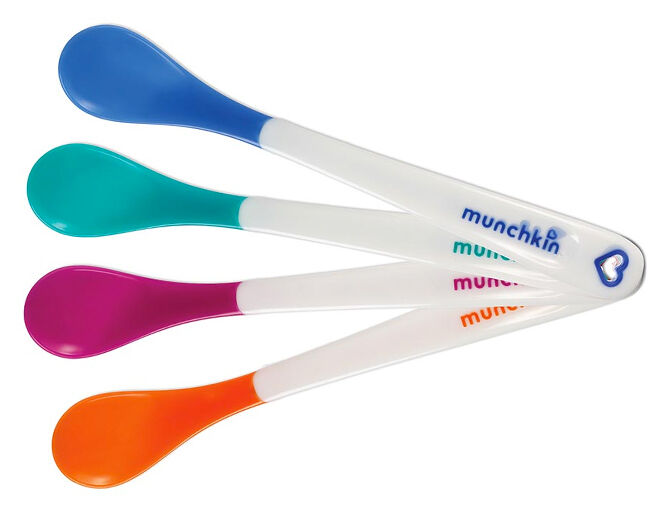 Protecting our little rascals is all in a day's work. Munchkin white hot safety spoons ($14.99) alert you when food is too hot for bub's sensitive little mouths. Genius!
2. Sturdy bowls and plates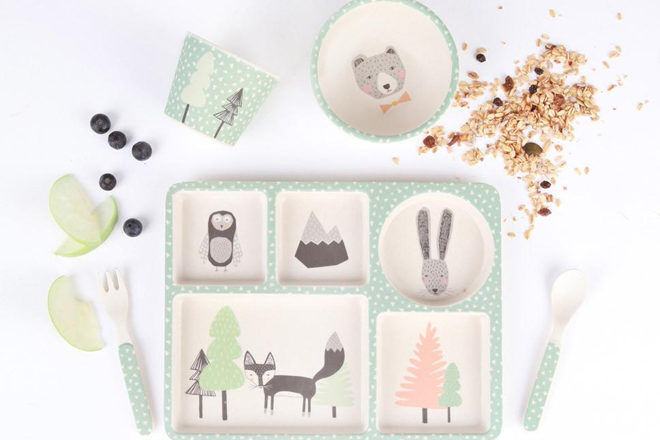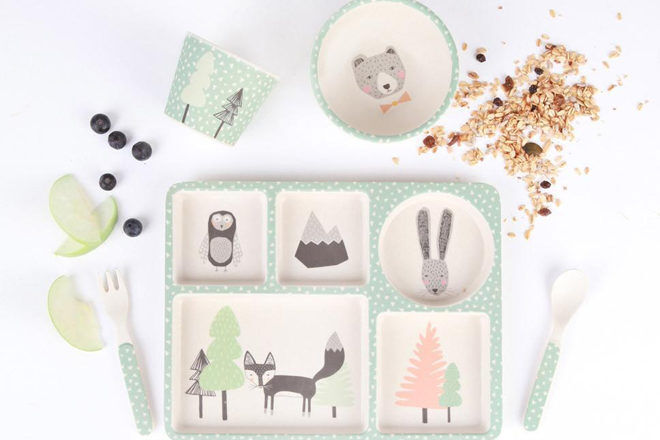 A super sweet dinner set makes mealtime fun and beautiful. Start off with a simple bowl and as tastes widen, a divided plate helps create a feast for little eyes. This set from Love Mae ($37.95) is made from bamboo, is BPA free and biodegradable to give you the warm fuzzy feels all over.
3. High chair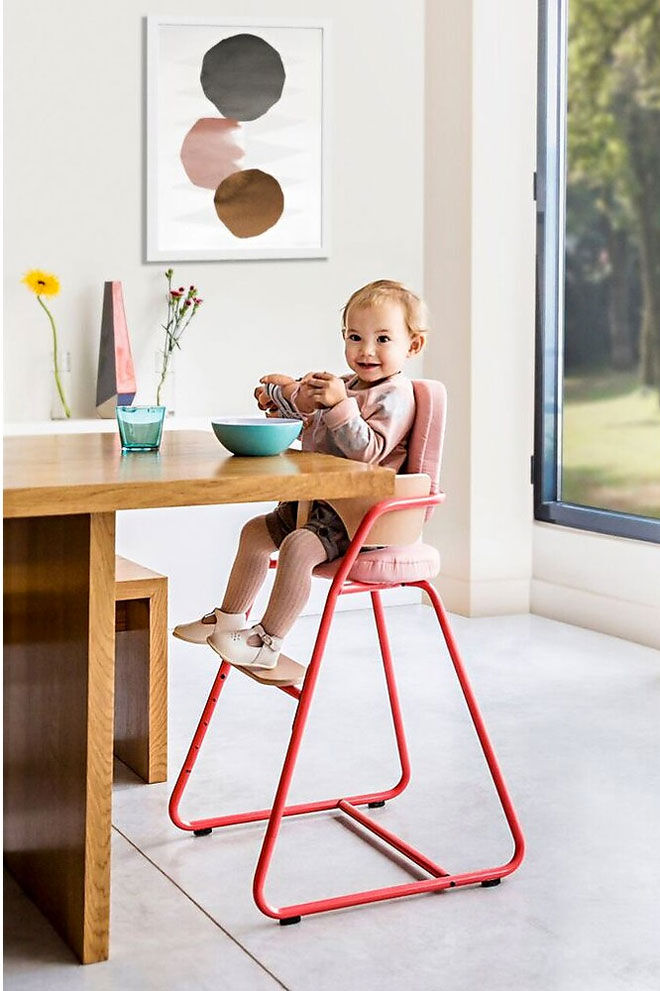 A safe, comfy place to chow down is a must for young foodies. The Charlie Crane high chair ($459) grows as baby does and fits under most kitchen tables.
4. Food catcher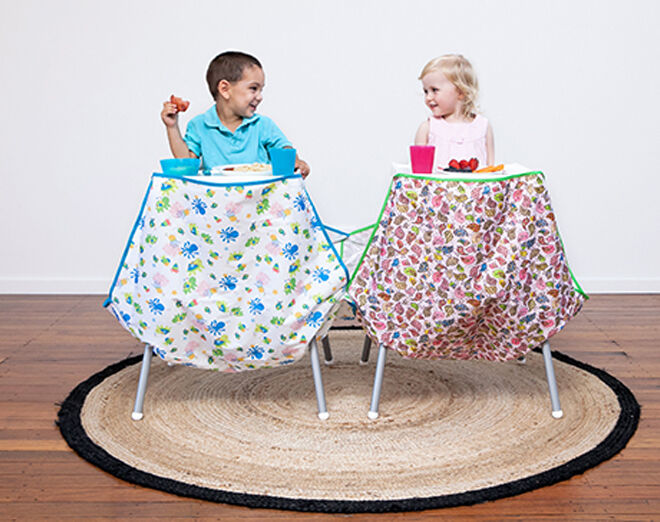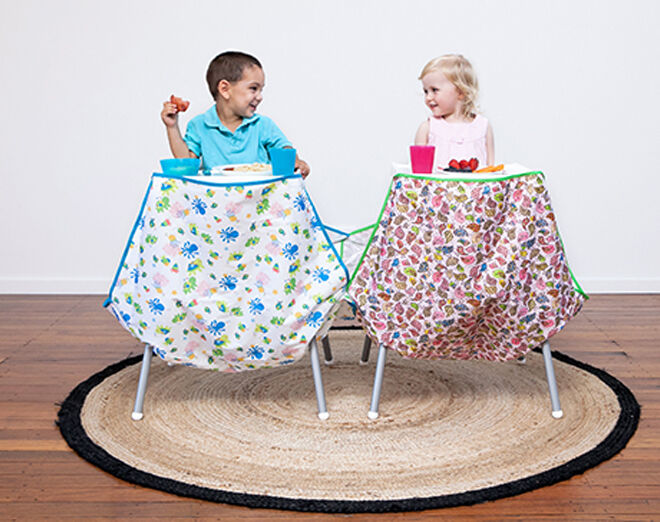 Mess is inevitable but oh-so-manageable with this nifty food catcher from Mumma's Little Helpers ($55). No more scraping scraps off the floor, these waterproof, wipeable and machine washable catchers will make meal time a breeze!
5. Portable food spoon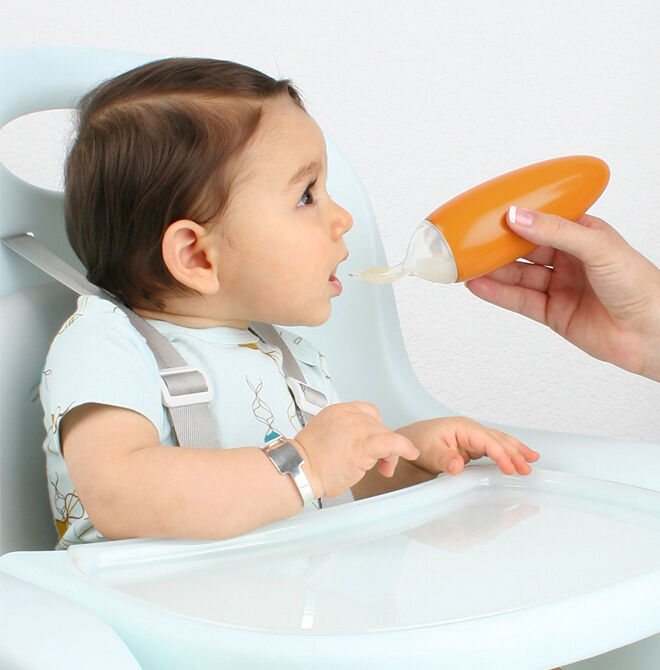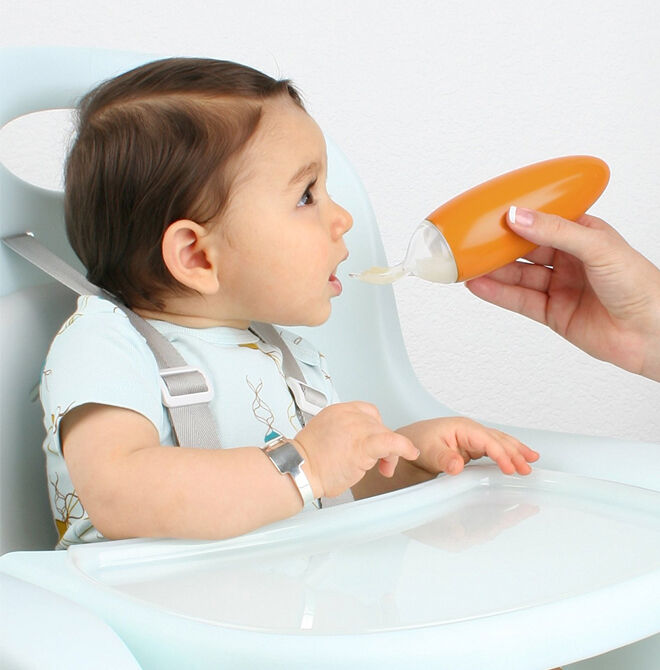 Feeding your little squirt while out and about is a cinch with an all-in-one spoon and feeder. The Boon Squirt ($9.99) is a food dispensing spoon providing convenient feeding, one mini bite at a time.
6. All-in-one baby smock bib
A fantastic way to protect baby's clothes during meal times. Say goodbye to messy clothes while bub explores the touch and tastes of new foods – hooray! The Mess Me Not Smock (from $46.95) is easy to put on, quick to take off, protects your little one's clothing and is super easy to wash in the washing machine.
7. Self-feeding forks and spoons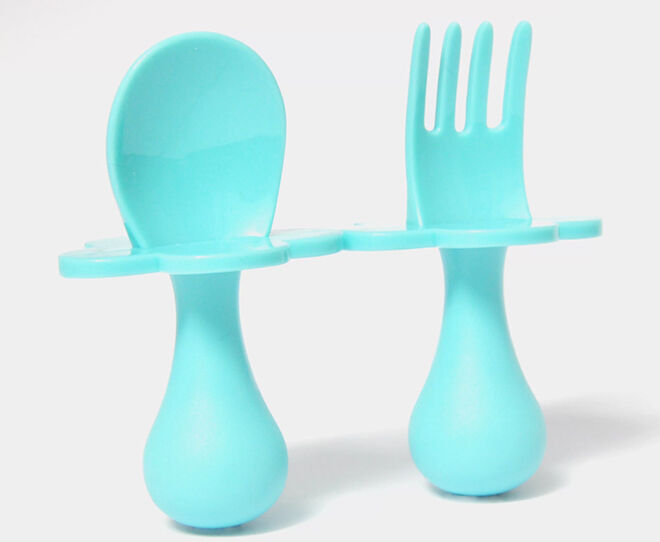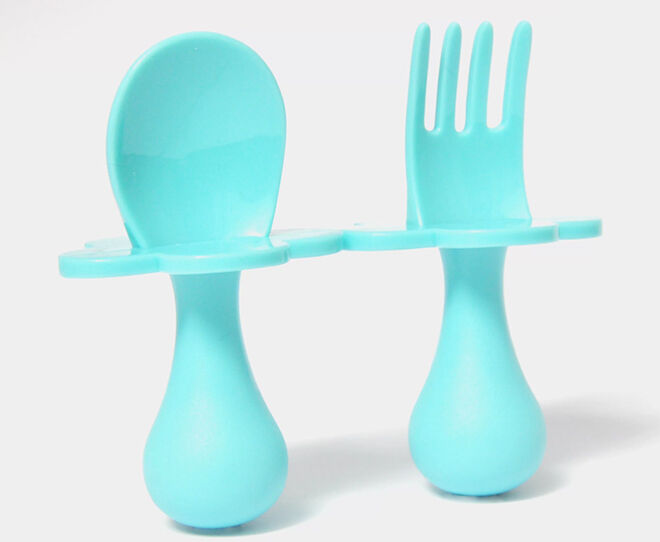 It won't be long before your cherub is reaching for the spoon, desperate to feed themselves. Toddler tested, the Grabease Self-Feeding Fork & Spoon Set ($19.95) has an ergonomic handle designed specifically for teeny hands to help develop fine motor skills. With a choke guard for added safety and a range of cheerful colours, your bub will love every bite.
8. Sippy cup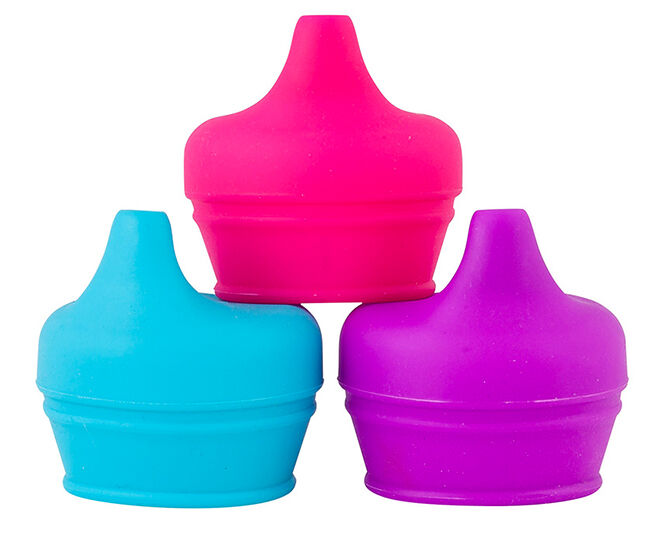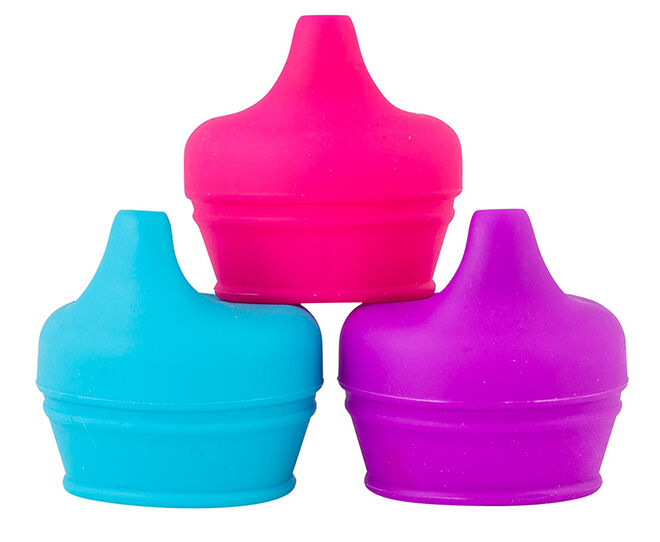 Once your bambino starts solids, they'll also start trying to master drinking from a cup. That takes a fair bit of skill, so starting with a sippy cup helps tots learn to be independent. Check out our list of toddler sippies for little foodies.
9. Bibs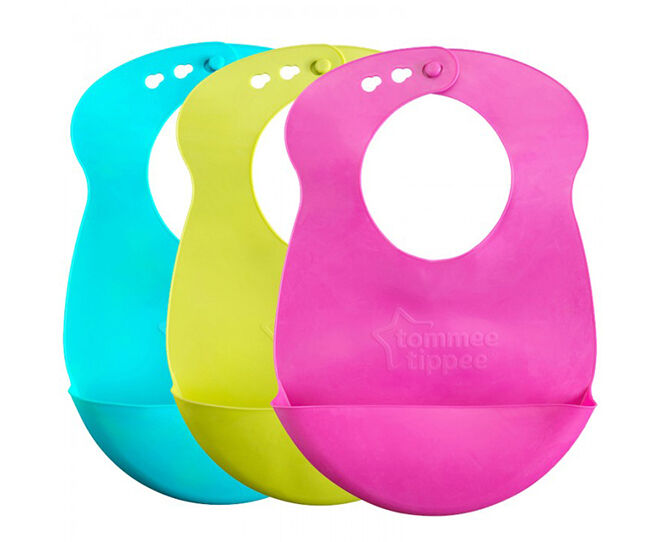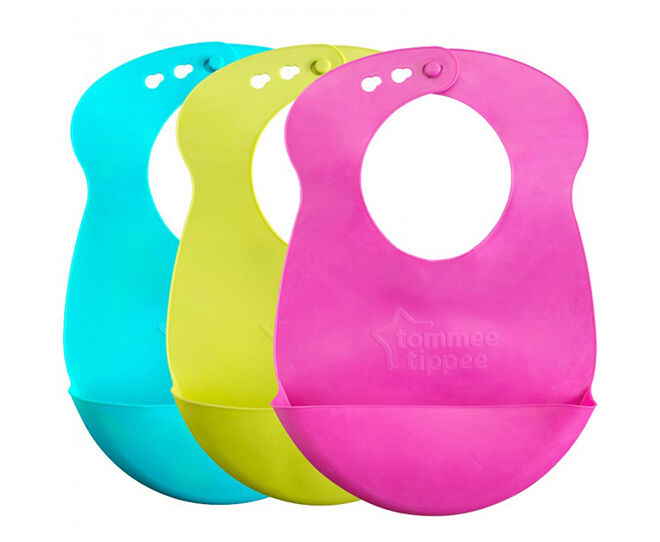 Once you start solids you'll realise you can never have too many bibs. Cloth is easy to toss and wash, while wipeable bibs ($13) that catch the drips are great at home and when on the go.
10. Placemats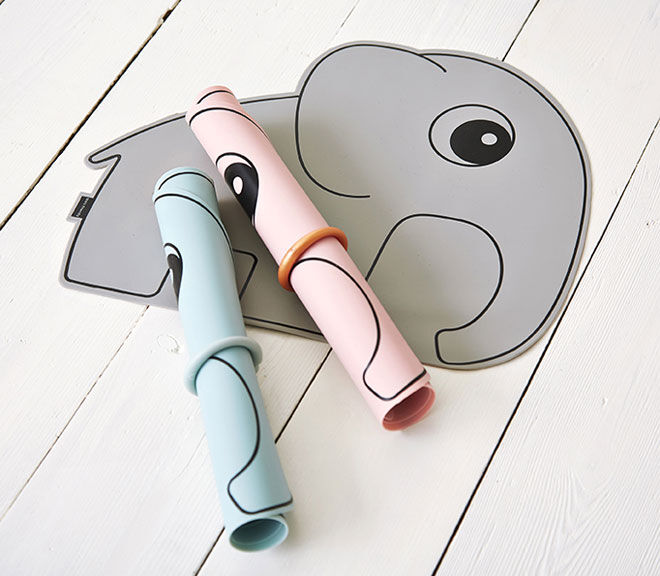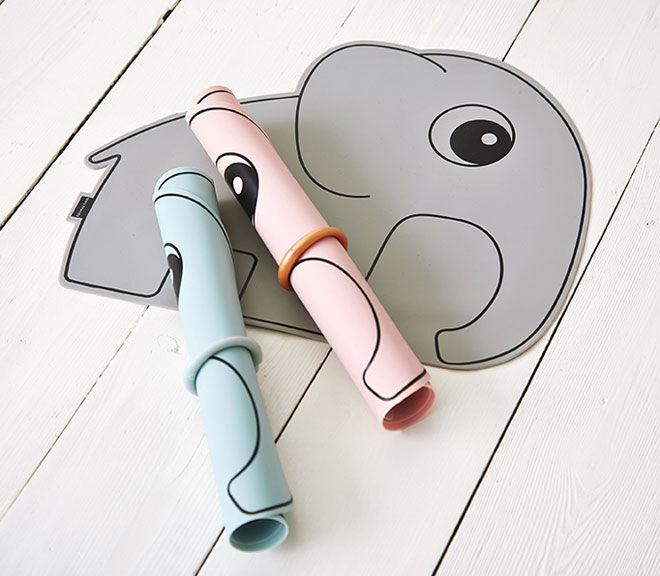 If your mini muncher is enjoying meals at the table with the rest of the family, a placemat is perfect for protecting the table from wayward bowls and spoons. These Done By Deer ($19.95) cuties can be put straight into the dishwasher.
11. Dishwasher net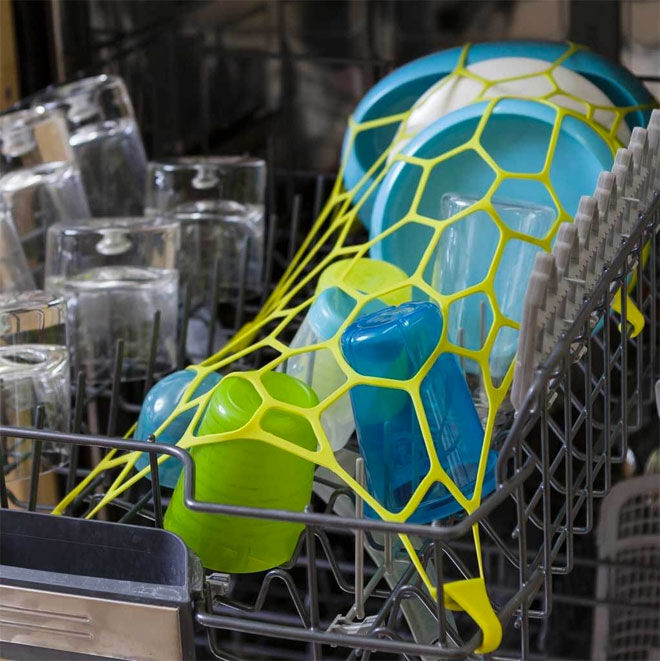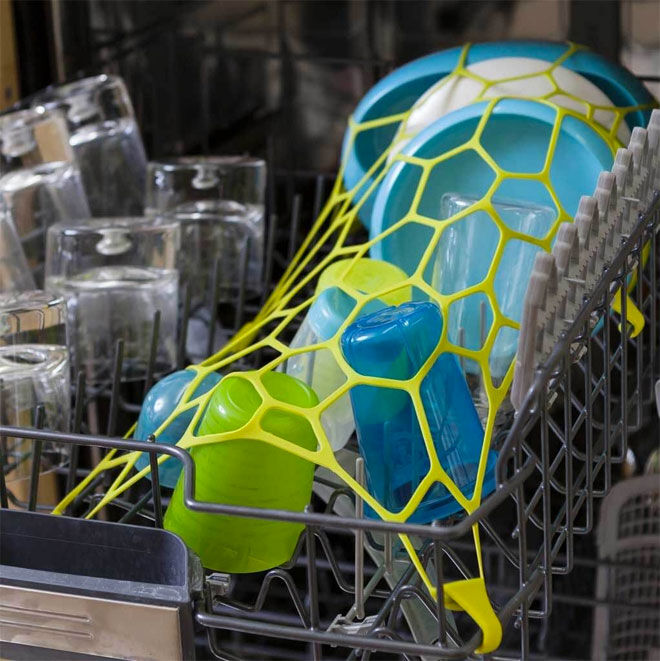 Like losing socks in the washing machine, you're bound to lose the little bits and pieces
associated with feeding. From sippy cups and spoons to plastic plates and bowls, dishwasher nets like the Boon span dishwasher net ($16.95) makes cleaning child's play.
12. Insulated food jars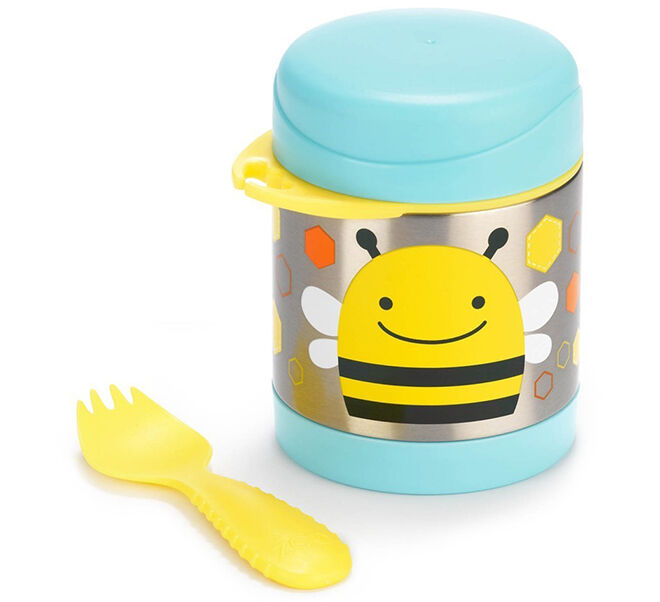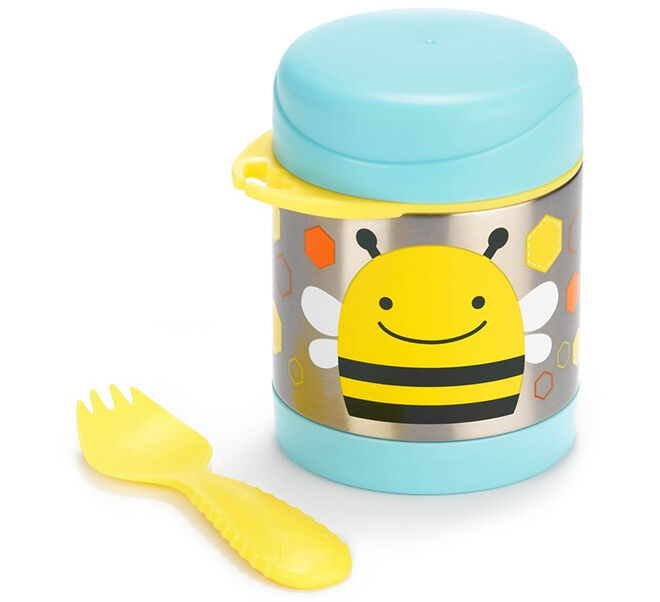 There's not always a microwave handy when feeding bub on the road, so a small insulated jar ($34.95) will keep food toasty warm.
13. Freezer trays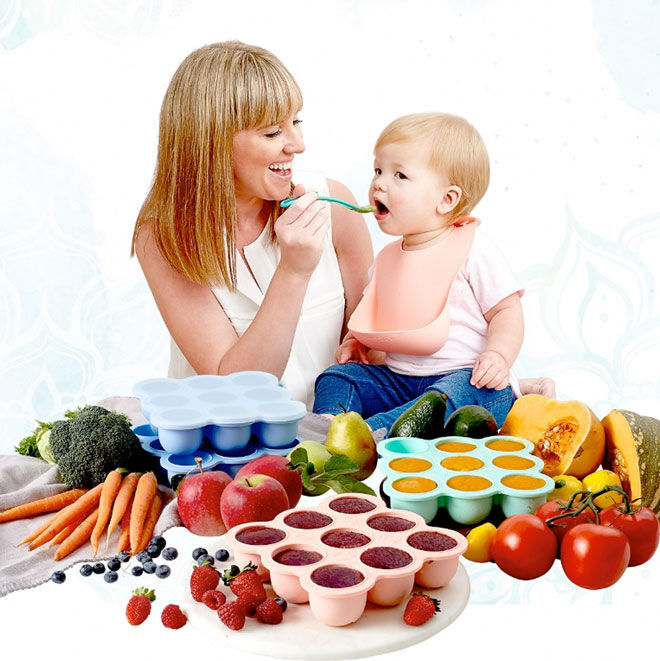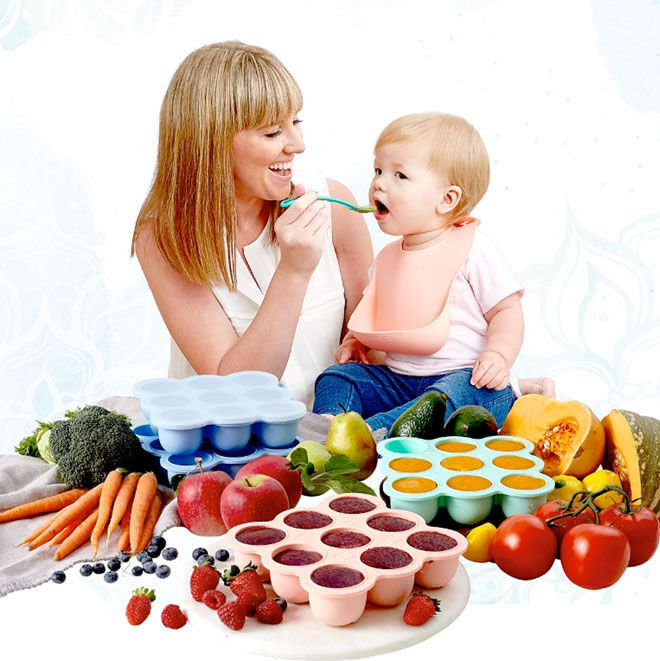 Making your own baby food is quick, easy and cheap. Get ahead of the game and have a big cook-up, before freezing individual portions in freezer trays ($24.95) so you have meals on hand in the flick of a wrist.
14. First foods cooking book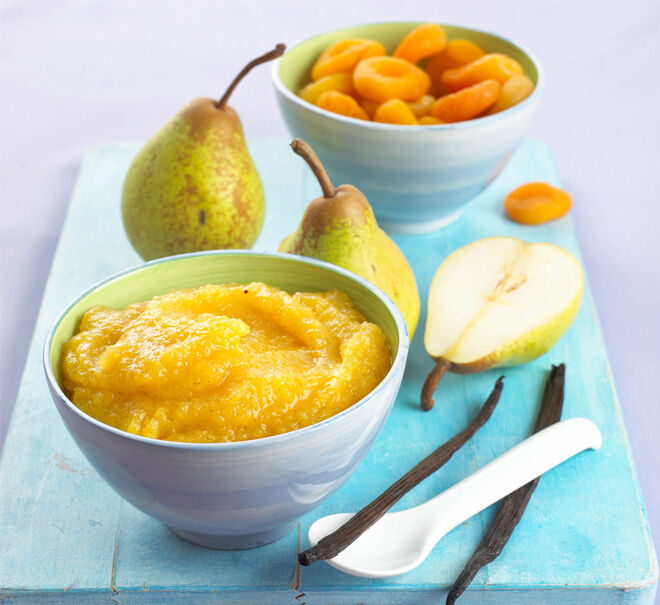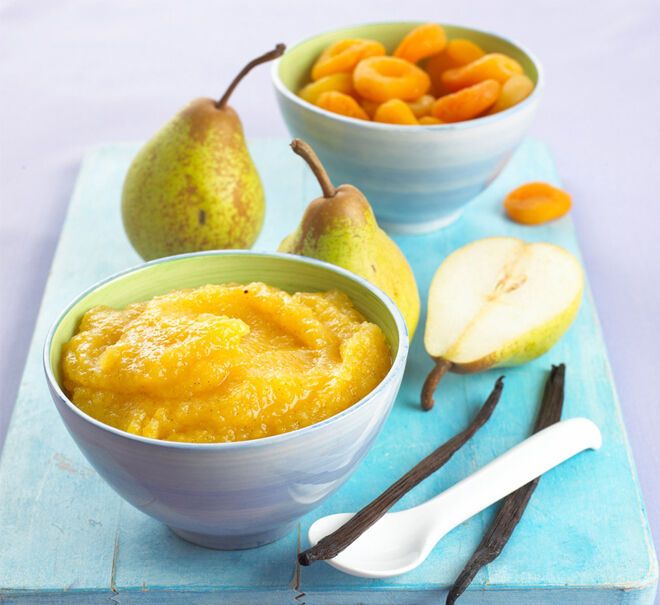 While mashing a banana or whipping up some baby cereal isn't too complicated, there are some great first food combos you may not have thought of. Grab yourself a kiddie cooking bible like Annabel Karmel's Top 100 Baby Purees ($19.95) and get your cook on!
15. Baby food steamer and blender
A double boiler and fork work well to make small meals for little guzzlers, but if you want to make quick work of a week's worth of baby food invest in a baby food steamer and blender in one (from $299).
Once your tot has mastered first foods, they can advance to finger snacks – take a look at our guide to making a toddler finger food tray.