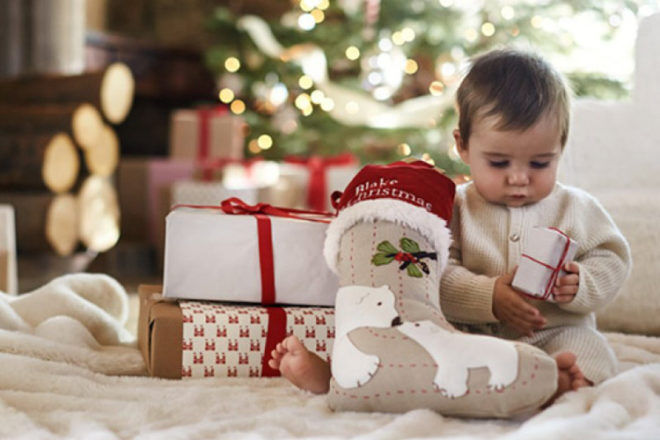 There's a first for everything, but nothing is more special than the first time you get to celebrate Christmas as a family. No present under the tree will be as magical as the birth of your baby, so we'll help make sure your bundle of joy gets the all attention they rightly deserve on December 25.
We've found all the jingle bells and whistles to mark baby's first Christmas so the happy memories last a lot longer than the Christmas pudding.
Away in a manger
They'll have stacks of stacking fun when they grow, but in the meantime the Christmas nesting dolls ($30) by OMM Design make a great centrepiece.
Feed me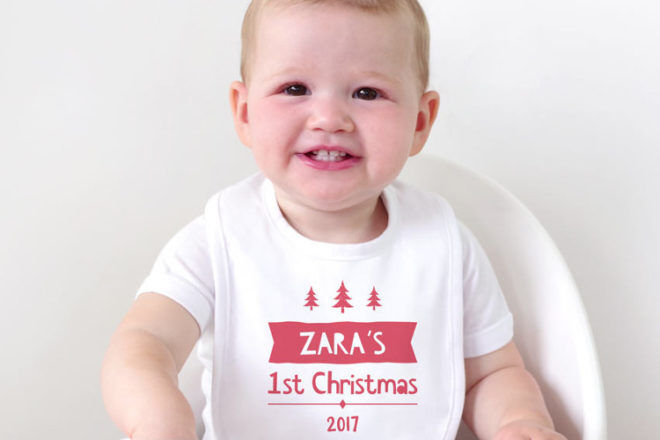 Baby will be more than ready for their Christmas lunch in the My 1st Christmas newborn bib ($14.95) from Bright Star Kids.
Knock on wood
Remember their first festive season by adding a first Christmas milestone card ($17.50) from Zilvi into your Chrissy pics.
Deer little one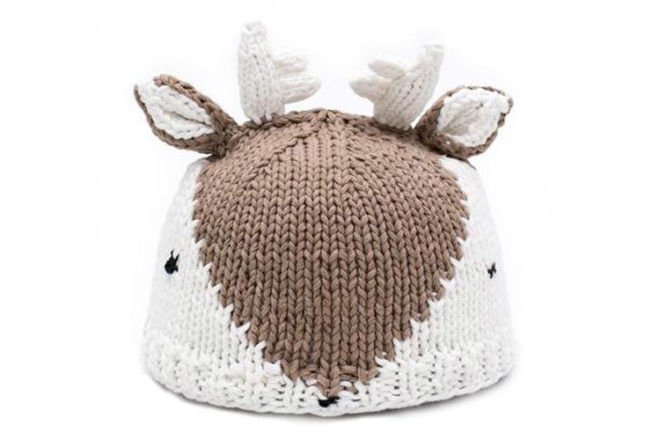 Top off a celebratory month with the Doe a Deer hat ($24.95) by Billie Loves Audrey and have bub play tribute to Santa's hardworking reindeer.
Best gift of all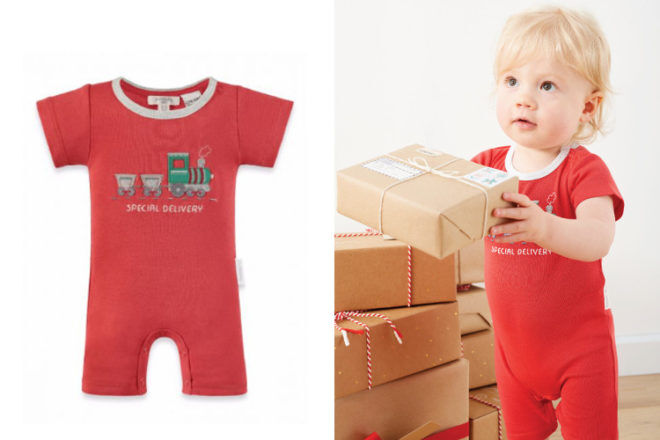 Purebaby's cute little festive growsuit ($39.95) is perfect for the year's most special delivery.
Festive keepsake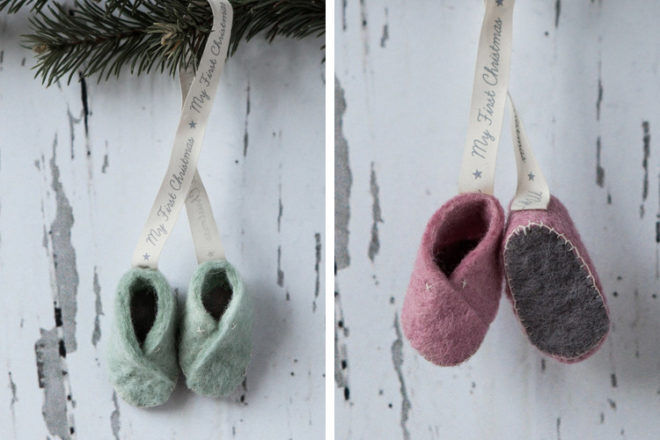 Teeny tiny handmade felt booties make a very special decoration for the tree. The giftboxed My First Christmas Heirloom Booties ($29.95) are from Down to the Woods.
Pyjama party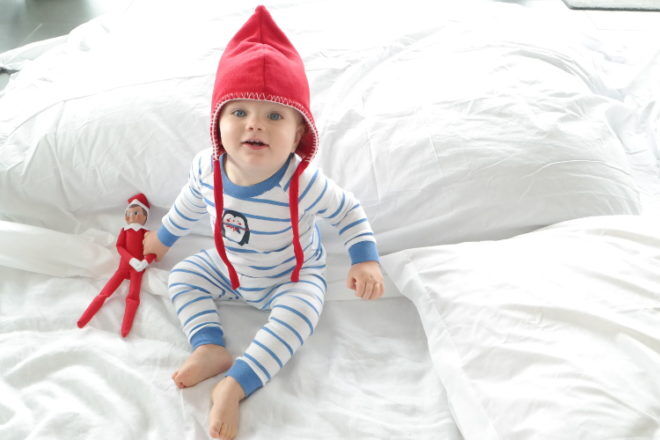 Pop your little poppet into a pair of special-edition penguin pyjama shortjohns, longjohns or a nightie ($42.95) by Snugglebum so they look the part while opening the pressies after Santa's been.
Building memories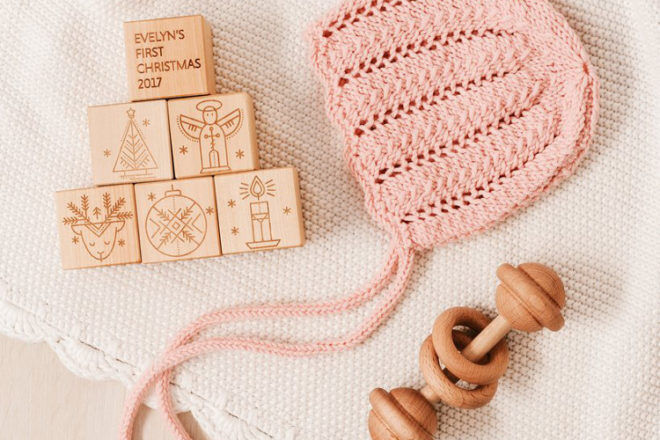 The first Christmas gift set ($80) by Noc Noc Wooden Toys contains an organic wooden rattle and personalised block set, making it a gift that will be treasured for many Christmases to come.
Not a creature was stirring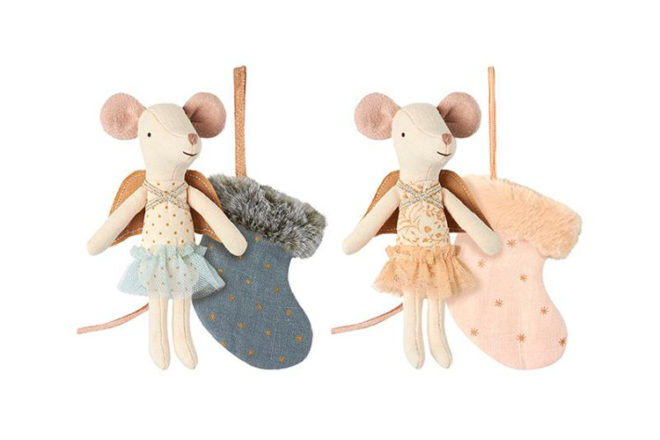 The Maileg Christmas range serves double duty: magical décor and toys for play. The Angel Mice with Stocking ($48.95) are little mice complete with removable wings and tutu skirt inside their own hanging stocking.
Christmas cheer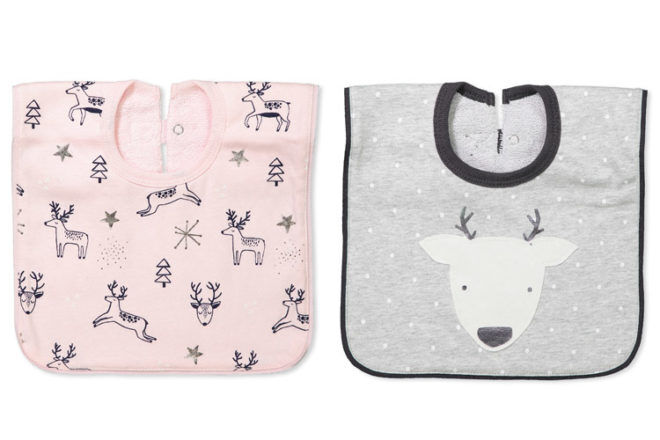 Rather than wearing a heart on their sleeve, bub can wear Rudolf on their chest with the cute reindeer Hansel and Gretel Baby Bib ($12.95) from Cotton On Kids.
Santa's deerest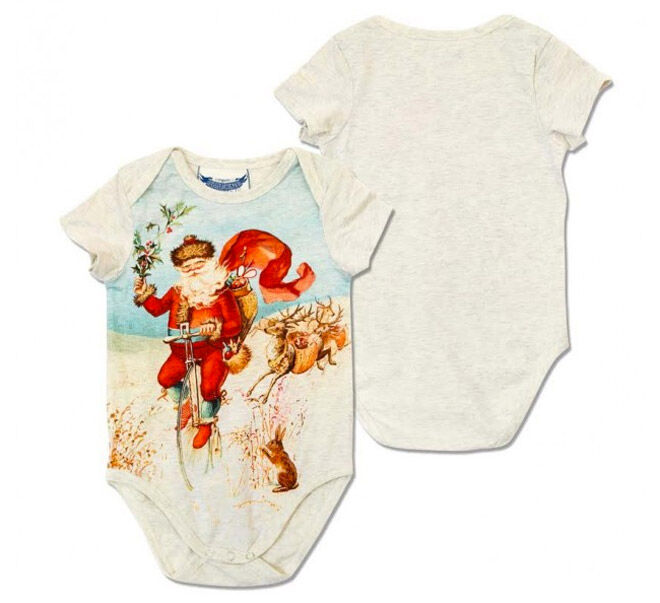 A festive capsule collection has been designed by whimsical Australian brand Paperwings and includes the Christmas Santa onesie ($49.95).
First Christmas Book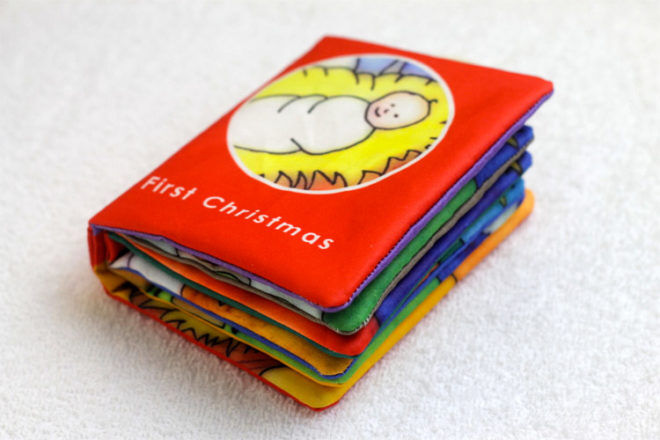 Hearing bedtime stories is a child's favourite thing to do, so start the tradition of reading Christmas stories from day dot. Cotton First Christmas cloth book ($35) with a teething ring and crinkle pages, handmade by Etsy seller Cloth Books For Baby.
Woodland wonderland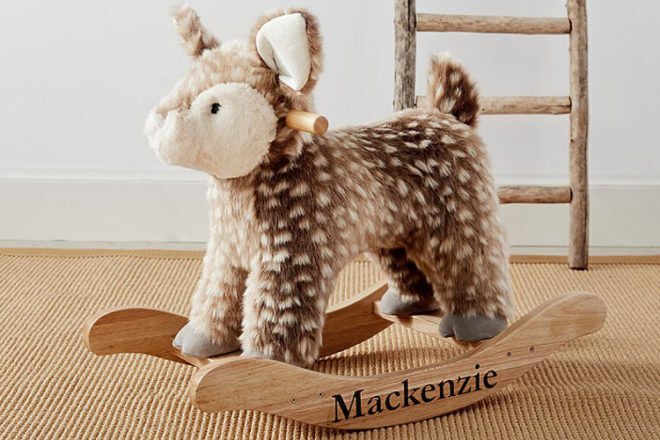 A little woodland fawn would mark their first Christmas in fine style and sit pretty in the nursery until a busy toddler can rock around the Christmas tree. Nursery Faux-Fur Plush Fawn Rocker ($249) from Pottery Barn Kids.
Print perfect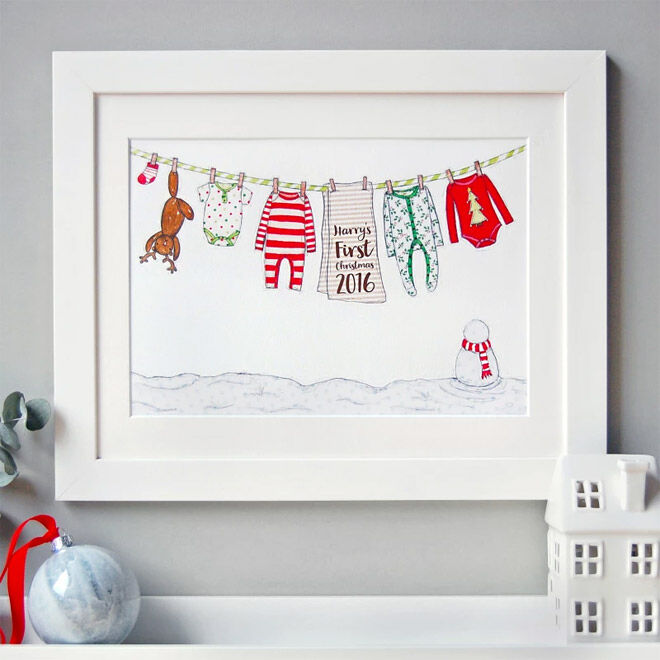 Hang a little print on the wall when you hang the tinsel to commemorate the special day. Personalised Baby's First Christmas Print ($38) by Clara and Macy.
Heirloom pieces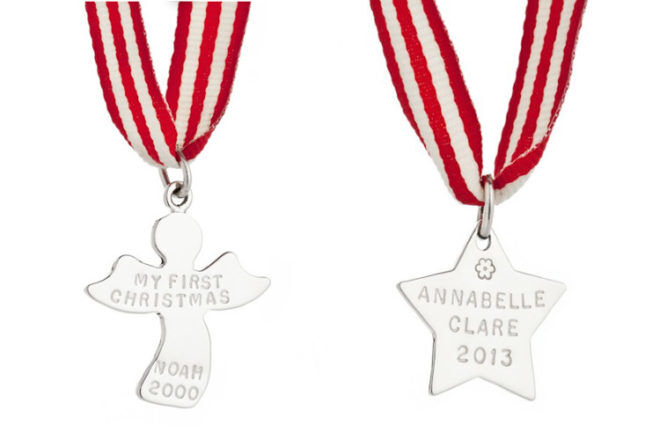 The spirit of Christmas sparkles to life with a polished angel ornament in commemoration of your baby's first Christmas – and the keepsake will shine on the tree year after year. Sterling silver Gabrielle ornament ($170) by Koolaman.
Christmas rattle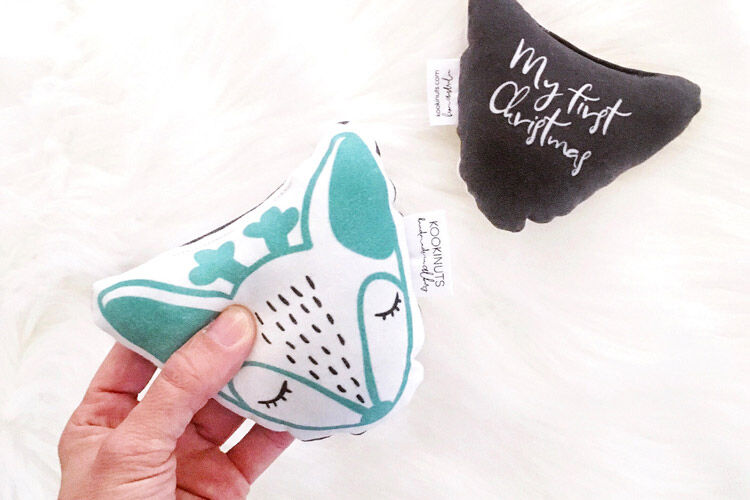 They might not quite grasp the fun of Christmas (yet) but will be able to grasp their very own softie reindeer rattle ($25) from Kookinuts on Etsy.
May you and your babies have yourselves a merry little Christmas!