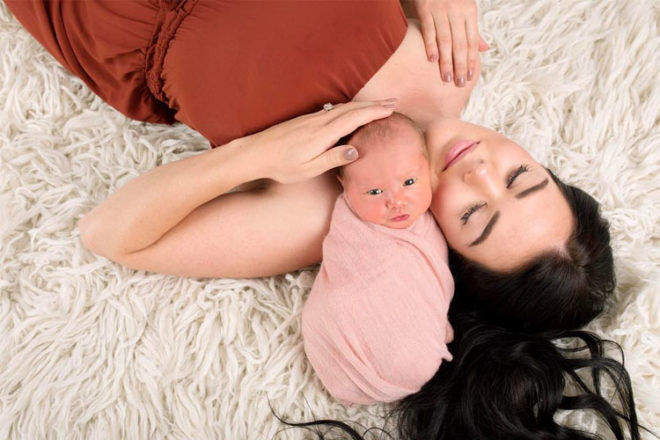 Birthing a babe is certainly worthy of a standing ovation, but Amy Stewart could never have imagined she'd be wheeled into hospital cradling her newborn babe to cheers and applause.
Her little lady made quite the entrance … in a lightning-quick, completely unplanned homebirth.
'She's coming!'
Western Australian mum-of-two Amy was 39 weeks pregnant when she paid a final visit to her obstetrician. He commented that she was already four centimetres dilated, her cervix soft and bub in position and engaged. "He warned me labour would be quick, what he didn't say was, 'you'll birth your baby home' type of quick!" Amy joked.
Throughout the day Amy felt some pains, as she spent the day with her two boys, five-year-old Archer, one-year-old Chet and husband Jeremy. It was just like any other day – cooking, cleaning and a play in the park.
It wasn't until later that night that Amy's contractions started to ramp up, but it wasn't anything she couldn't handle (aren't mums amazing?!) so off to bed she went.
At 3am Amy woke to find she was in active labour and asked Jeremy to help her to the bathroom. "I sat down and lost full bowel control through contractions and when I was brave enough, got up and told Jeremy it was time to go. I made it back to the bedroom before another contraction hit and I begged him to take me back to the toilet.
"After another few contractions, my bowels went again and I just knew in my heart after another contraction that we weren't going to make it and told Jerm 'she's coming!' and to call an ambulance."
Desperate to get Amy to the hospital, Jeremy went to the living room to call an ambulance just as Amy's waters broke.
"Her head descended and crowned at the same time. Thirty seconds, if that, later and one big contraction, Lettie Lae made her beautiful, yet scary entrance into this world. I stood up and caught her just above the toilet at 3:33am."
'I think it's a baby girl!'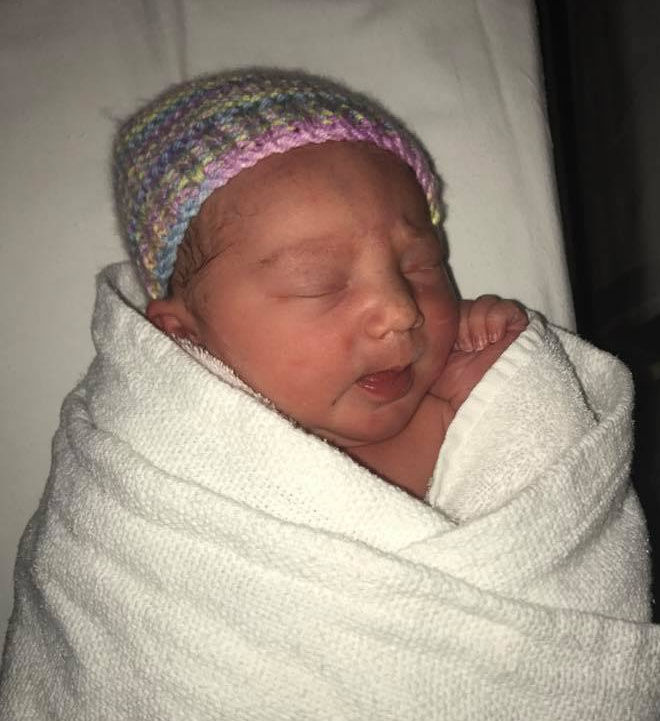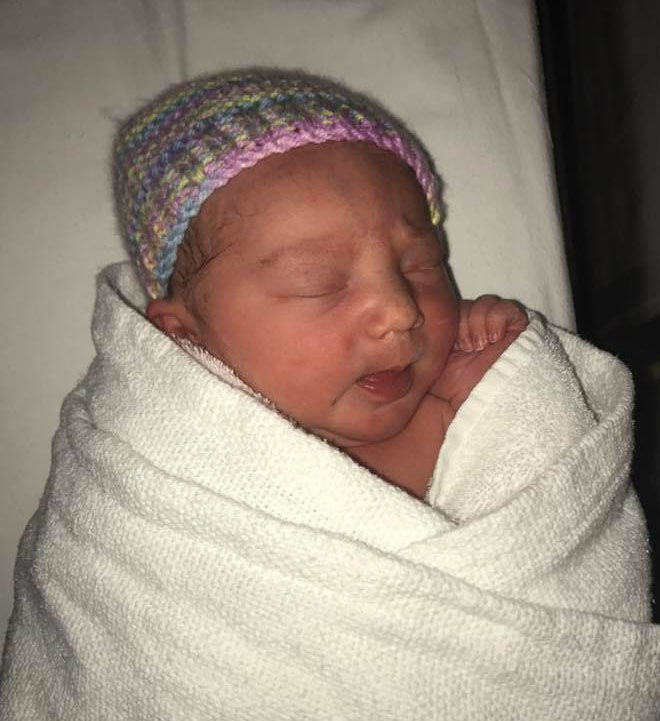 But the drama wasn't over, little Lettie wasn't crying. "Nanny grabbed a towel to wrap her in and she finally cried. I remember feeling relieved but couldn't stop my body from excessively shaking. I vividly remember being in a lot of pain as contractions still kept coming in full force and listening to Jeremy speak to the ambulance officer on the phone. 'Yes, the baby is pink. She's ok, she's breathing' Then … 'Um, I think the baby is a girl? Well, we're expecting a girl so I hope it's a girl!' As he lifted up the towel to check 'yep! It's a girl!'
"Archer was awake for the whole encounter, one very excited big brother and Chet, well he decided to sleep through for the first time in a month!"
Once the paramedics arrived, the cord was cut, baby Lettie was dressed and Amy was finally given some pain relief to ease the contractors that had continued.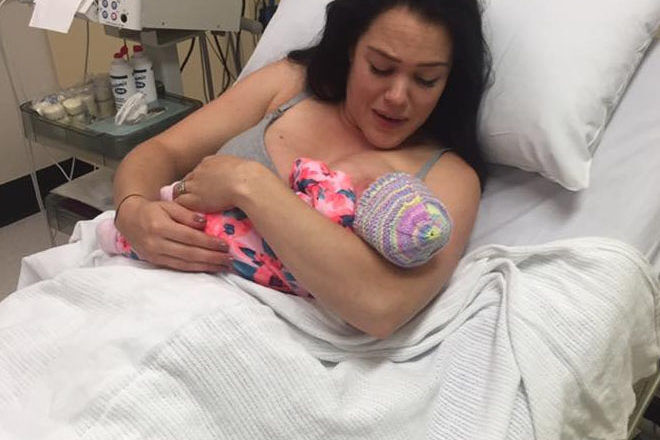 "When I arrived (at the hospital) and the doors opened, there were people standing all around. Lettie was placed on my chest and we were wheeled into the emergency where everyone was clapping, cheering and giving well wishes. It was at that point I felt very empowered and thought to myself 'I totally just birthed my baby at home, completely 100% natural, organic birth.'
"You never dream of these things happening to you and they always seem like they only happen on movies. I feel extremely blessed to have birthed our baby girl at nan and pop's house, as dramatic as it was I really didn't have time to panic and just went with my what my body was doing at the time and birthed instinctively."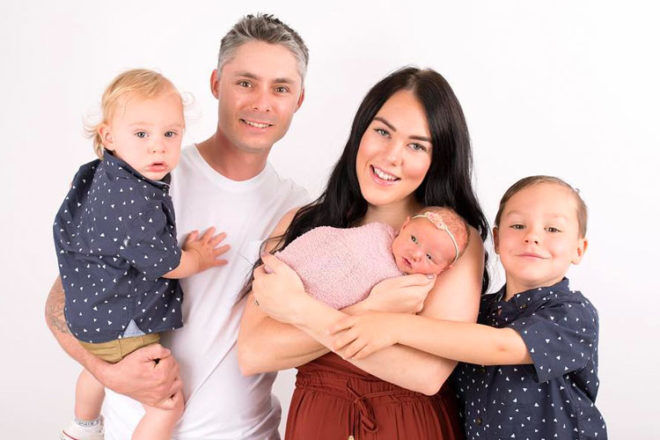 It's a standing ovation from the Mum's Grapevine team too, Amy – what an astounding story to tell your daughter! You can follow Amy's beautiful family via The Stewart Trio (formerly That FIFO Mum).
If you're in the mood for another powerful birth story, read about the Queensland mum who gave birth on the side of the road. We certainly breed 'em tough in Australia!
---
Got your own birth story you're itching to tell? We're always on the lookout for new stories to feature. Submit your birth story.
(Professional images: K Etherington Photography)