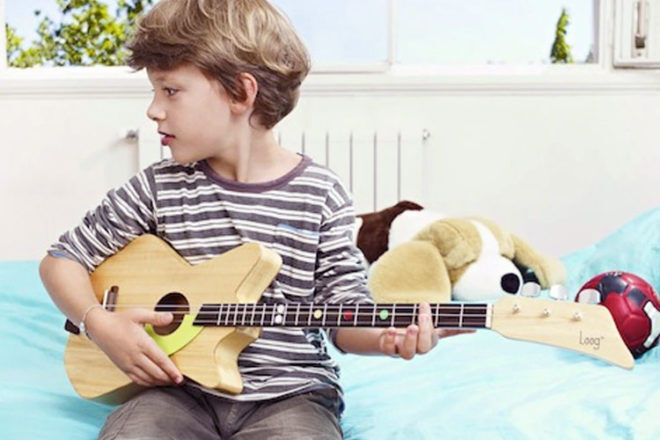 Are your toddler's air guitar skills are giving off Van Halen vibes? Then it's time to upgrade to this little legend. Music is food for the soul, and kiddos know that better than anyone (another midnight rendition of Twinkle Little Star anyone?). Learning to play an instrument is tricky, but getting tots started early is a huge leap in the right direction.
Loog guitars are light, little and have just three strings instead of six, so they're super easy for tiny fingers to strum. They look awesome, so half the battle is already won – and they also sound the business (there's even an electric version). The flashcards help young rockers learn the basics, and the free app gets them playing along with their favourite tunes.
Perfect for mini musicians aged three and up, a Loog makes learning the guitar child's play.
Available from Loog (from $129)