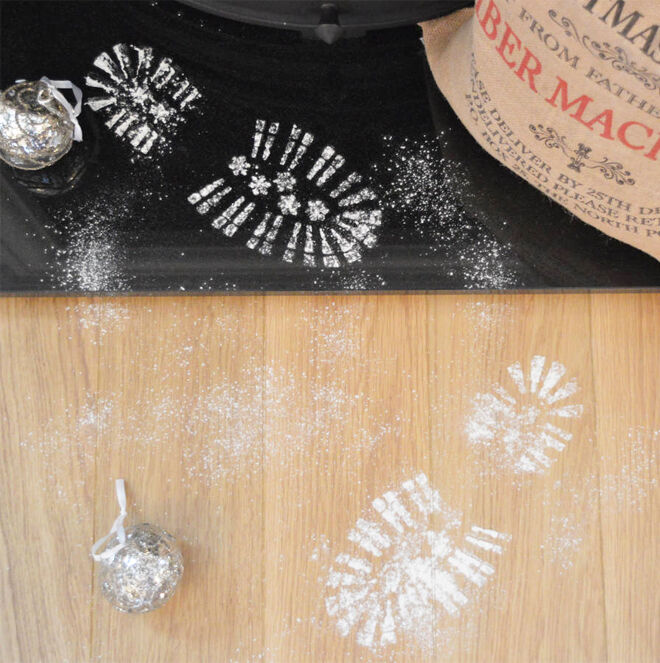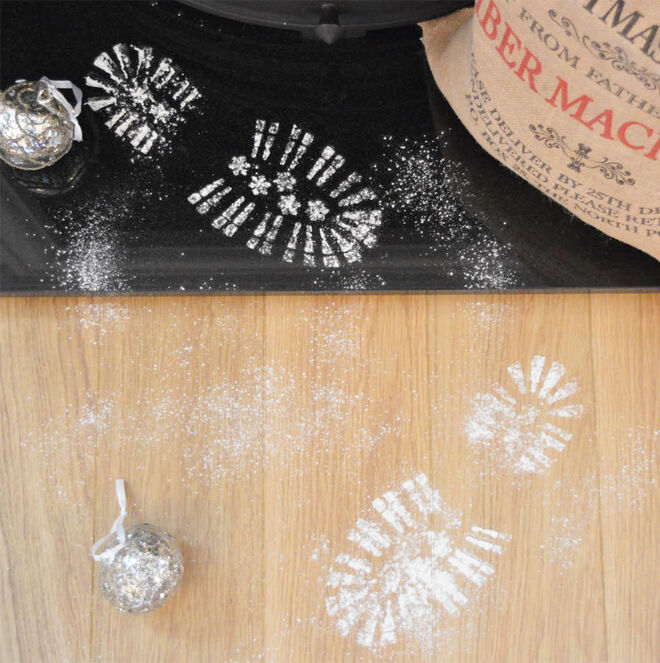 An Aussie Christmas is more surf than snow, but that doesn't mean that the jolly man in red doesn't have a dusting of the white stuff on his boots.
So here's a quick and easy way to create Santa-sized snowy footprints in your home, ready for a Christmas morning surprise.
You can also use a free Santa footprint printable if you don't happen to have any Santa-sized boots laying around.
Want more Christmas Eve fun? Have a crack at creating one of these magical Christmas Eve boxes.