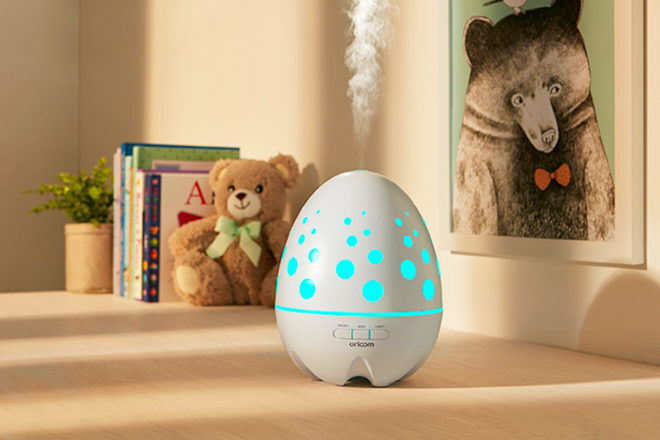 Like a breath of fresh air, the Aroma Diffuser Night Light by Oricom gently guides sleepy angels to the land of nod with soft lighting and a hint of calming essential oil. Bliss.
A twist of modern with a generous helping of ancient aromatic oily goodness, the egg-shaped sensory delights blanket baby's room with dreamy scents and mood lighting. Just add a few drops of essential oil and the ultrasonic fairies will do the rest.
All that's left is to settle on a soothing night light colour and drift away on a cloud of heady sleepy-time serenity.
Available online from Oricom ($79.95).