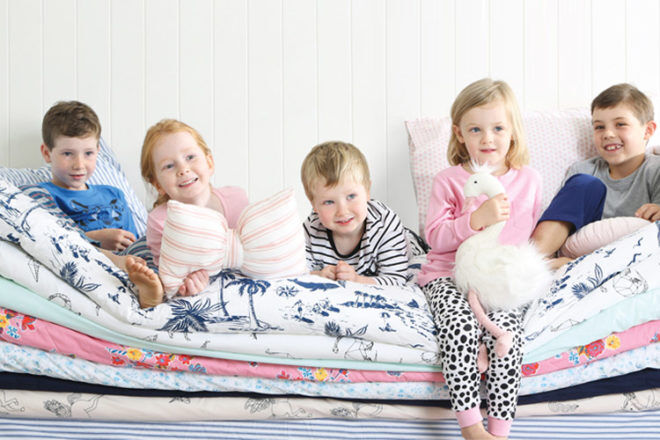 Enter a world of slumber parties, soft-as-a-cloud layers and colourful cosiness – Kids by Pillow Talk has arrived and it's so dreamy, there'll be no problems convincing the kids to hop into bed.
With an emphasis on colour and texture the brand new Kids by Pillow Talk range is packed with personality, boosting your style and blending effortlessly with the rest of your home's decor.
Quilt covers, sheets, coverlets and cushions are lovingly designed with families in mind. Coordinating colours and textures allow for mix and match between rooms, but still allows siblings to have bedrooms with individual flair.
There's throws, décor, night lights, woollen blankets and cute-as-a-button hooded towels as well as quirky bath mats that give a friendly nudge to 'pick up your towel'!
And let's not forget all the essential bedding you can't see. Fluffy pillows, warm quilts and must-have mattress protectors are all available. Whatever your style, Pillow Talk has the bedding to suit.
Quilt covers in youthful designs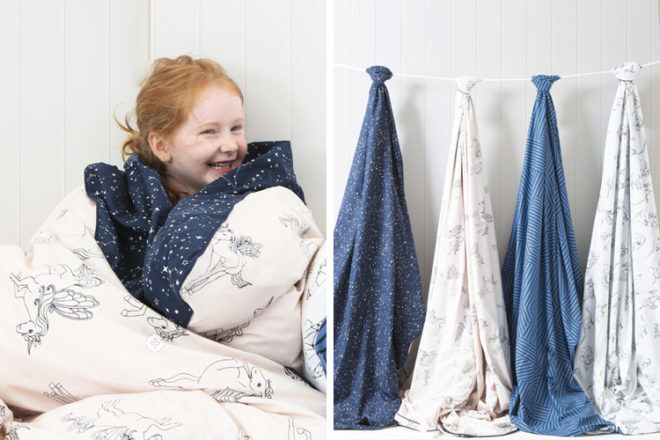 Quilt cover sets designed to stimulate little imaginations. Fly into dreamland on a unicorn, ride a dinosaur into the land of nod or plot your after-dark crusade on a world map. The best part is most quilt covers are reversible so you can choose your own adventure.
Mix and match sheet sets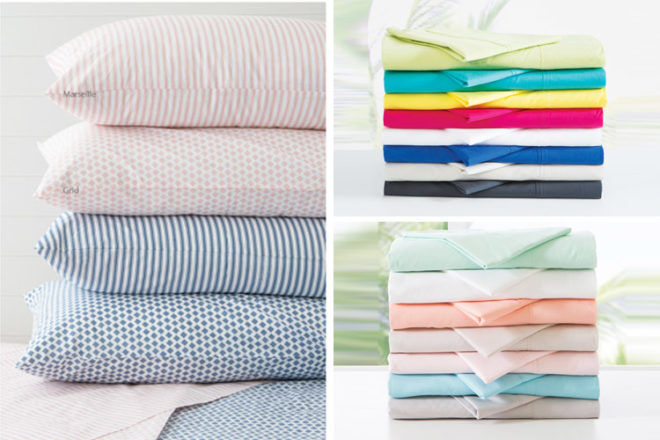 Choose from cosy sheets in subtle prints or plains. Prepare for cooler weather with flannelette or choose a few sets of the affordable plain-dye sheets as an everyday must-have. Mix and match for layers of colour that will become somewhere your snoozers will really want to rest their weary heads.
Coverlets, throws and blankets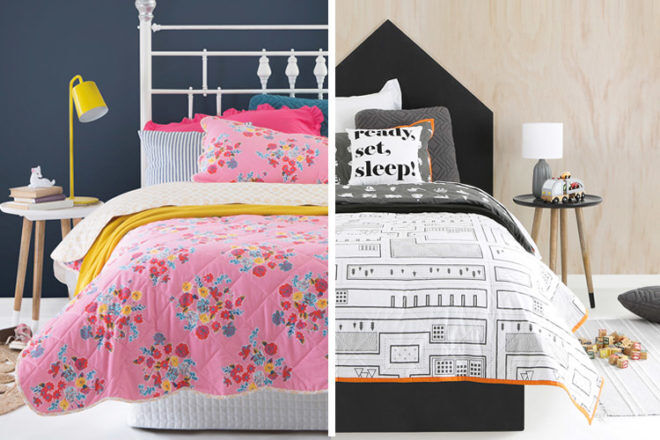 Add a layer and some quilted texture with a bright coverlet or velvety throw that will enhance the room's décor and can be easily changed for an instant new look. Choose a fluffy blanket and a character cushion or two to top off the bed and really ensure their bedroom is their favourite room in the house!
Cushions galore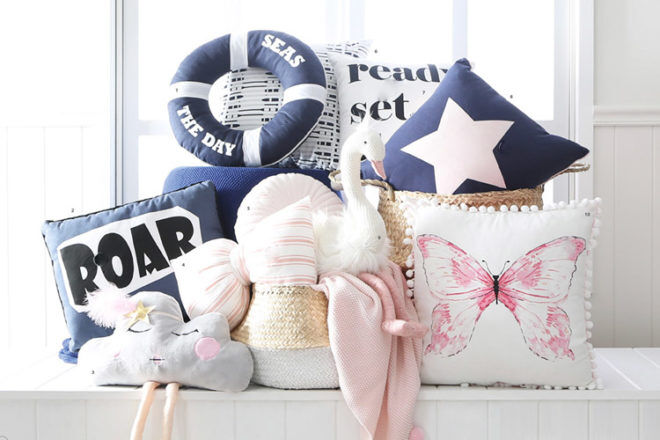 They're cosy, they're comfy and they're super cute! Take a walk through the animal kingdom and make a furry or feathery friend, make a princess queen of her castle with pom poms and patterns or curl up with a good book while resting on a printed neck roll. It's the finishing touch any sleepy poppet needs for their room.
Delightful décor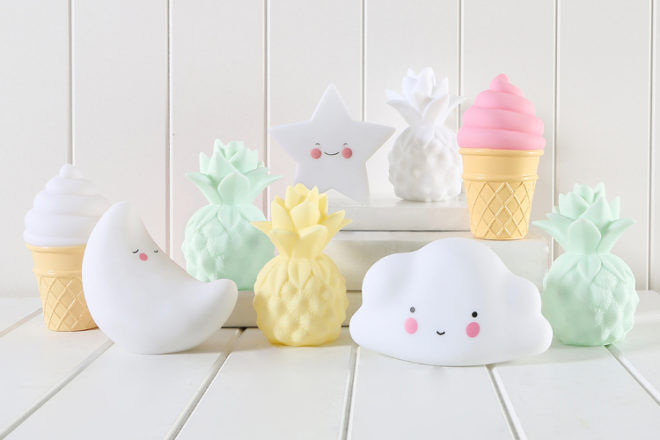 Forget the big-ticket items for bedroom flair. There are wall shelves for tiny treasures, floor rugs, dainty nightlights and table lamps add character without the expense.
Bath and beach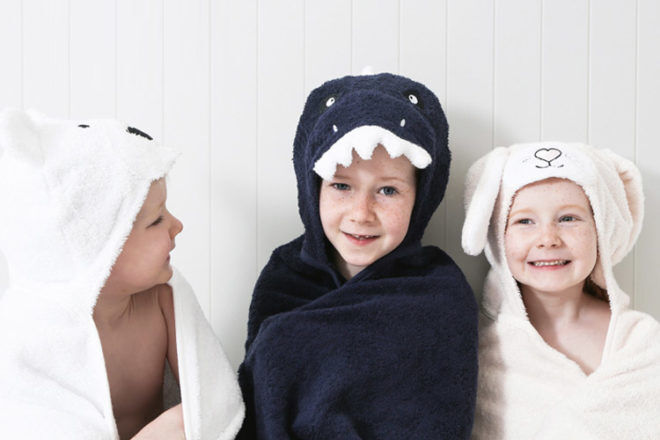 Add fun and colour for kids at wash time that will keep smiles on faces long after the bath bubbles have popped.
Go animal crackers and get them squeaky clean with a bath mit or scrubbie, add a splash of character with a shower curtain and non-slip bath mat, then have a shark or whale laundry hamper consume the dirty clothes as they fling them off after a day of play.
Beach babies are not forgotten either – pick a tropi-cool poncho, round towel or summer print beach towel so they're ready for whatever summer throws their way.
The new Kids by Pillow Talk range is available online at Pillow Talk.