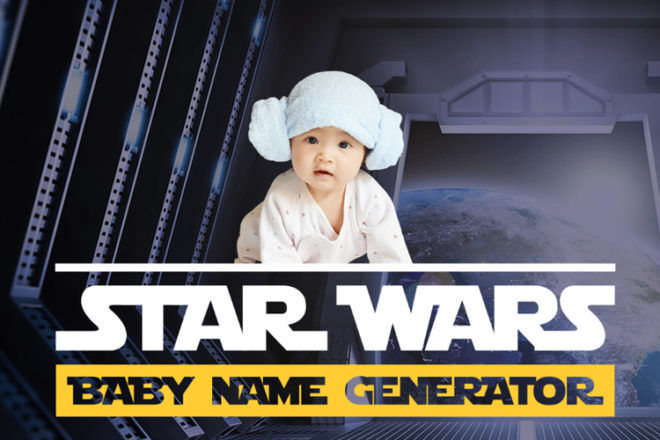 If you're baking a teeny Padawan, it's time to use your Jedi powers to conjure up the perfect name. And we have just the way to do it – no Jedi mind tricks needed.
The Star Wars Baby Name Generator bestows your young Yoda a moniker that will be the envy of the galaxy. Impress you, it will.
There's been a huge spike in the popularity of Star Wars names, particularly Rey, Han and Luke. But there's a whole galaxy of baby names to choose from! Just type in your bub's gender and let the generator do its magic.
It draws on names from the original films, comic books, TV series and games.
Once you've decided on a name for your shining star, take a look at our ultimate gift guide for Star Wars fans.