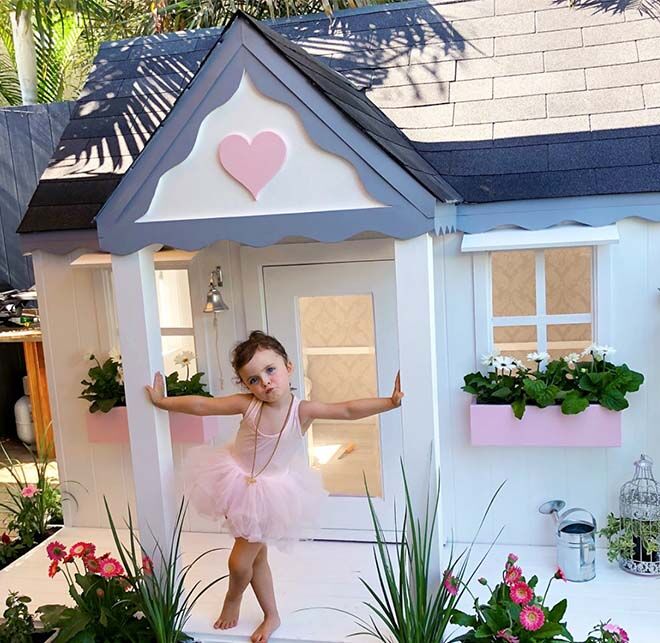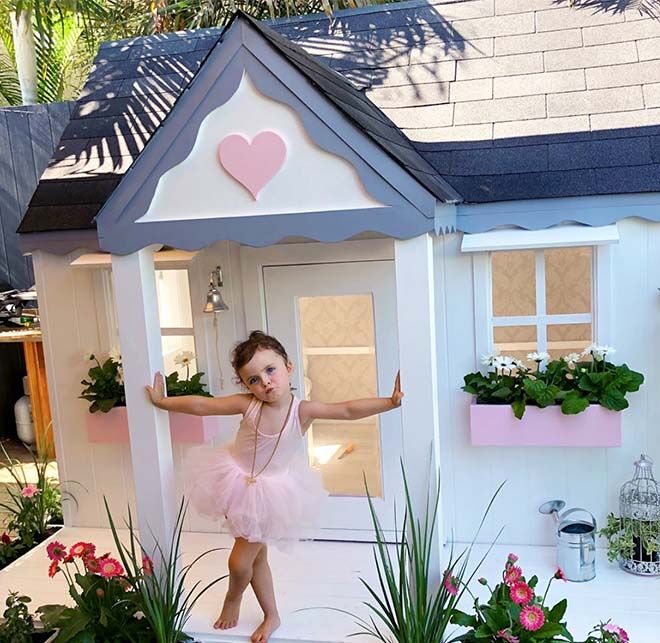 Be still our beating hearts, we've fallen head over heels for the most impossibly beautiful cubby. This isn't just any DIY playhouse – it's more like a miniature palace.
The sparkling pint-sized abode is the creation of two Queensland parents who couldn't find the perfect cubby for their little gem, three-year-old Millie-Belle Diamond. So they set about crafting the most magnificent mini mansion – complete with chandelier and built-in TV.
Prepare to be blown away.
A castle fit for a princess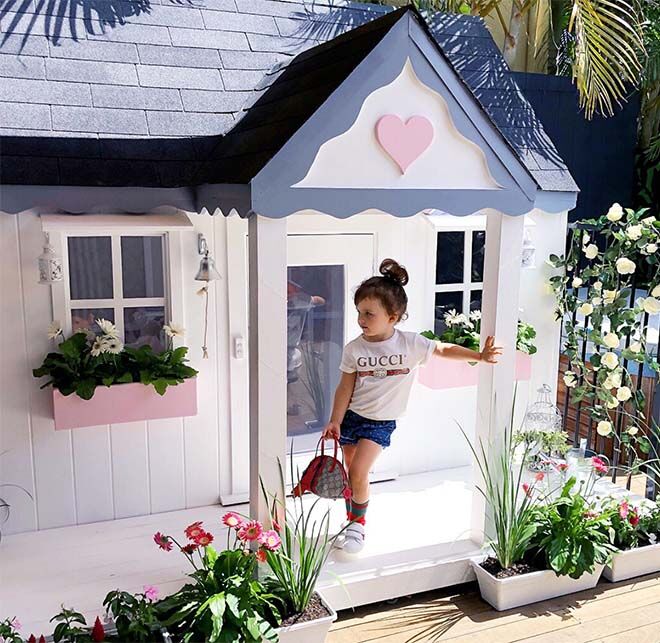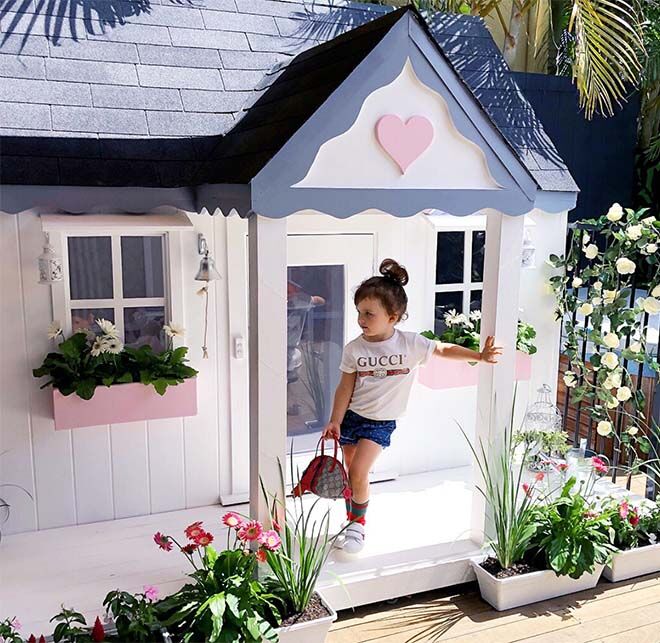 Millie-Belle's mum Schye Fox and her husband spent three months designing and building the luxe cubby.
"I couldn't find a cubby in Australia that came with a crystal chandelier OR a built in TV OR flooring OR a feature wall OR gable windows … so hubby and I designed it and made it from scratch," she explained on Instagram.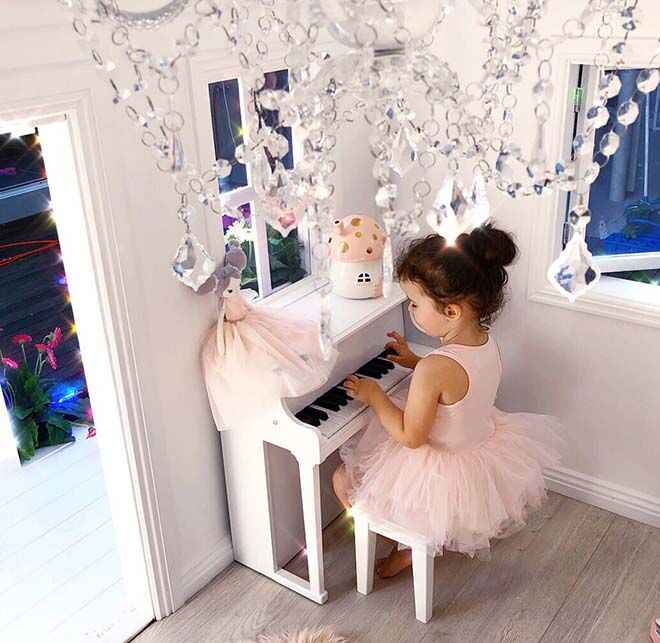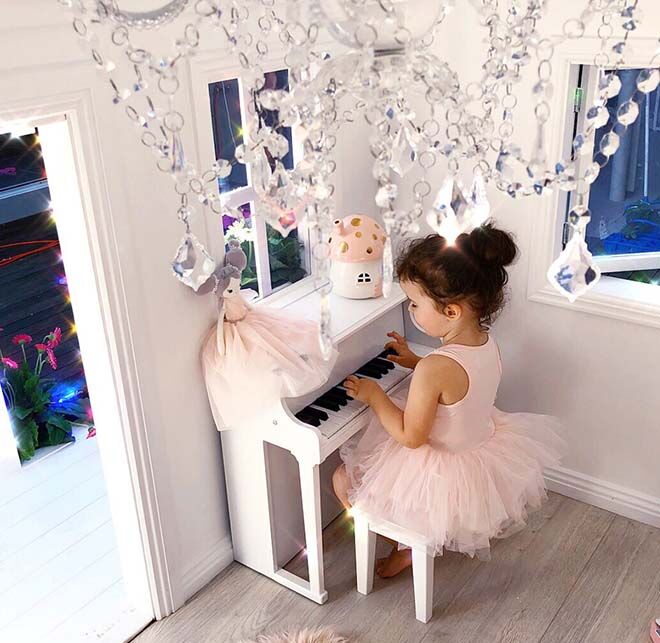 Most of the materials came from their local Bunnings store, while Schye used her shopping prowess to hunt down hero pieces.
"The chandelier I sourced wholesale online – I'm a pretty savvy internet shopper so what we couldn't find local in Noosa, we ordered in," she told the Daily Mail.
"I wanted it to suit her little diva personality and I wanted it to be a gorgeous space not just for her to enjoy but for the family to enjoy with her."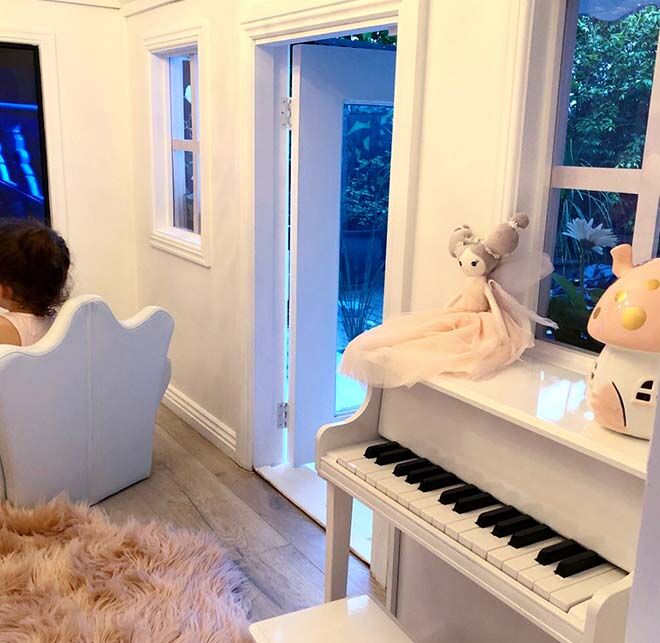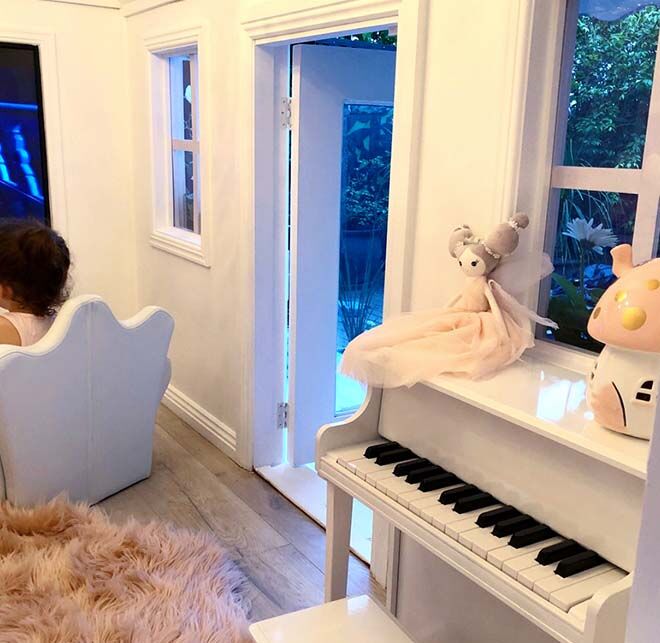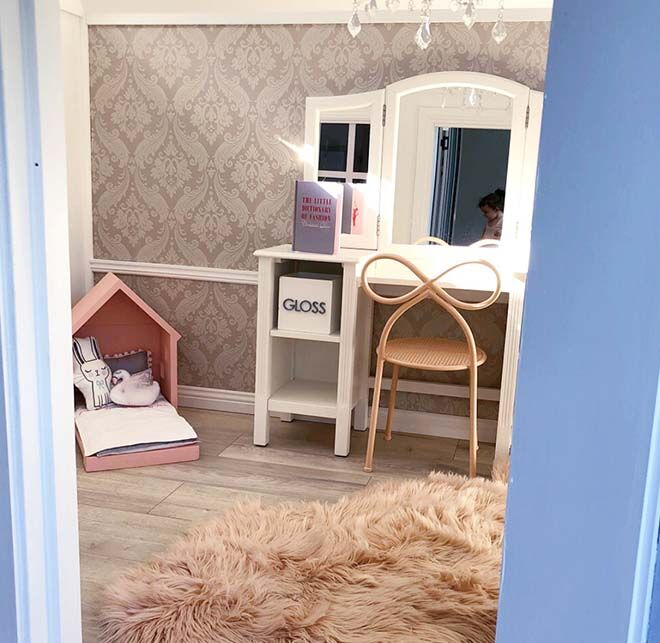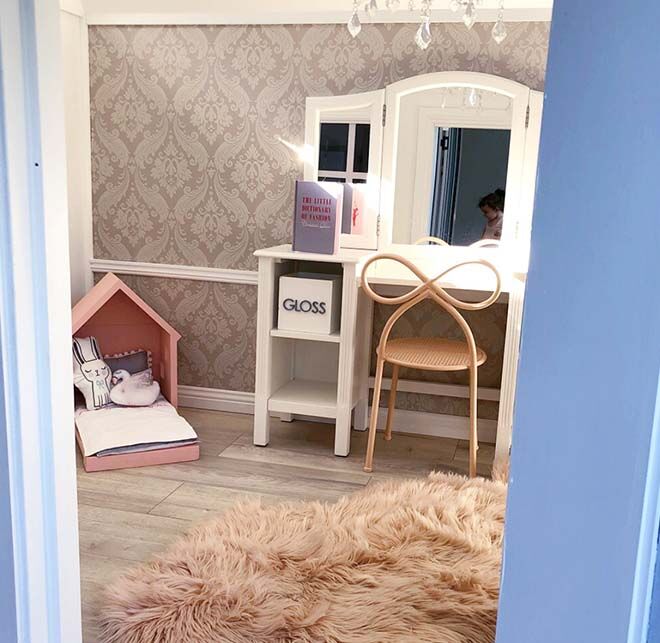 The creative mum admits she wanted the cubby to be Insta-worthy – something she's achieved in spades.
The cubby is adorned with a wallpaper feature wall, a baby grand piano, shingle roofing, a gabled window and even a mini vanity area.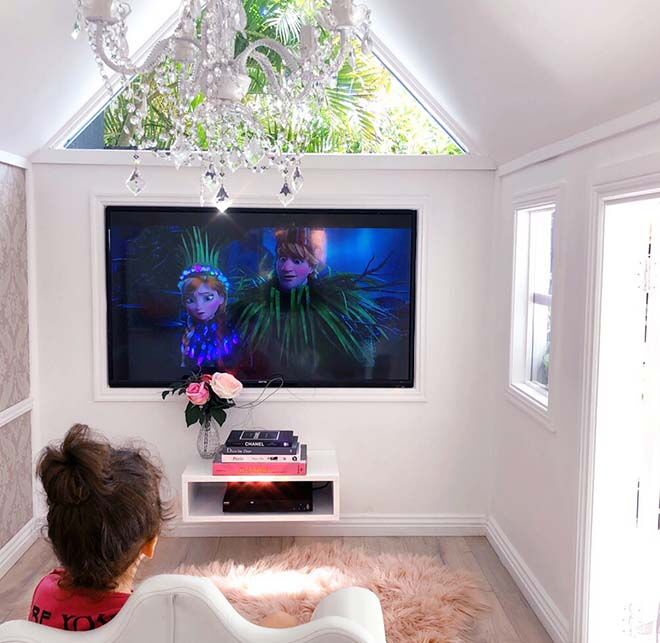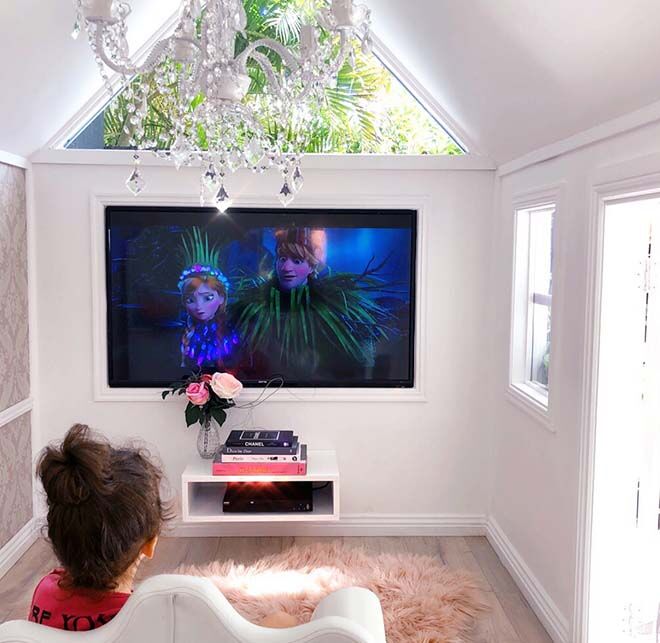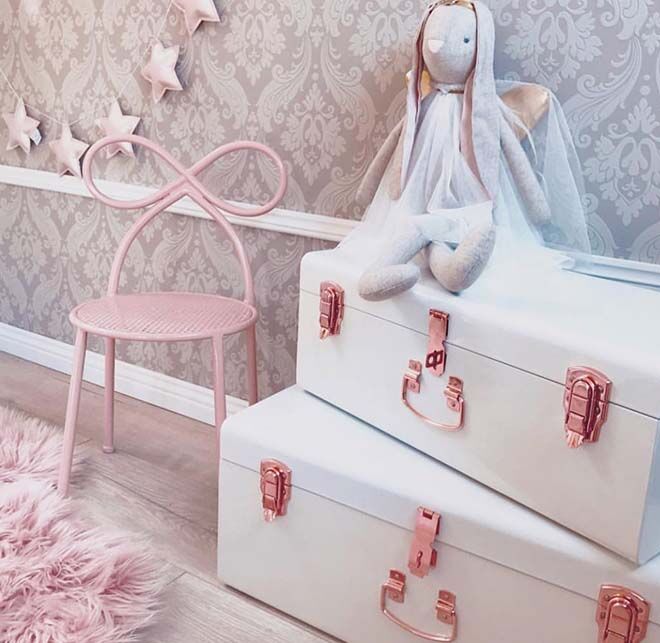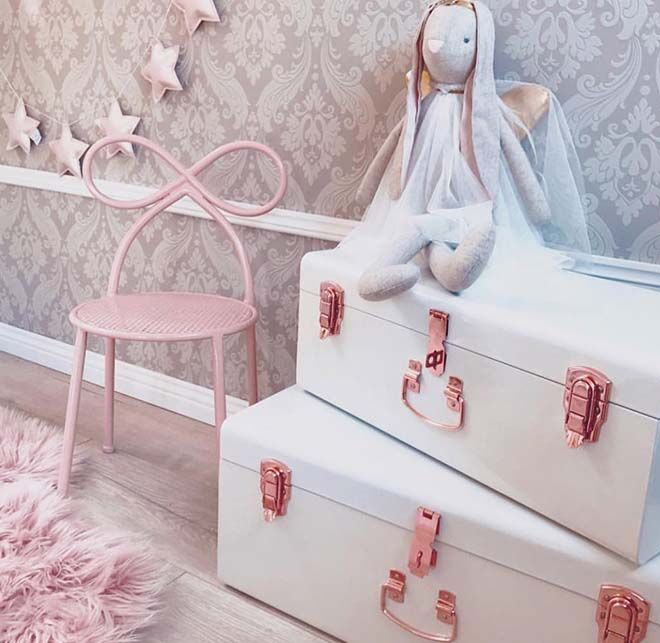 There's a built-in flat screen TV, and the couple plan to install air-conditioning soon. But Schye says there are no plans to open a mini palace business "ever"!
Want to see some more wow-worthy cubbies? Take a look at this dad-built double storey cubby and the architect designed cubbies helping the homeless.