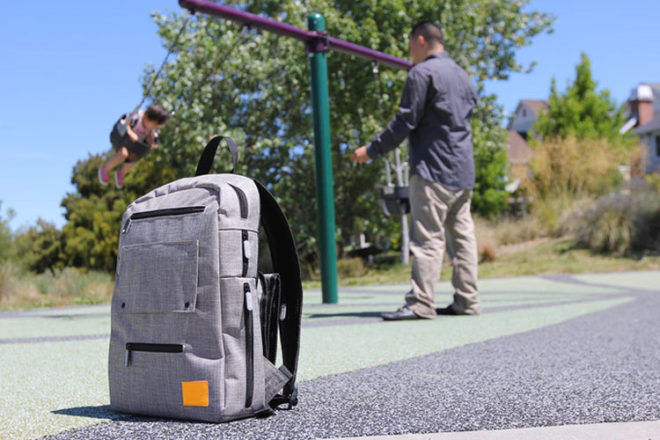 Even a teeny tiny baby who lives on nothing more than cuddles, milk and sleep, still needs a mighty amount of stuff when out and about. And now it can all be stowed in a sleek, ultraslim backpack that's been designed just for dads.
Thin yet roomy, the minimalist Daddy Bag is a bit like the Tardis of the nappy bag world. It may not look that big, but inside it's a different story.
The 'world's thinnest' nappy bag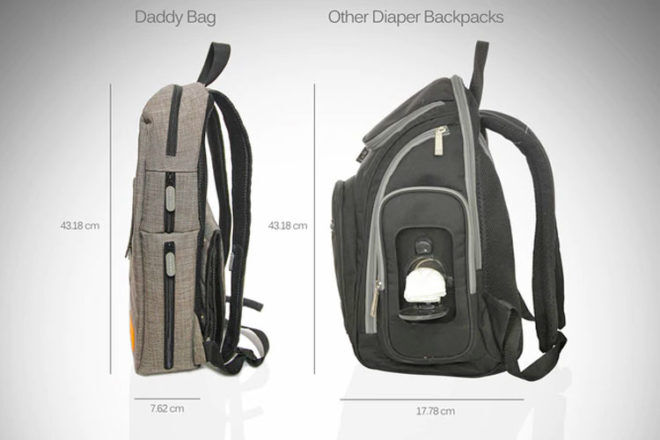 The brains behind the Daddy Bag claim it's three times smaller than any other nappy bag out there, but can still fit nappies, wipes, bags, bottles, clothes and even a laptop.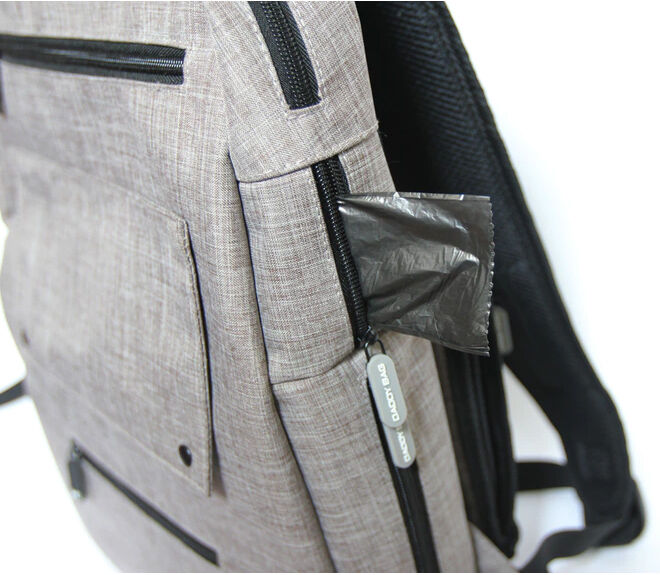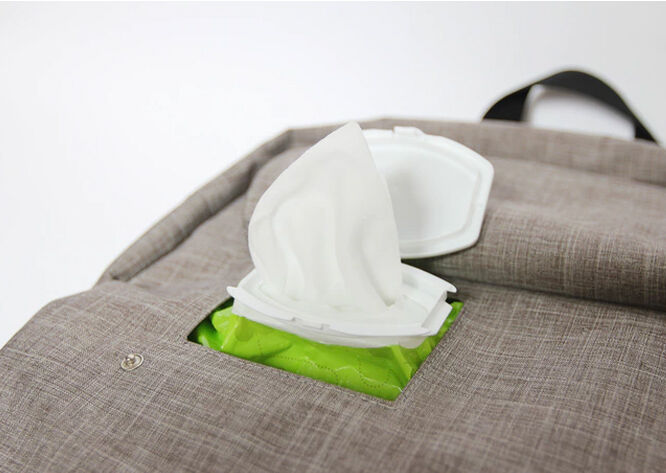 The reason the Daddy Bag stays compact is the clever way it's designed. There are nifty hidey holes and pockets all over this smart backpack. The changing pad is snapped onto the outside for easy access, and there are pockets for money, cards, nappies and nappy bags. Wipes are just the lift of a flap away, no more scrounging while holding down a wriggly baby.

It's also the perfect travel nappy bag, with hidden and secure pockets for passports, important papers and money. And thanks to all the smartly-placed pockets, there's a heap of room inside the main part of the bag for smart devices and food. The padded shoulder straps make it comfy, even when it is full to the brim. And there's even room to store a cool drink for mum or dad.
While it is designed specifically with dads in mind, the Daddy Bag is a great all-rounder for mums as well.
The Daddy Bag is already funded on Kickstarter, but the special price of $95 plus delivery to Australia is still available until December 23, 2017.