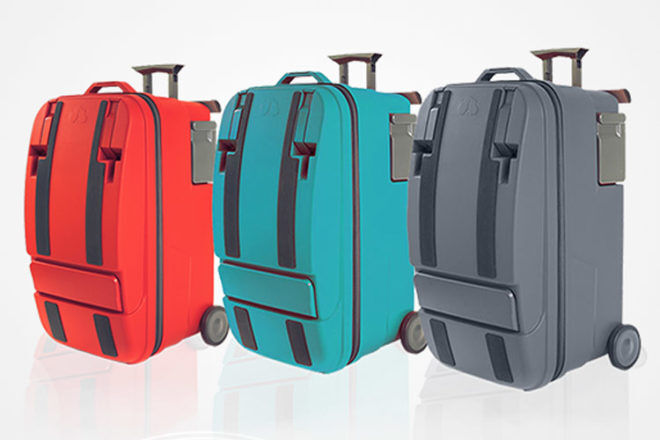 We have the French to thank for so many brilliant things. Coco Chanel, champagne, cute baby names – and a suitcase that transforms into a change table, baby bath, rocker, baby seat and more.  We'd like one tout de suite.
The Canailles Dream La Multi is a triumph of ingenuity. It looks like an ordinary suitcase but it hides six different pieces of parenting paraphernalia that usually take up oodles of space. It's a change table, baby rocker, baby seat, bassinet, baby bath and suitcase all-in-one.
Six-in-one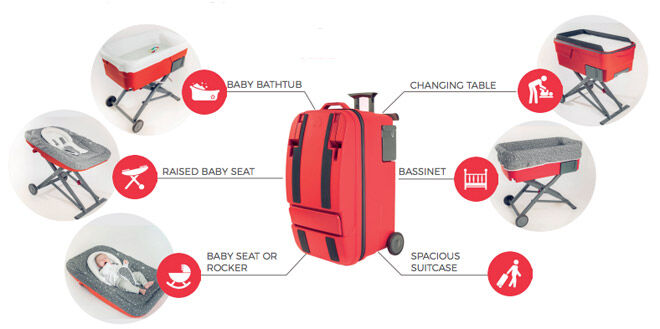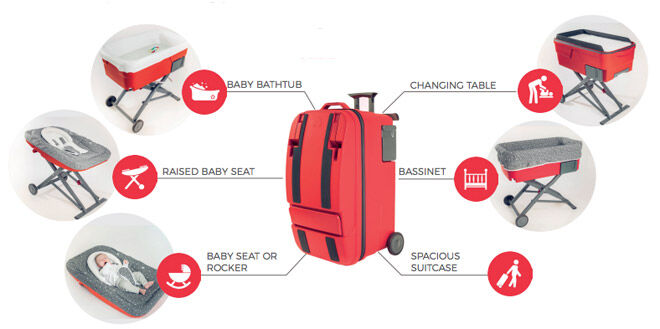 Created by a young dad the La Multi 6-in-1 transforms into almost every piece of baby furniture needed in a single day. Baby can have their snooze in the bassinet, then a nappy change when they wake, some play time in the rocker, a feed in the raised baby seat and finally a bath. Then everything gets cleverly condensed into a suitcase. It's the ultimate parenting hack for smaller houses or minimalists.
And it's deceptively simple to use, take a look below (watch for the bassinet unfolding it's amazing!).
Like any suitcase it can be taken on family travels. So there's no need to worry where you're going to bath a baby in a hotel room and there's no more changing nappies on hotel beds. You can also pack all of baby's things into the suitcase – it's the work of pure genius.
When you think about the cost of all the things the La Multi replaces and the room it frees up in the home, I'm sold!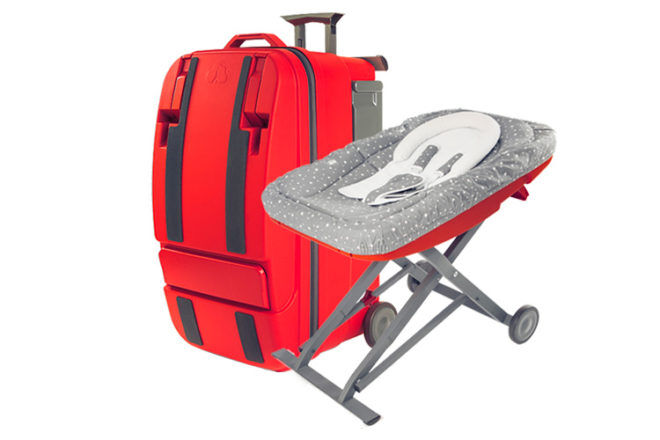 The La Multi is also clever in its transformations – it stands on a detachable folding leg which makes it easier to raise, and also has handles. Designed for babies from birth up to eight months, it can hold up to 70 litres of water as a bath.
Available from Canailles Dream it retails at around $915. Delivery to Australia isn't yet available – so get your reshipper onto it!
If you're in the mood for smart suitcases, have a look at this one that transforms into a highchair, and can be taken on the plane as hand luggage.