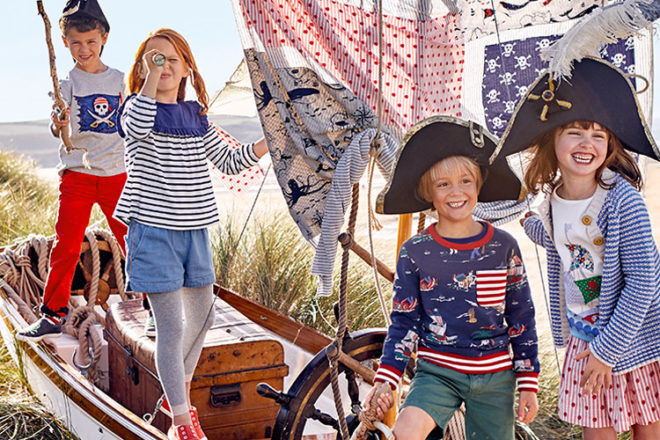 Shiver me timbers, no need to sail the seven seas in search of some unique and comfortable kidswear that will dazzle pint-sized pirates and cause dainty mermaids to make a splash – all the treasures can be found in a swashbuckling new collection at Boden.
Swishy skirts and stripes for colourful sea maidens, prints and tees awash with pirate slogans and sea creatures with their tentacles wrapped around sweet baby styles are in the Mini Boden pirate range.
Say aye aye to bold prints and vibrant colours that will have Captain Blackbeard himself keen to have your little one as part of his crew.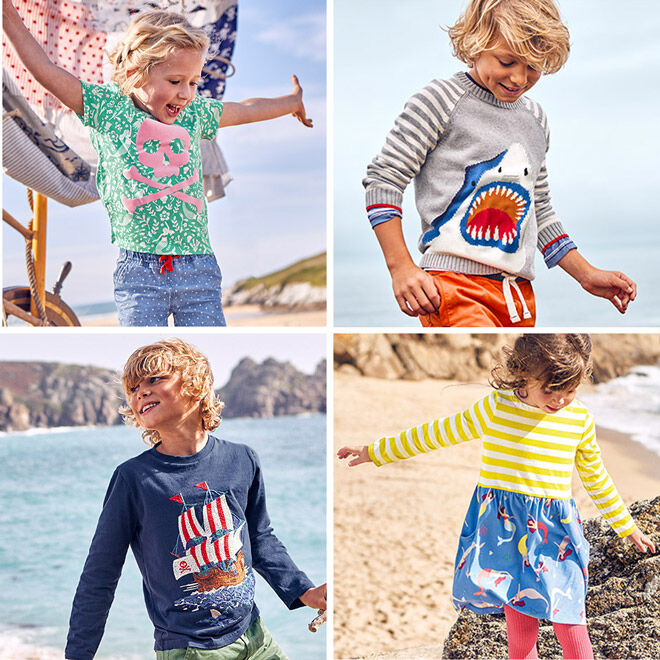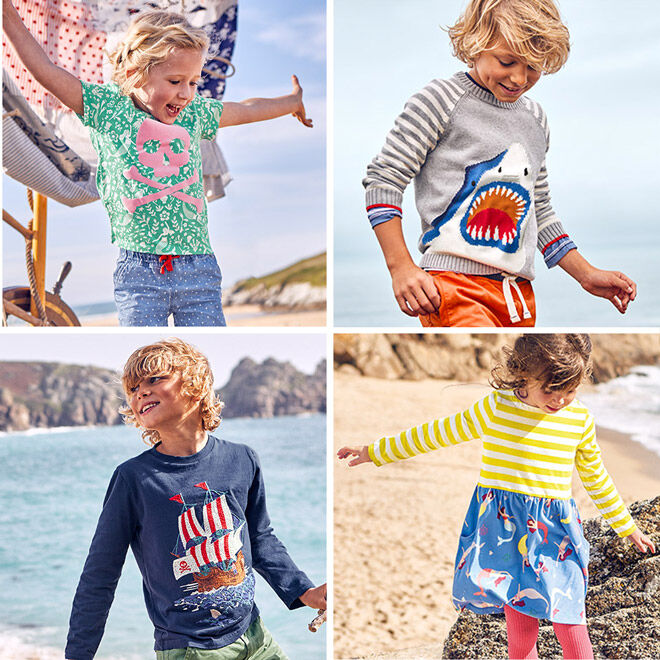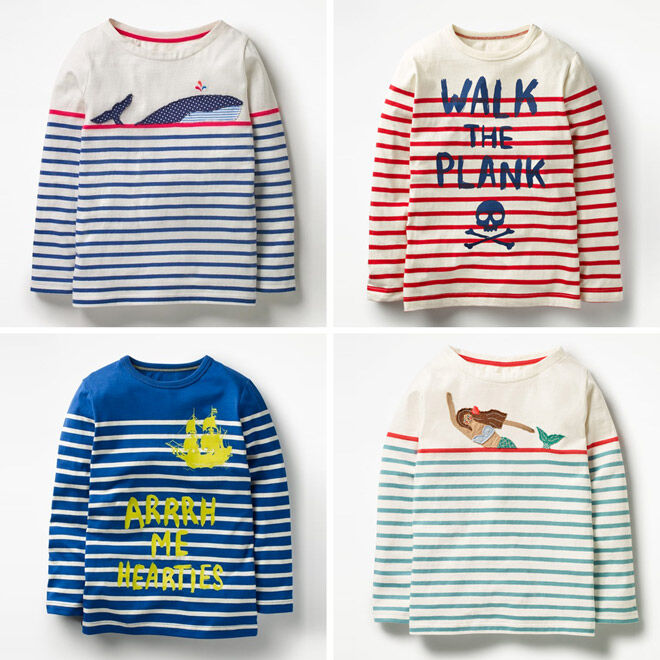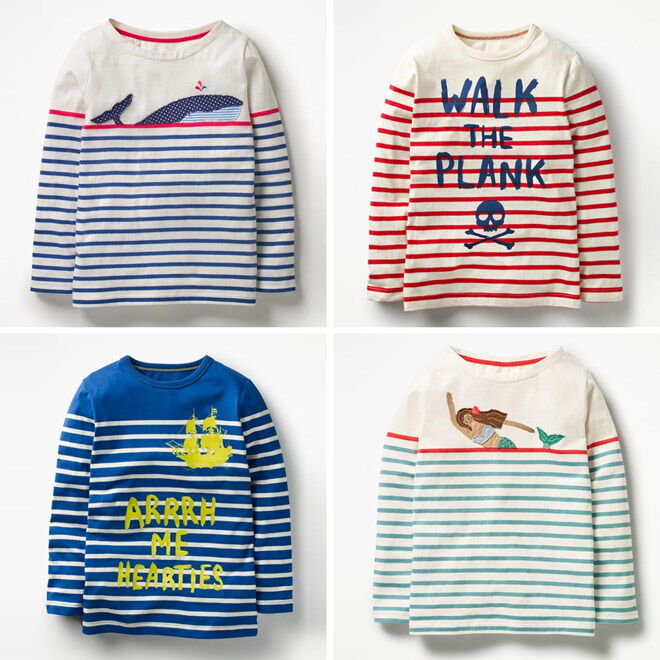 Stylish scallywags will look the part with pirate ship motifs, skulls and crossbones, sharks and cabin boy stripes on tees, sweatshirts, shorts and joggers. Brave the wild seas and yell 'land ahoy!' in fun, reversible puffer jackets, lined anoraks, vests and printed duffle coats.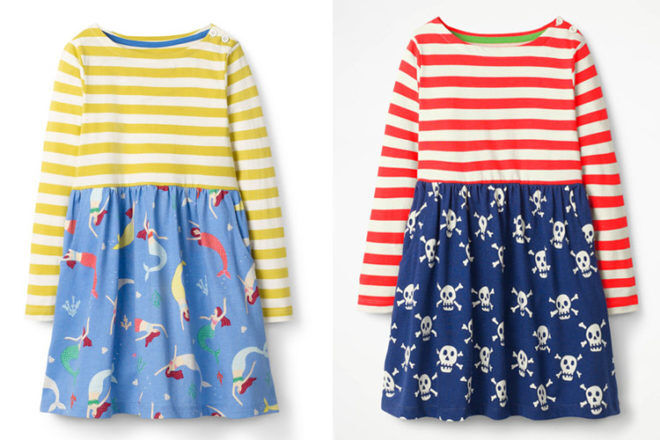 Applique seagulls fly, shimmery sharks swim and mermaids dive into the deep blue on dresses, skirts, jackets and pocket T-shirts for the girls. Walk the plank and leap into a world on the water full of shells, starfish, pirate flags and scaly tails.
Sing a sea shanty of seals and sharks on the baby range. Rompers and sleep suits have easy popper openings and organic cotton pieces are kind to your beach baby's skin. Knitted leggings and knee patch trousers have jolly prints and you'll be saying 'yo ho ho' when you spot the detail on the teeny dungarees and play sets.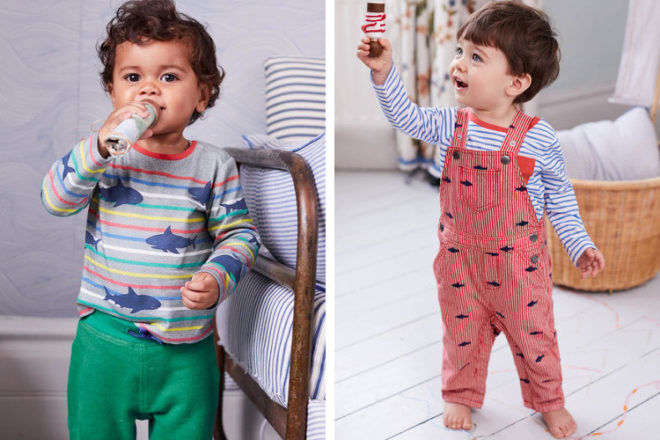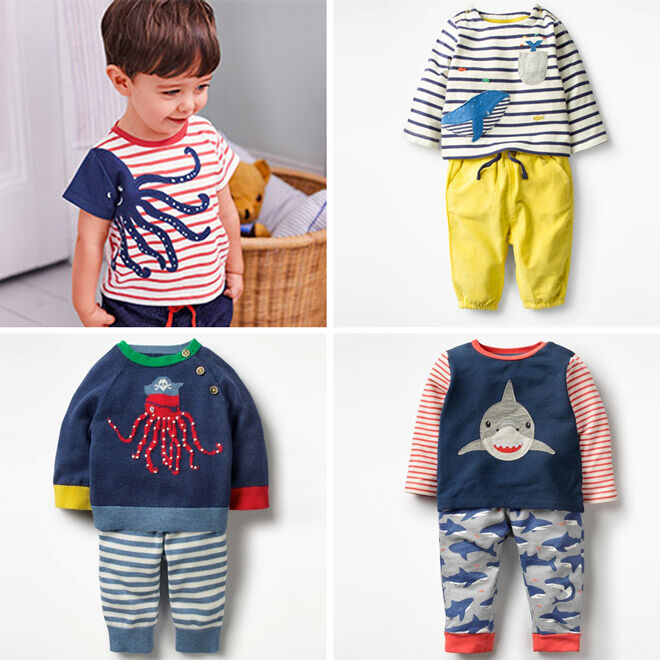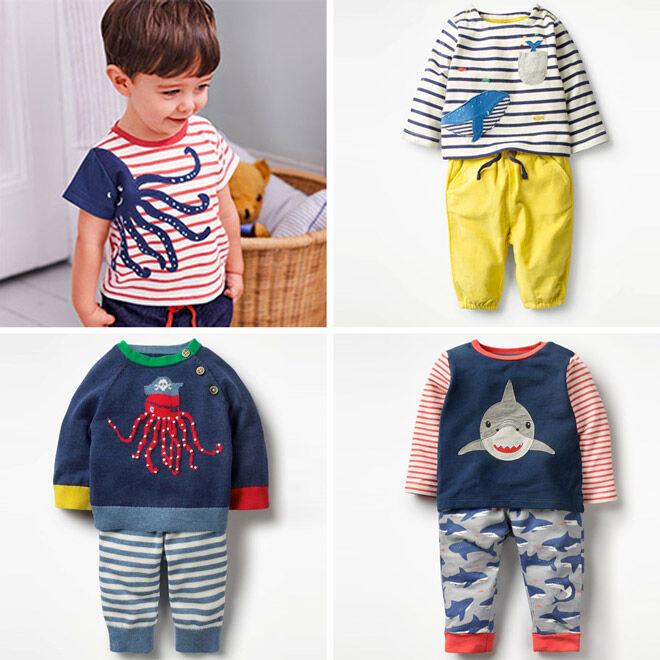 Let them have a whale of a time on their feet in mermaid flip-flops, pirate stripe slip-ons and hungry shark canvas casuals with no shoelaces for fast getaways!
Search for these pirate treasures and more online at Boden Australia.