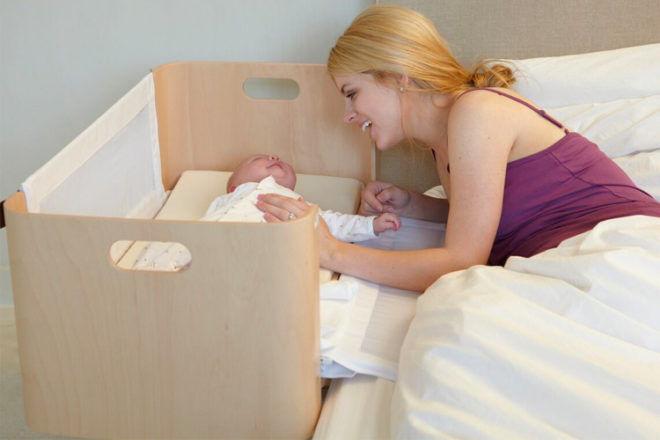 Having a stirring babe within easy reach makes for lightning-quick, comforting cuddles. The Bednest co-sleeper bassinet is so cleverly designed, it feels like baby is sleeping in your bed, without actually sharing a sleep space.
A bassinet is an obvious solution to keep sleeping babies close, and the Bednest takes the concept even further. The drop-down side means it's a cinch to reach out your hand and connect with your little love.
The Bednest co-sleeper bassinet puts comforting baby within arm's reach.
Close comfort
Keeping your baby bird close, Bednest creates a seamless connection to little ones from your bed to theirs. It's a safe and supremely easy way to co-sleep.
The Bednest attaches to either framed beds or ensembles, giving little ones their own safe sleep area right next to you. The mesh side can be lowered to create a bridge to the main bed for easy comforting and feeding – really handy for mums recovering from a c-section.
Adjustable height and positioning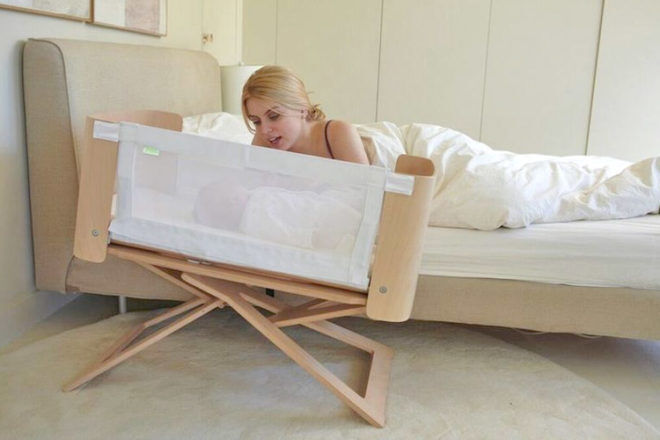 When your beauty is sleeping the mesh side goes up and bub can still easily be seen. Baby is close enough to smell your scent and hear your breathing, and you're just centimetres away with the ability to comfort.
The Bednest is also a master of disguise. The stand can be set to more than 70 different positions, giving the perfect tilt for babies with reflux. The stand is also height adjustable, so if you have an extra high or low bed, the Bednest can be set to the perfect position.
Easy storage and portability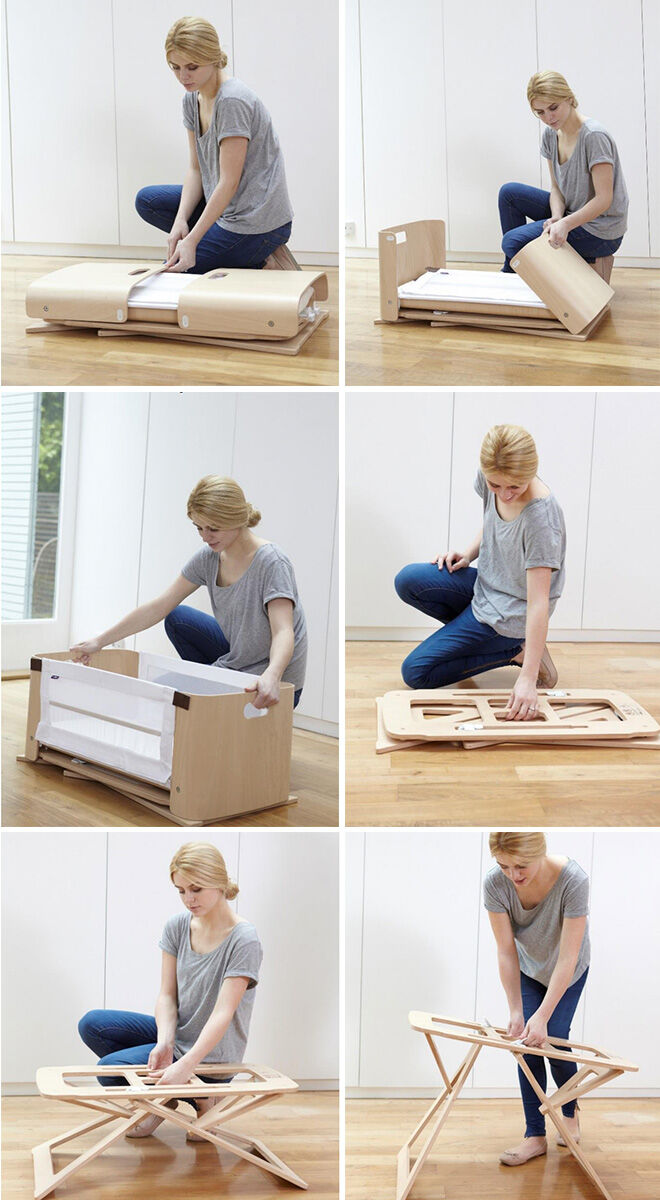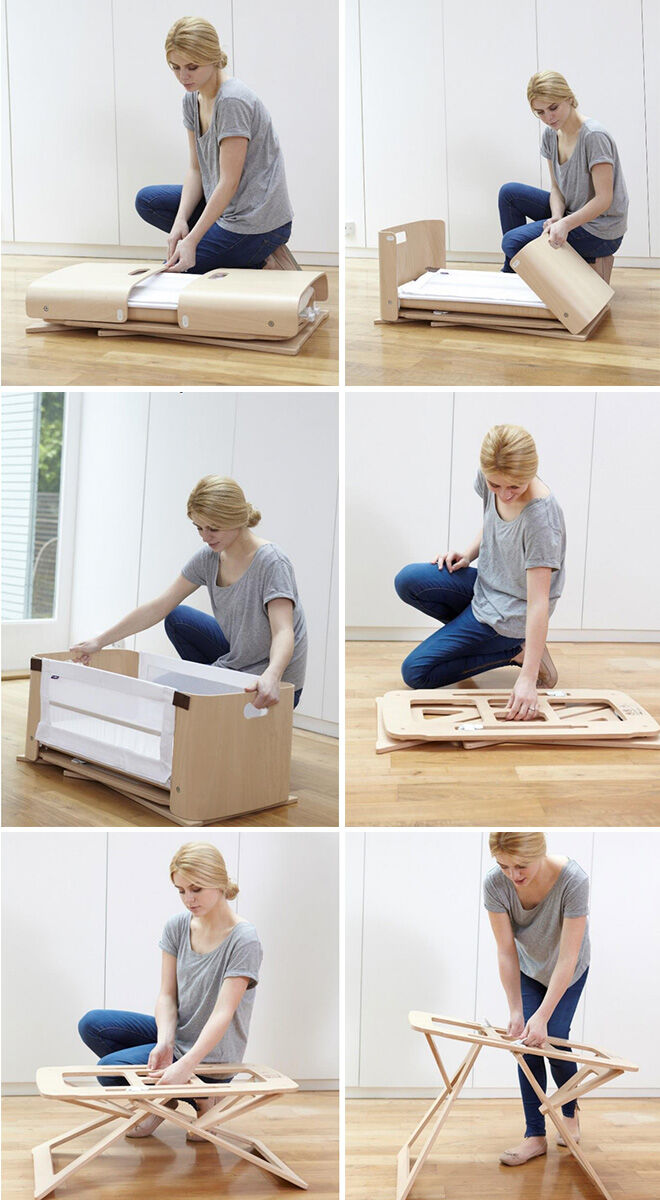 It's also a gem if you're short on space, both the bassinet and stand fold flat. Just slip them under a bed, or pack Bednest into the car for nights away. It can also be easily toted from room to room if you prefer your sleeping tiger close during the day as well.
Available from Danish by Design ($499.95)