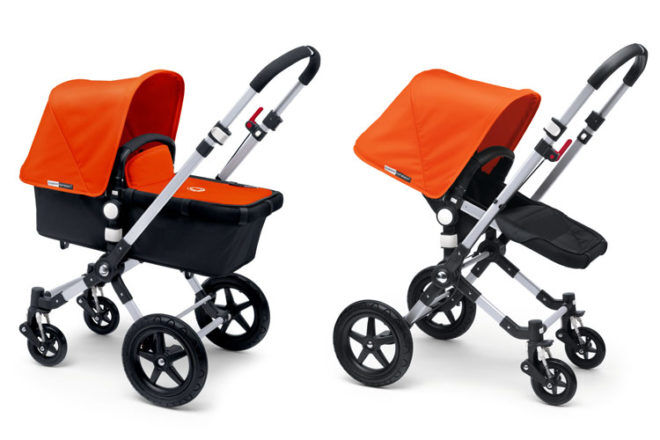 Once baby comes along, life becomes one big adventure. Every day is new discoveries and eye-opening firsts. All you need is your zest for life and a pram that's just as thirsty for new frontiers.
Say hello to the daring Bugaboo Cameleon³. It's been helping parents get the most out of their everyday adventures for more than 15 years. And it just keeps getting better and better.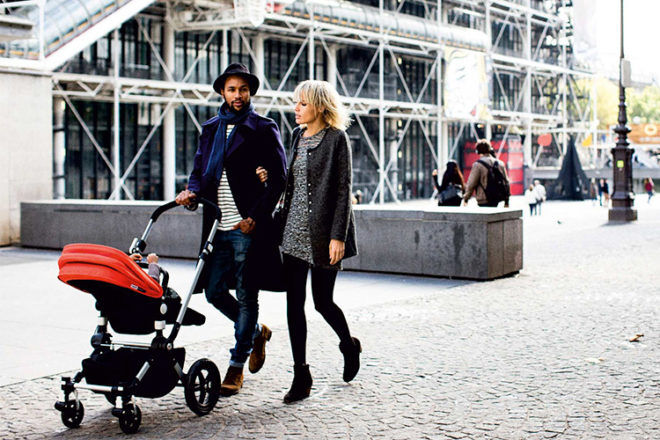 The Cameleon³ is all about versatility. The epitome of stylish Dutch design, it effortlessly adapts to everyday challenges (just like parents!). It's a pram the grows and flourishes along with your child, keeping pace with the childhood milestones that seem to creep up on us.
A pram for all seasons
Newborn-ready bassinet
Big wheels for rough terrain
Conquer sand and snow
Car seat compatible
Easy one-handed steering*
Reversible seat*
The Cameleon³ will be you (and your bub's) best bud from day one. It comes ready and raring-to-go on first newborn outings. And it'll still be there ferrying your boisterous toddler on bold new frontiers not too far down the track.
From newborn to toddlerhood: The Cameleon³ is ready right from birth with a comfy bassinet. Squishy, new babes will be cosy, warm and able to easily catch 40 winks in the fully protected cocoon.
Go off-road: Mums are unstoppable, so it only makes sense we have a pram that knows no boundaries. Just reverse the handlebar so the large wheels are at the front and the Cameleon³ will happily take on rough terrain. Whatever mode you're in, the Cameleon³ promises your tot a smooth ride. The superior suspension adjusts based on infant or toddler weight.
Two-wheel position: Want to hit the beach or the slopes? This gem transforms into a clever two-wheeled wonder that will glide over sand and snow. It practically turns your pram into a sleigh!
Jump in my car: Click a compatible car seat in and out of the Cameleon³ for road-trip adventures.
Reversible seat: Suit bub's mood by letting them face their chariot driver or the world ahead.
Adjustable handlebar: Get the handlebar height and position perfect and you'll be steering with one hand and sipping a latte with the other. With small wheels at the front and big wheels at the back, it can turn on a dime and is perfect for a stroll through the city.
Cameleon³ tech specs
Supremely handsome and an absolute delight on the eyes (the leather-look handlebar is divine), the Cameleon³ also packs a punch when it comes to features.
It can be used from birth until 36 months (or 17kgs), so it will be right by your side through the baby, infant and toddler years. The five-point harness and height adjustable shoulder straps will keep bub safe and secure no matter how quick they're growing.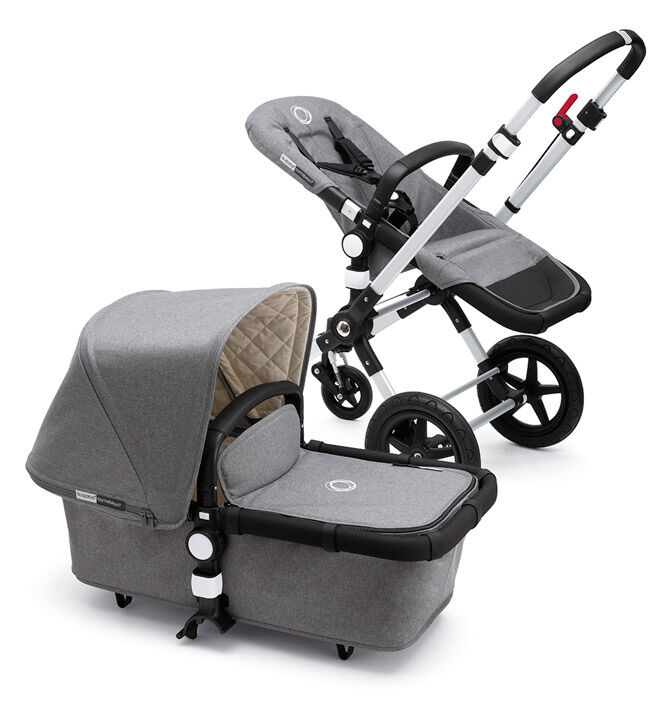 Foam-filled tyres and brilliant suspension make for cloud-like gliding for baby. And the one-handed steering with seamless 360º takes on tight spots without so much as a second glance. Speaking of one-handed, the bassinet is also one-hand release. And with a hefty shopping basket below, you'll be ready to take on the aisles at your local store sans trolley.
The seat can be easily swapped for a car capsule or bassinet, to keep your newborn snug as a bug. Both the seat and bassinet are also self-standing, so they can be used independently on the ground. Handy!
The Cameleon³ is simple, innovative and functional – everything you'd expect from Bugaboo.

The Cameleon³ comes in a variety of colours – create your own combination to suit your taste. Or for the truly fashion-forward, choose from the Classic range or Atelier collection – a limited edition design featuring sleek lines and black leather-look details.
Create and buy your Bugaboo Cameleon³ at Bugaboo:
Bugaboo Cameleon³ (from $1619)
Bugaboo Cameleon³ classic ($1729)
Bugaboo Cameleon³ atelier ($1869)
* Bugaboo prams in Australia include a seat cap (not shown).
This post is sponsored.