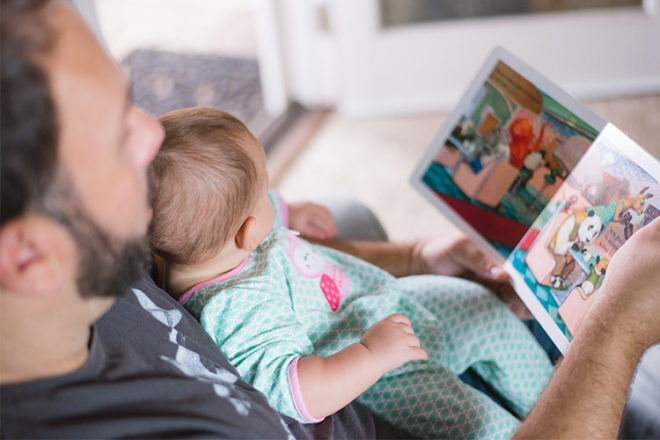 A snuggle and bedtime story is food for the soul and the minds of little ones. And it's now been revealed that dads who read to the toddlers are also giving their kids a boost in language and literacy skills.
New research from the Murdoch Children's Research Institute has opened the book on the key role dads play in helping their child's language develop as they grow older. And it doesn't matter how much money couples earn, their employment or education levels – the impact of a father simply reading to a toddler is profound.
Opening the book on dads and reading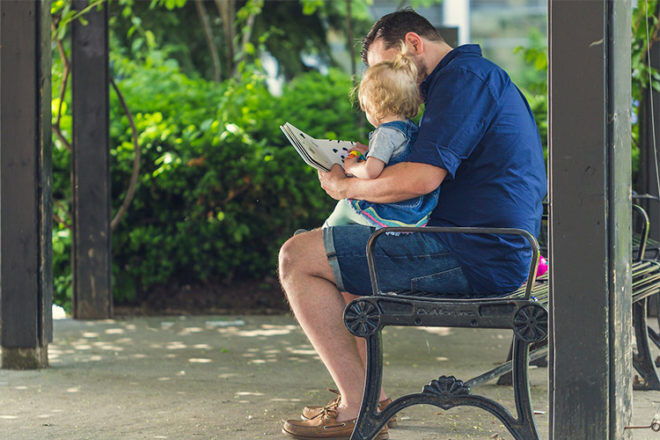 The study looked at 405 two-parent families, discovering that the toddlers who were read to by their dads at age two, had better language development at age four. There have been many studies about the importance of mums reading to little ones, but now dads are also part of the big picture.
"Maternal shared reading practices do predict literacy, but fathers' contributions were previously less certain," Lead author Dr Jon Quach said. "The findings also further support the importance of reading to children from an early age, by all adults in the child's life."
How to read with your toddler
Toddlers respond to things that are fun, so in the early days reading is all about finding the joy in books.
Let your toddler choose the book
Create a cosy reading nook
Make reading a routine – aim for at least one book a day
Gauge your child's mood. Some days they'll want to read for longer, other days less
Let your child help turn the pages
If they're familiar with the story, let them fill in the words or finish sentences
Get your toddler to talk about the illustrations. What animals do they see? What noise does that animal make?
Sing songs about the story
Use funny voices and sounds to bring the story to life
What to read to your toddler
Toddlers love rhyme and repetition – which you've probably discovered after reading Where Is The Green Sheep? for the 100th time! Toddlers will usually like books about:
Animals
Their current obsession (cars, princesses, the jungle)
Stories they can relate to, like playing, toilet training, bath time
Pop up and lift-the-flap books
Here are some great book lists for toddlers: