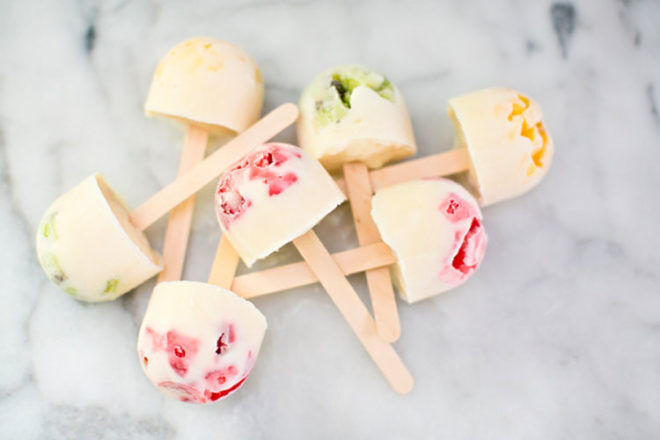 Running under sprinklers and hanging out in backyards with icy-poles melting down chubby little arms is a rite of passage for every kid growing up in Australia.
Gone are the days when the choice was orange, cola, lemonade or raspberry ice blocks. Now, thanks to Pinterest and a group of talented blogging mums it's homemade rainbow popsicles, poppable frozen blueberry bites, and fruit salad cones that are popping up in backyards across the nation as the mercury rises.
Here are our 12 favourite healthy frozen treats the kids will love to snack on.
Rainbow Popsicles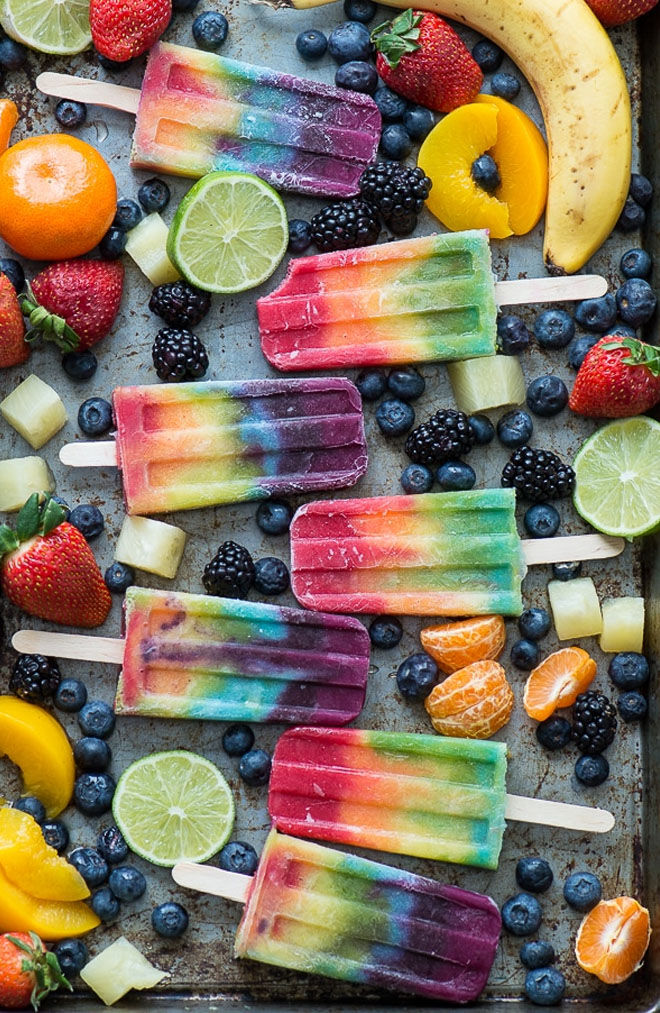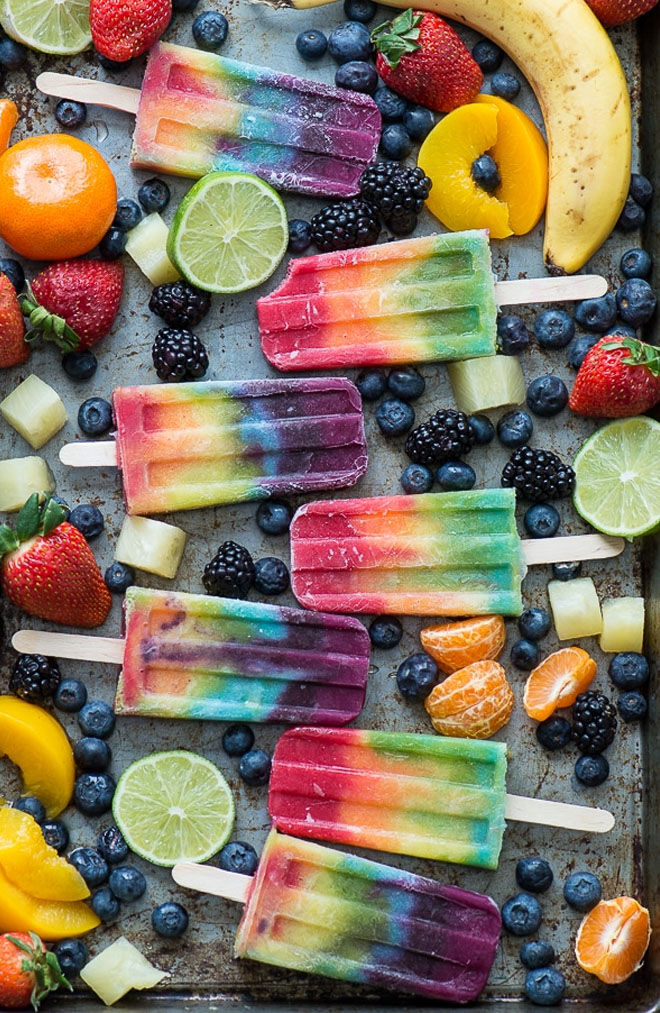 Stacked with a heap of fruity goodness, these Rainbow Popsicles look just as good as they taste. They're basically a bunch of different smoothies layered together in an icy pole. Delish! (via The First Year)
Chocolate-Dipped Fruit Cones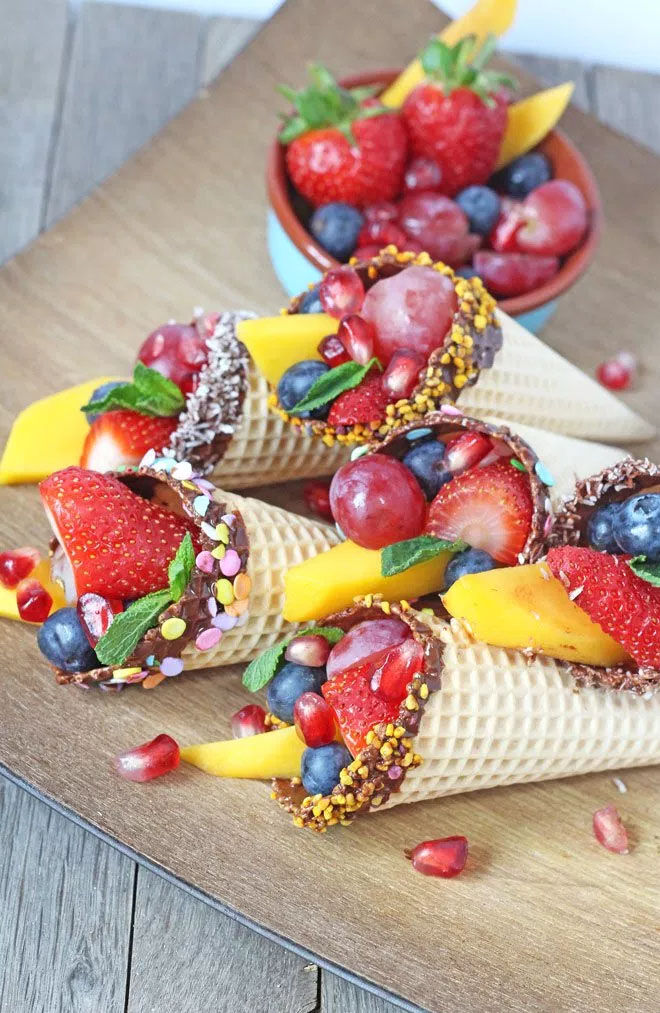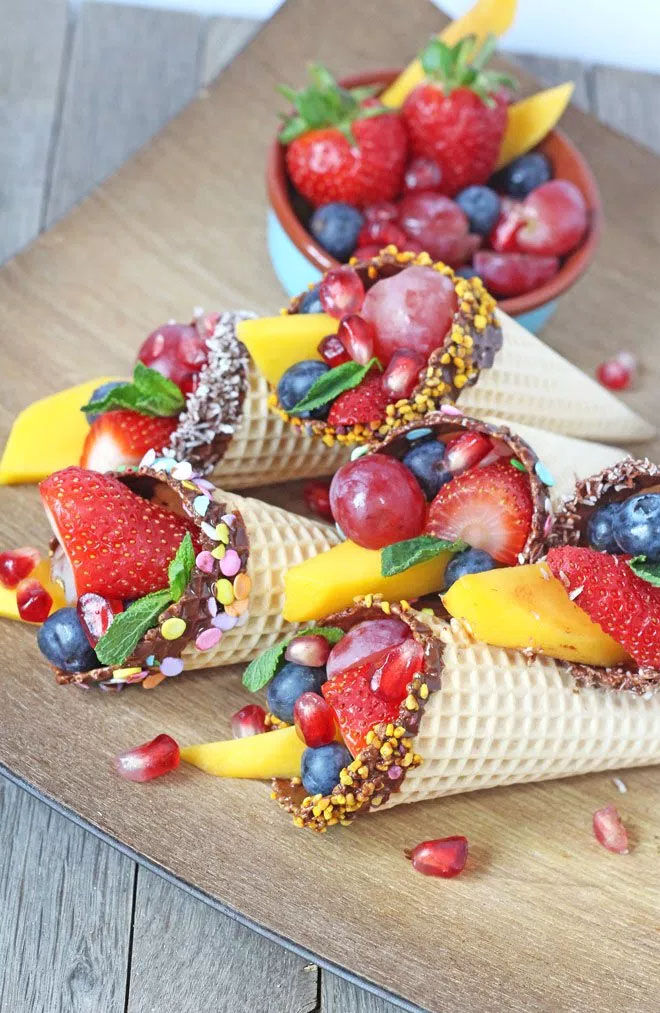 Deceptively easy these chocolate-dipped ice-cream cones can hold a treasure trove of frozen jewels. (via My Fussy Eater)
Frozen Banana Bites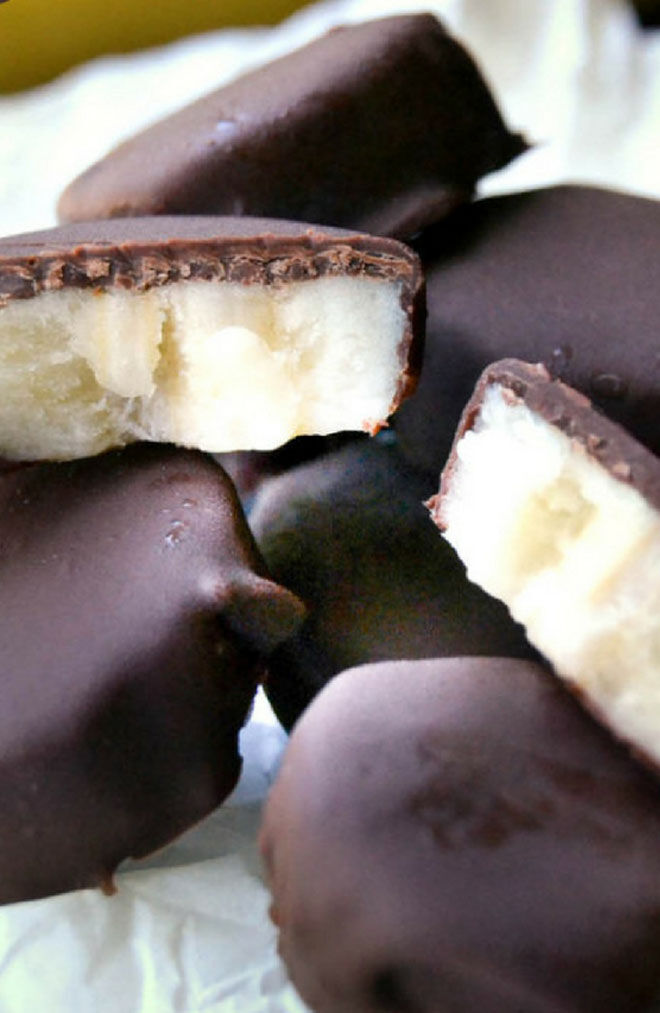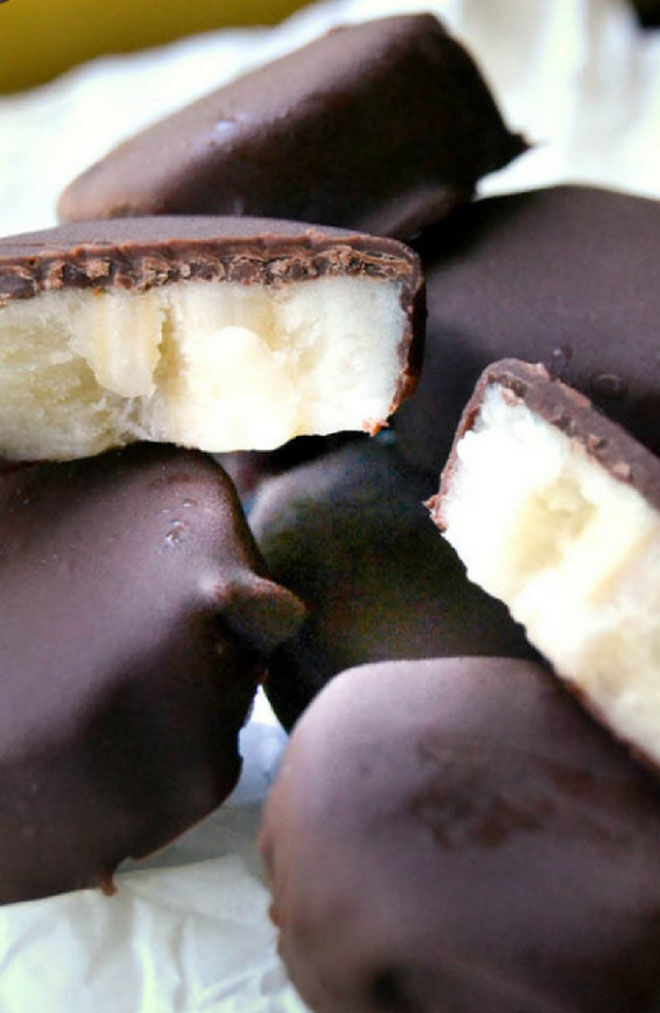 There's nothing more to do than slice and freeze bananas and coat them in dark chocolate mixed with coconut oil. Oh, there's the eating part of course! (via The View From Great Island)
Tropical Papaya Boats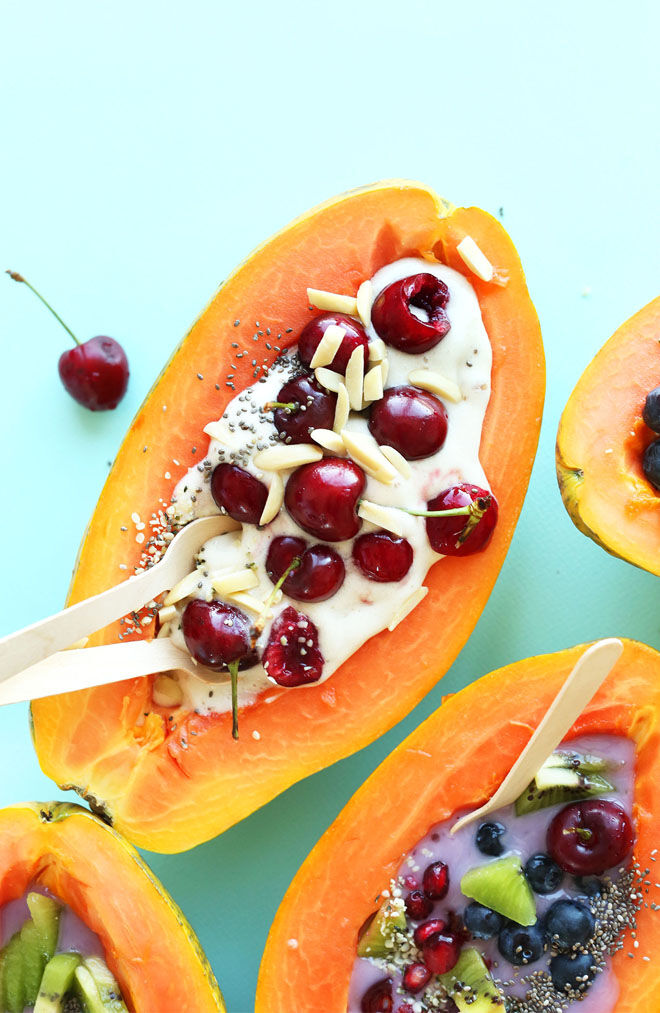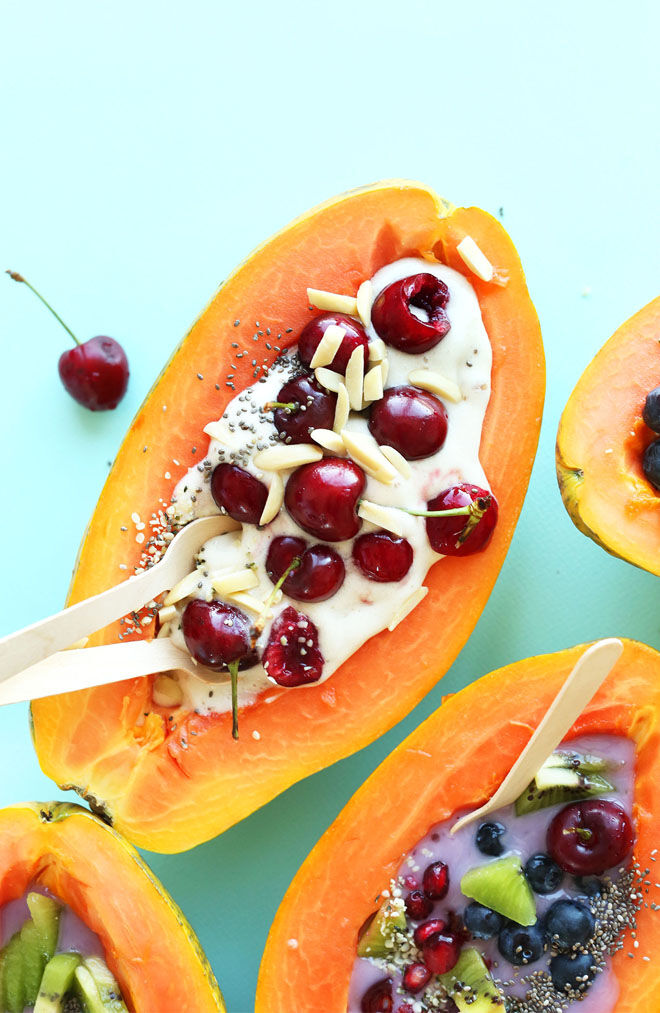 A thoroughly modern take on the traditional banana split (and so much healthier) Tropical Papaya Boats are a delight. Scoop out the seeds and fill the papaya half with frozen yoghurt and fruits – an edible bowl is always fun. (via Minimalist Baker)
Frozen Blueberry Bites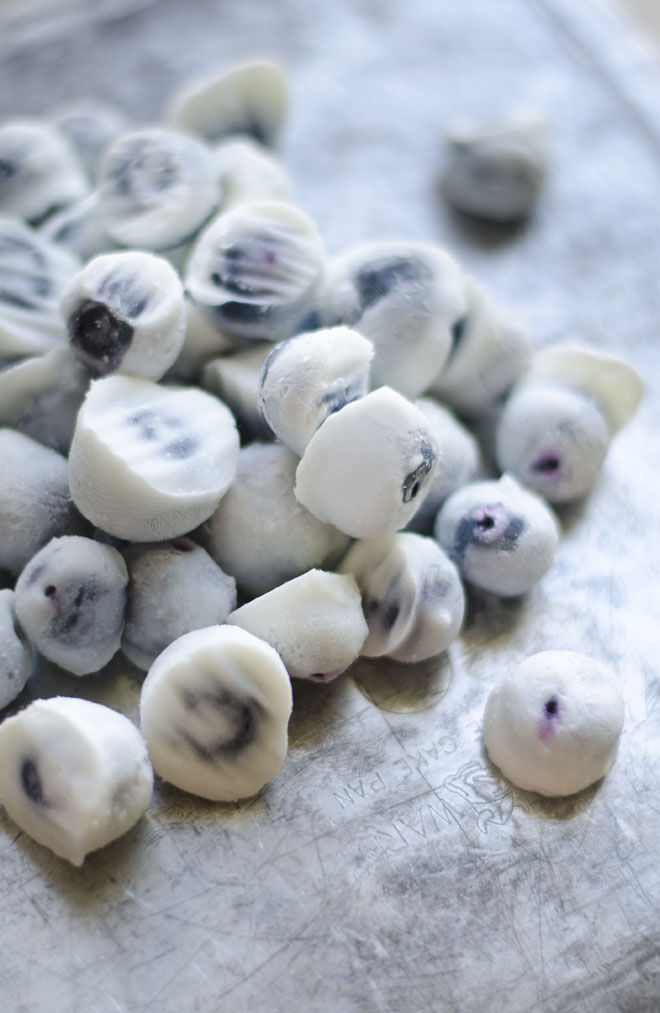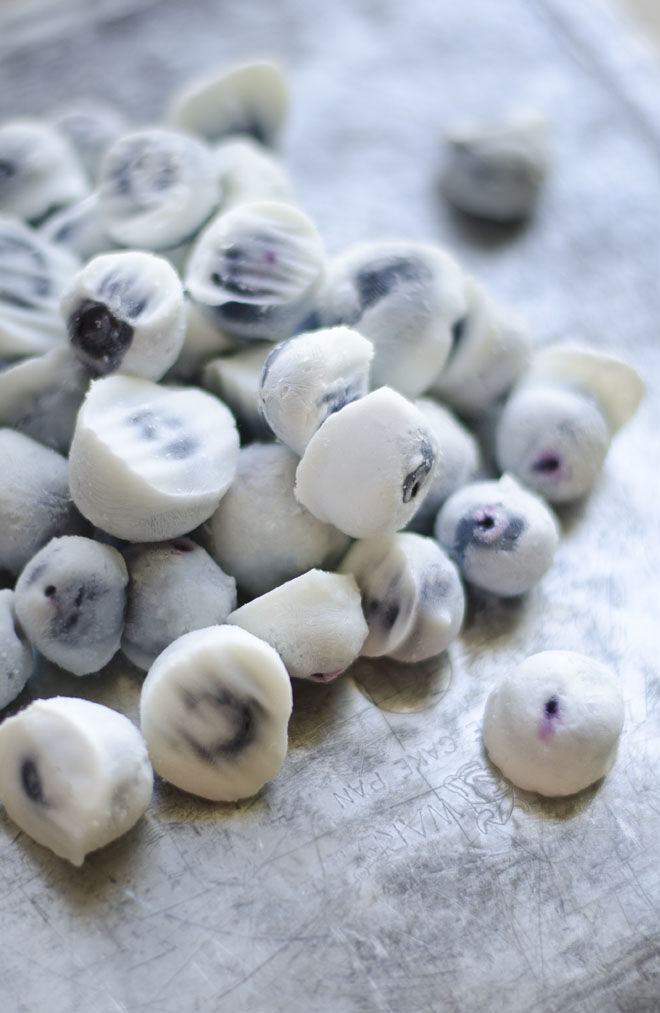 Such a sweet little treat, and oh-so-simple. Just dip and freeze and the kids have tiny cool poppers to make even the hottest day more bearable. (via Live Eat Learn)
Chocolate-Covered Frozen Bananas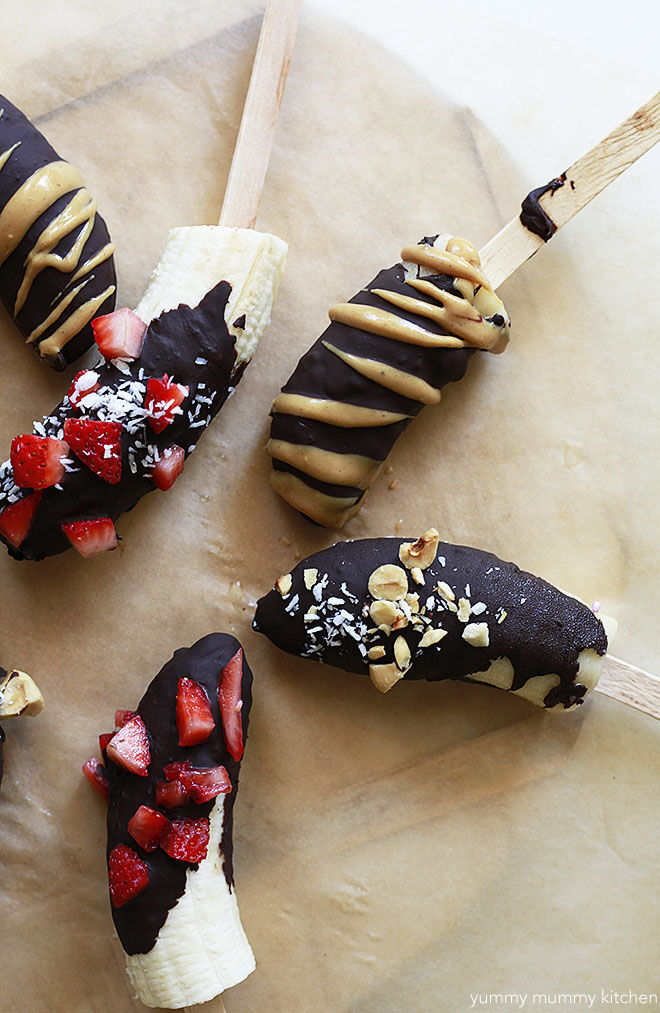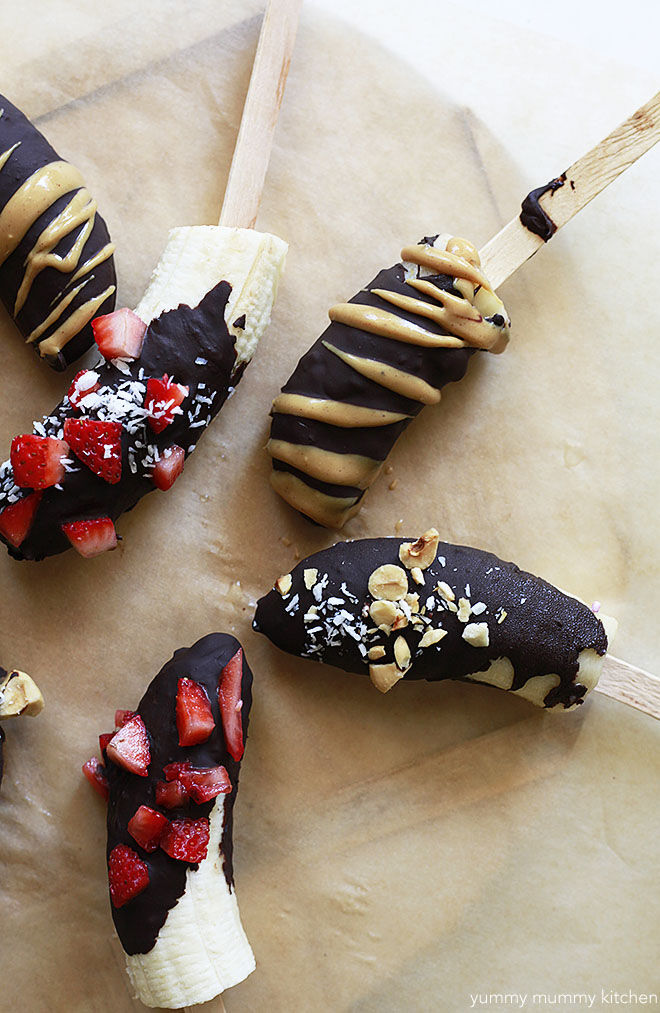 Get the kids to help make this sweet treat. Just freeze the bananas and lay out their favourite toppings – as well as some melted dark chocolate and let them get dipping. Bananalicious! (via Yummy Mummy Kitchen)
Frozen Yoghurt Bark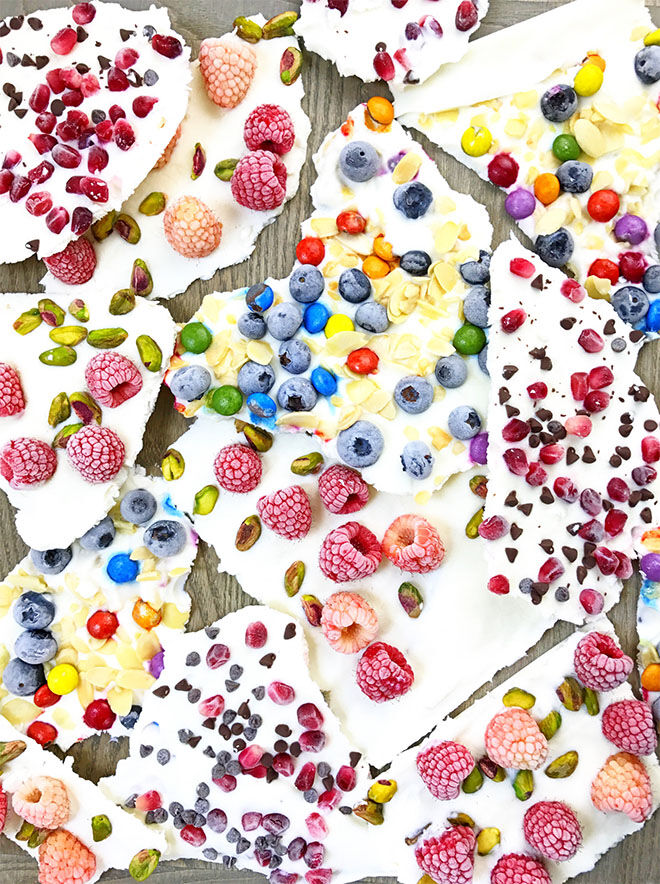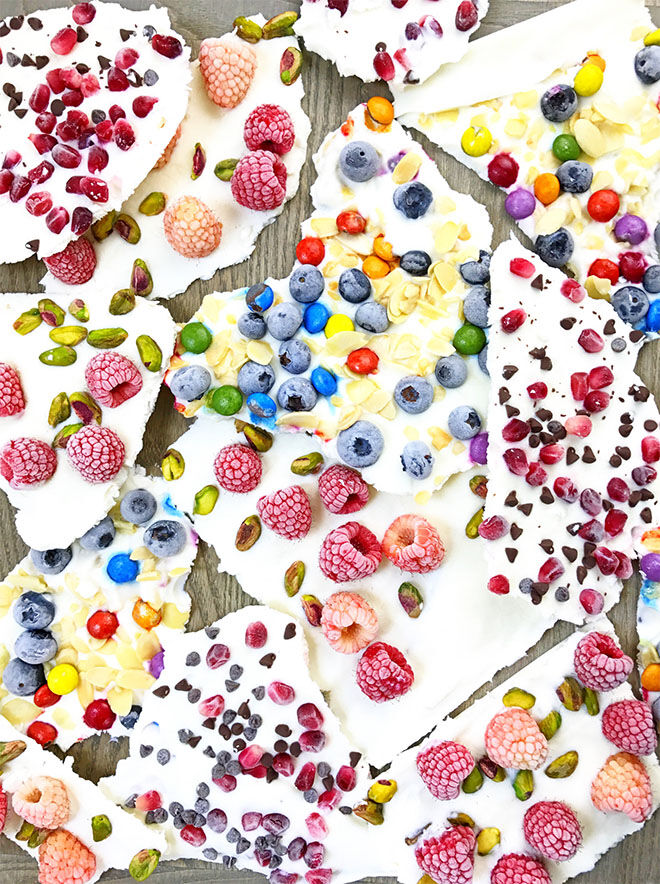 Jewel-studded frozen yoghurt looks as amazing as it tastes, and is the effort of mere moments. (via Weelicious)
Non-Dairy Ice Cream Pops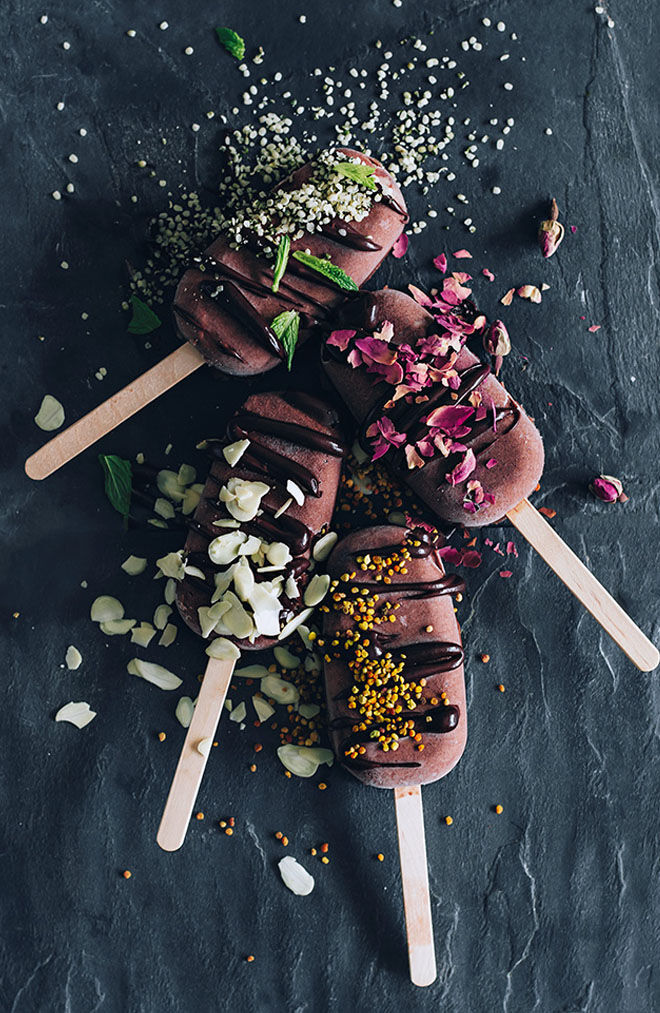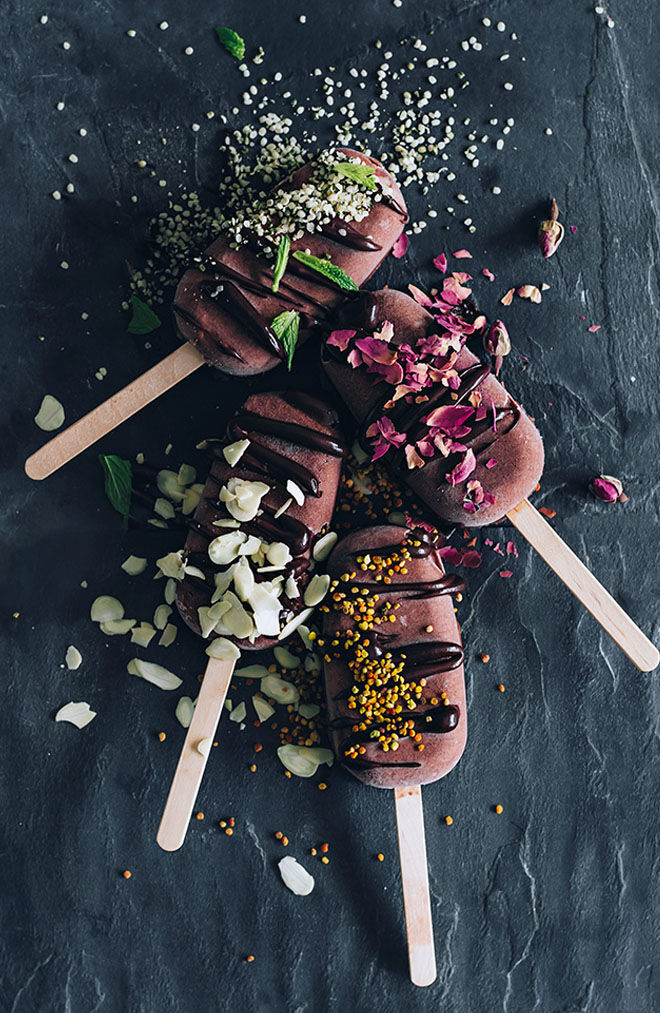 Coconut milk is the hero in this summer sweet – a chocolatey, dairy free delight. (via The Awesome Green)
Frozen Yoghurt Fruit Pops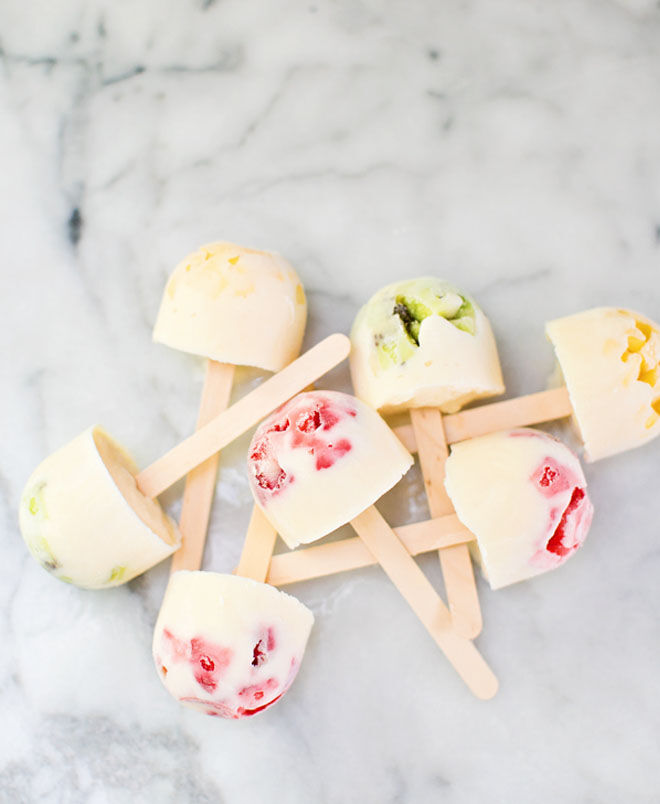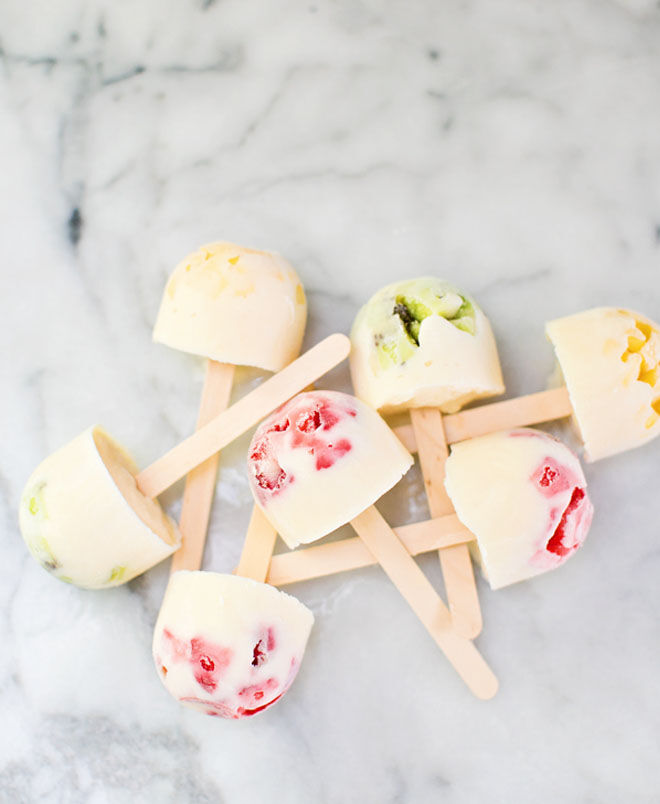 Nothing fancy here, just yoghurt and fruit. (via Hello, Wonderful)
Frozen Watermelon Kabobs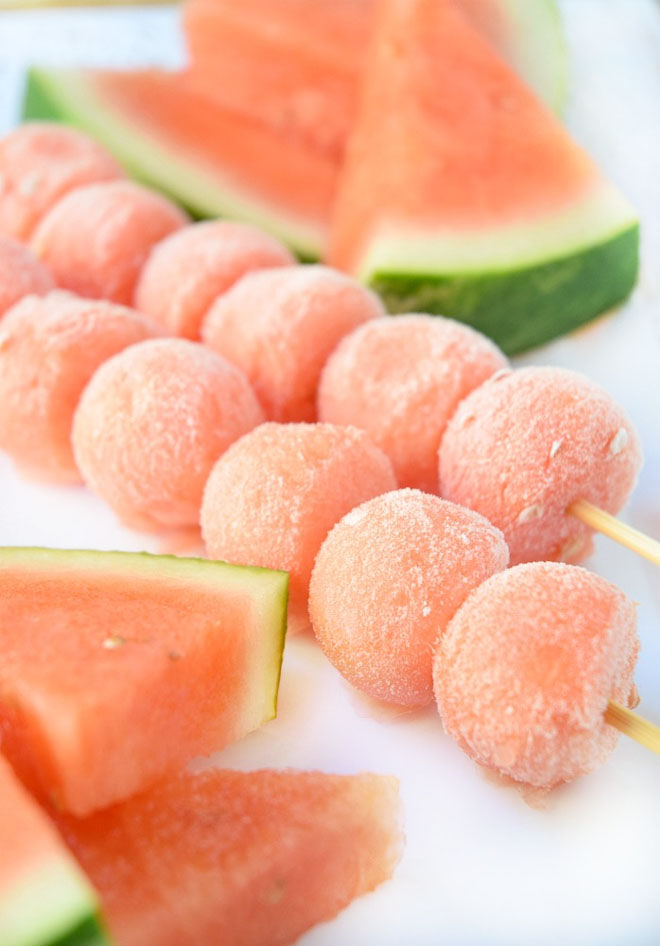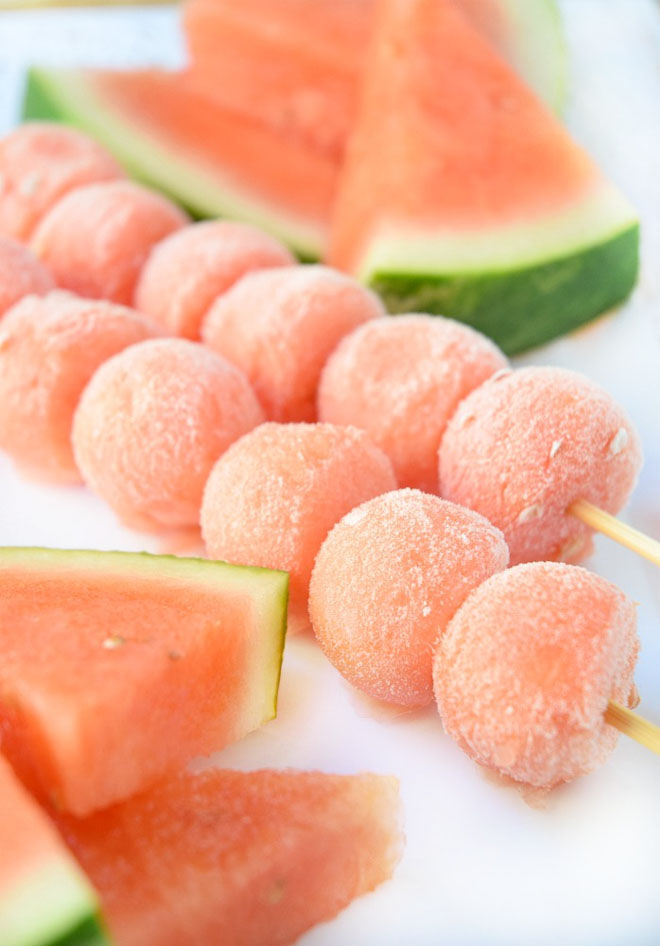 Could these be any cuter?! A great one for the older kids to help make and eat. (via What Can We Do With Paper And Glue?)
Healthy Yoghurt Melts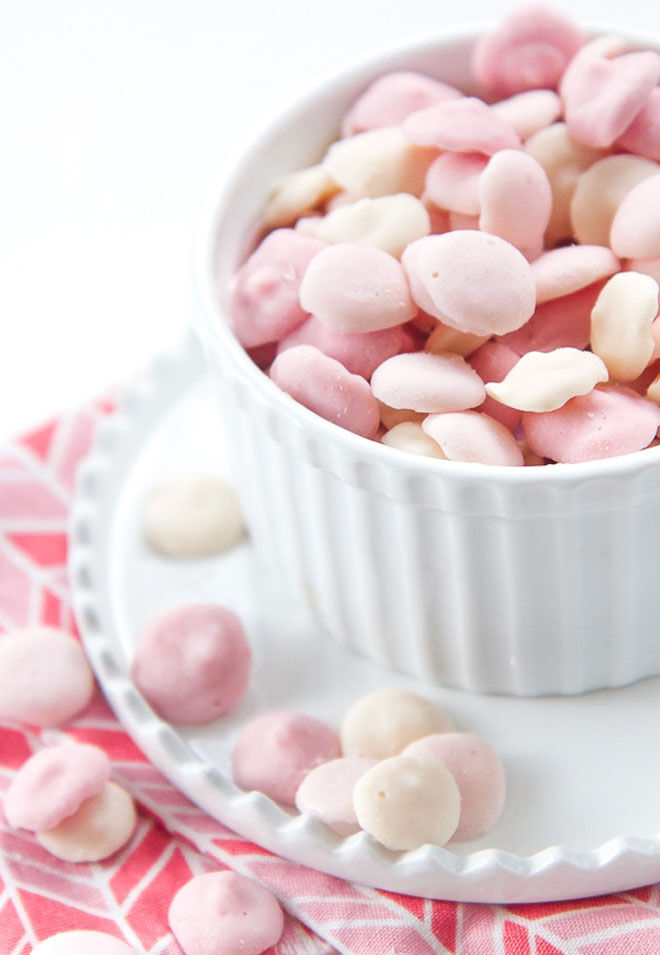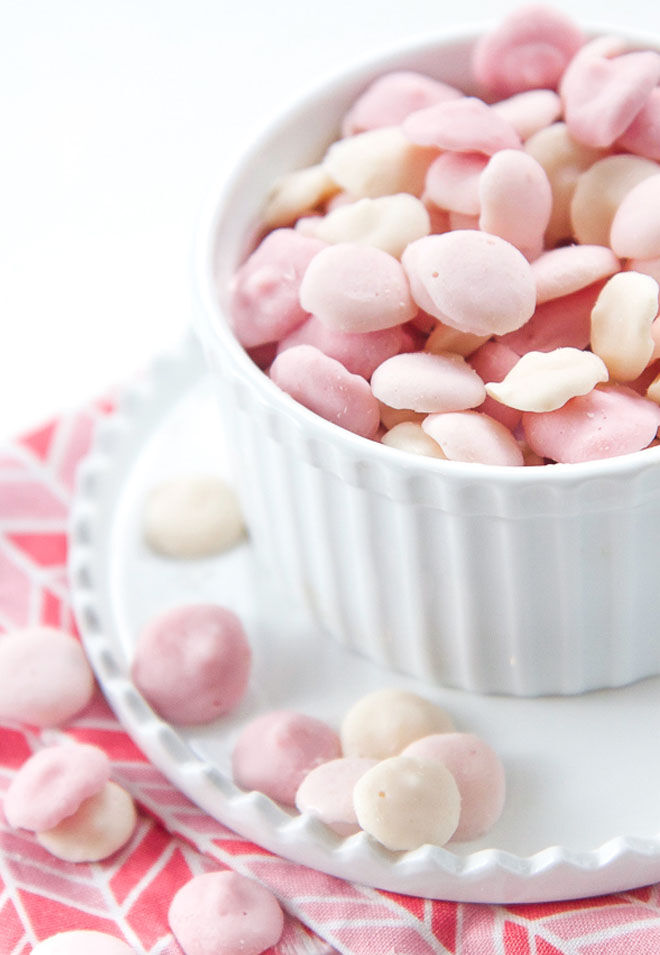 Babies will adore these little melt-in-the-mouth morsels, which are flavoured with pureed baby food. (via Baby Foode)
Sea Salt Dark Chocolate Watermelon Slices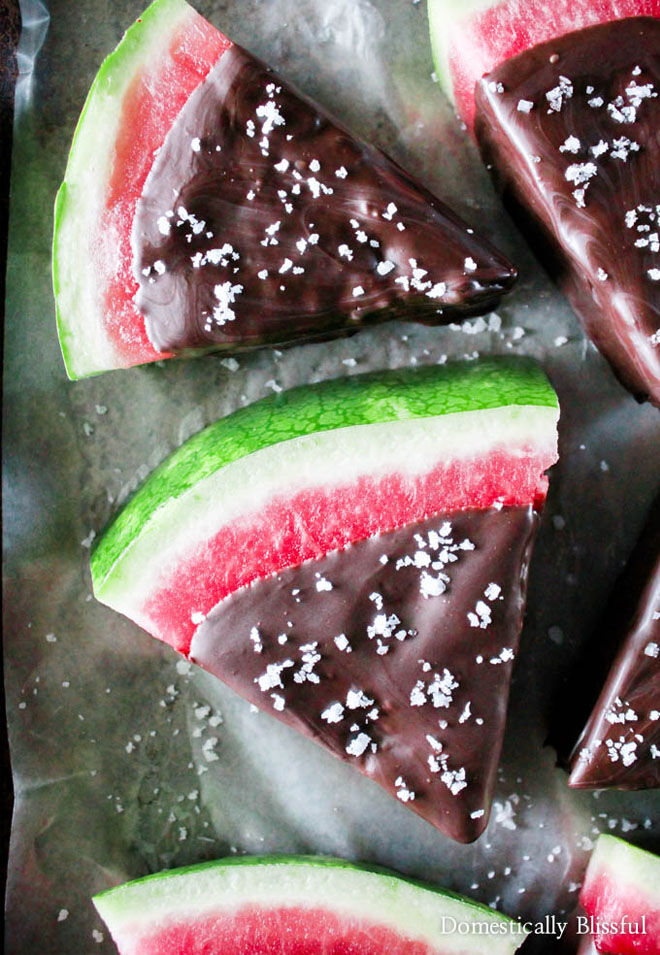 Icy cold frozen watermelon, coated in dark chocolate with a sprinkling of sea salt – bliss! (via Domestically Blissful)
Keen for some more straight-from-the-freezer deliciousness? Try these eight frozen yoghurt bark recipes for a tangy treat.