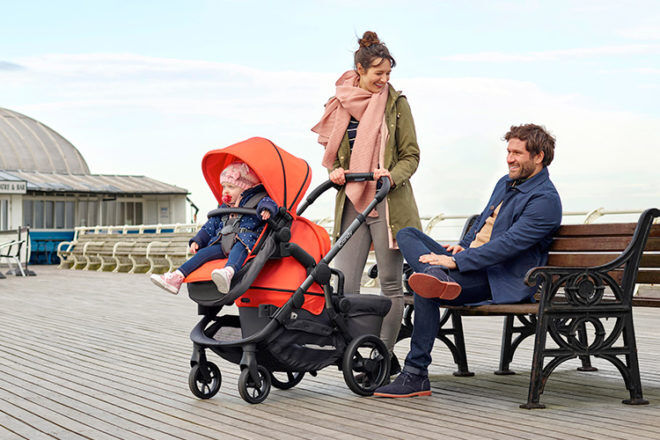 Once you have kids, you know the only constant in life is change. Every day is different, so you need a pram that works for you today and tomorrow. The feature-packed and future-proof iCandy Orange is built just for that – life!
Suitable from birth, the iCandy Orange features over 30 (yes, 30!) seating configurations. Designed to suit a growing family, you can quickly mix and match the seating arrangement in dozens of ways to set up your pram exactly how you need it.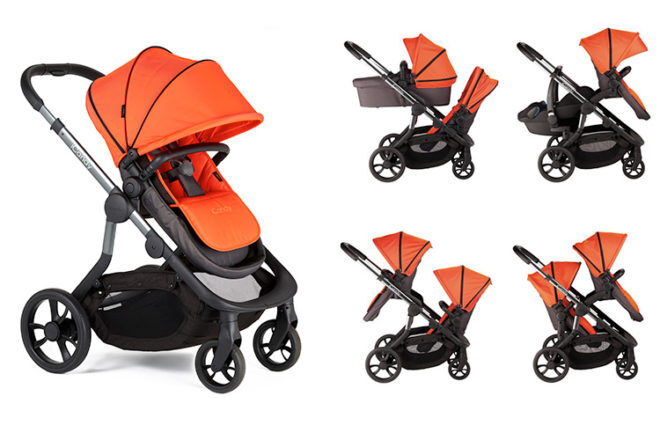 Seating options do double duty
The lightweight chassis easily converts from single to double, with both seating positions suitable for a large carrycot, car capsule, or reclinable seat. And you can choose whether your child faces you or looks out to the world.
Unique to the iCandy is the groundbreaking riser adapters. These create a 'cinema' seating design, so you can easily see both of your baby bears when the pram is in double mode, and importantly they can see you!
Sweet styling (and comfort to boot)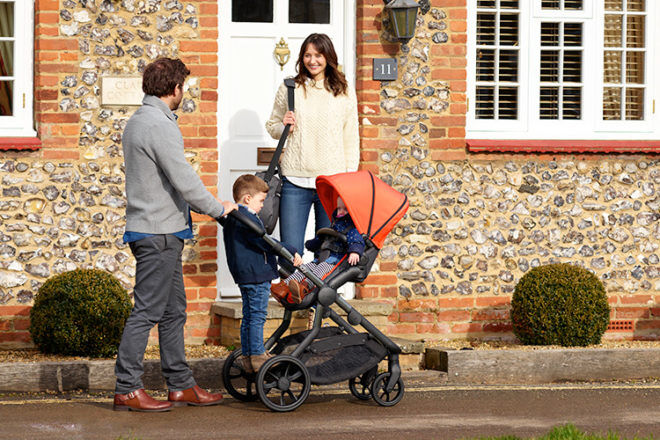 While you're on the move, keep your kiddos covered and cool with the adjustable canopy featuring four modes: extended, visor, sleep mode and an all-new ventilation window.
For your comfort (and in signature iCandy style), the Orange has a chic leatherette handle and bumper bar. The bumper bar even rotates to give you easy access to your little tyke.
Underneath is a massive storage basket, perfect for packing for a day out or trip to the shops, that is easily accessible even in double and twin mode.
And like all iCandy prams, handling is a breeze, with puncture proof PU tyres and quick release front and rear wheels.
Life's sweet with the future-proof iCandy Orange.
When it's time to pack up, the Orange features iCandy's trademark freestanding fold with an added automatic lock, making storage so easy. The lie flat carrycot is also suitable for permanent overnight sleeping, so it can do double duty a Moses basket. Sweet dreams!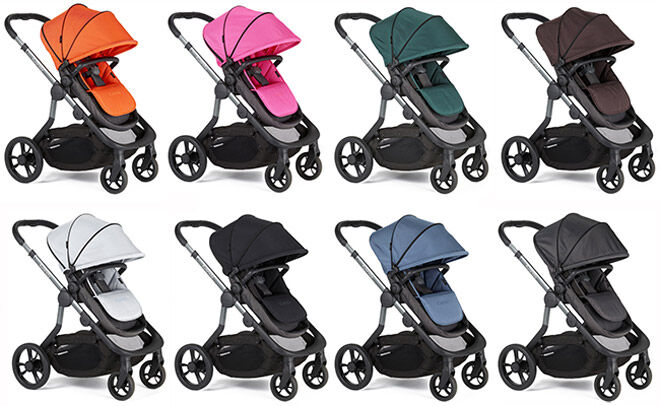 To suit all tastes, the iCandy Orange is available in a range of bold and classic colours including Flame, Pop, Spring, Autumn, Mercury, Noir, Topaz and Carbon. Learn more at iCandyworld.
The iCandy Orange is available from Baby Bounce ($1,899).