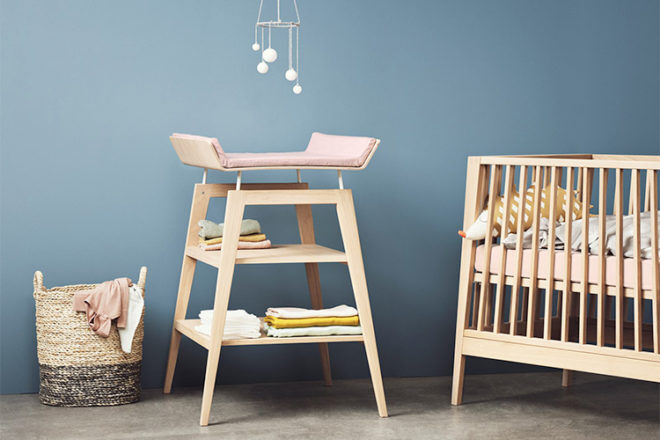 No modern nursery is complete without a change table. They're a really handy way to make nappy changing time easier and more comfortable for both you and your bub. But, just because it's a functional nursery essential doesn't mean it can't also be a showstopper.
Say hello to the Linea by Leander change table. With its striking sculptural design, this is more than just a piece of furniture, it could pass for a piece of modern art. What's really exciting is that this change table is equal parts style and substance.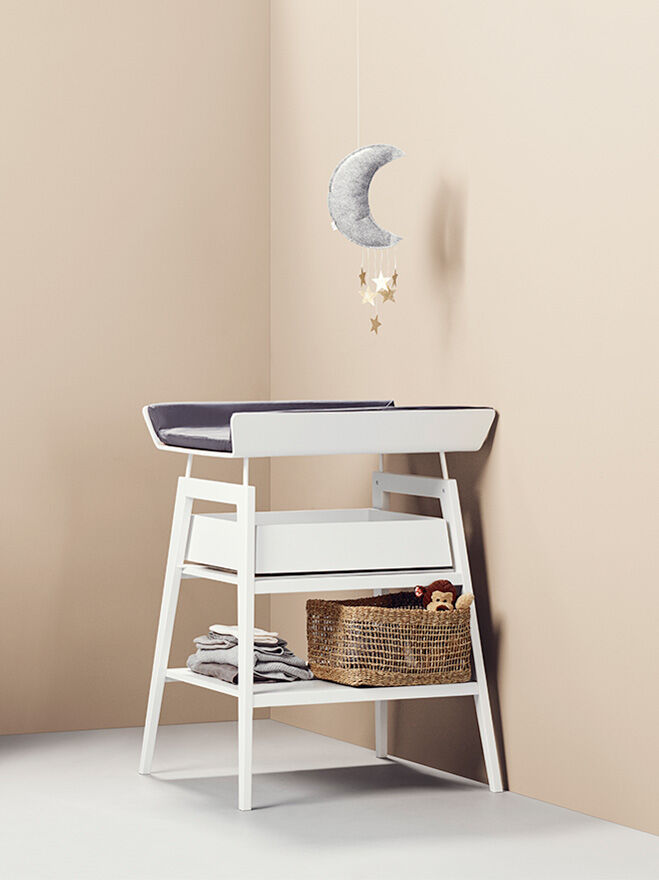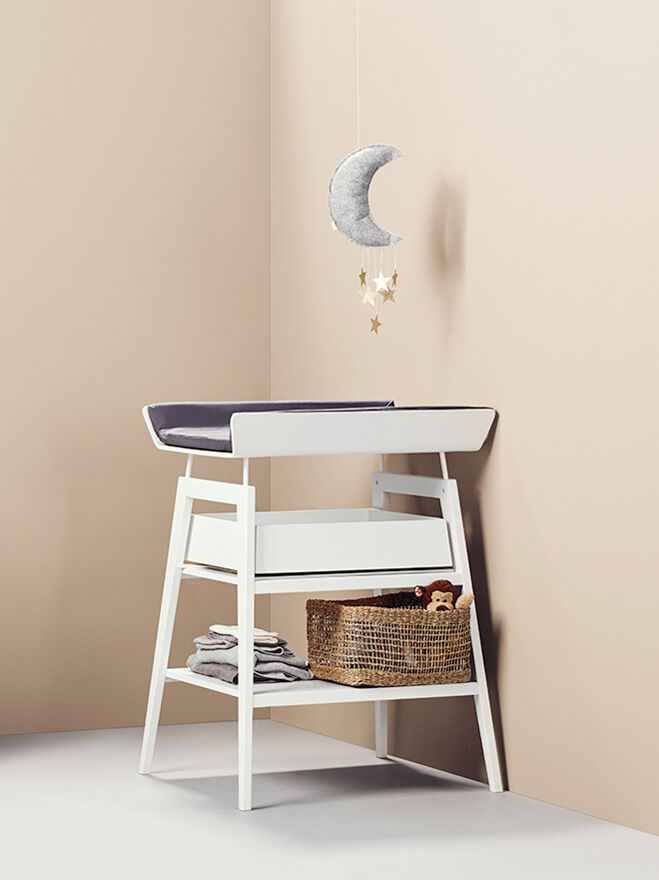 Featuring the same sophistication and quality as the Leander series, the Linea offers a little more urban chic. It has all the craftsmanship and attention to detail you would expect from the popular Danish brand. But, as the name suggests, the Linea range boasts strong clean lines and angles that give it a sophisticated minimalist edge.
Leander have put just as much care and thought into making this a functional, family-friendly change table as they have the sleek design.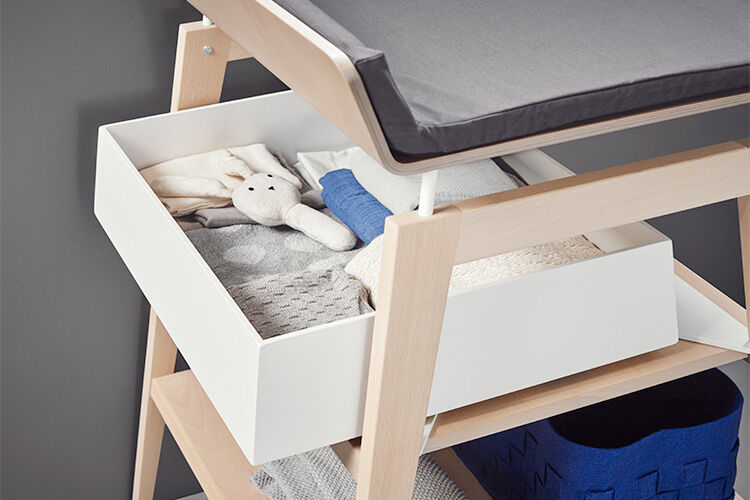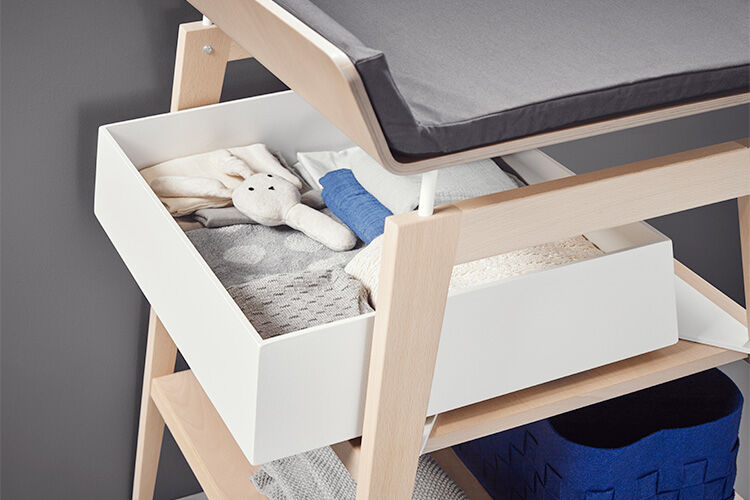 Two height settings mean it can be adjusted to suit the best position for you – a gift for your back. And the two shelves underneath are in easy reach, offering plenty of storage space for all the bits and bobs you'll need to keep your bub's bot clean.
If you're short on space, it also has a small footprint, neatly tucking into the cosiest of corners. Although it's so lovely to look at, you'll want it out on display.
The Linea is more than just a change table, it's a statement piece.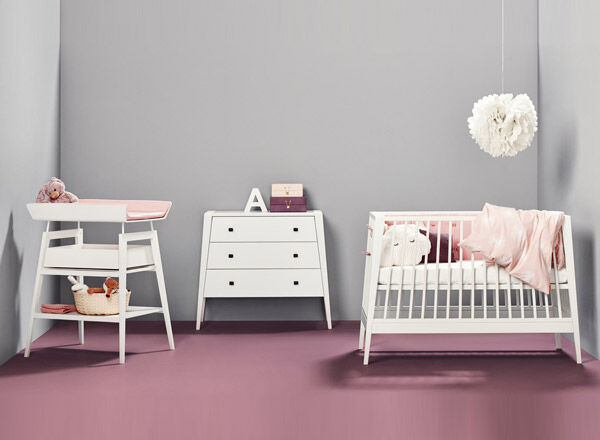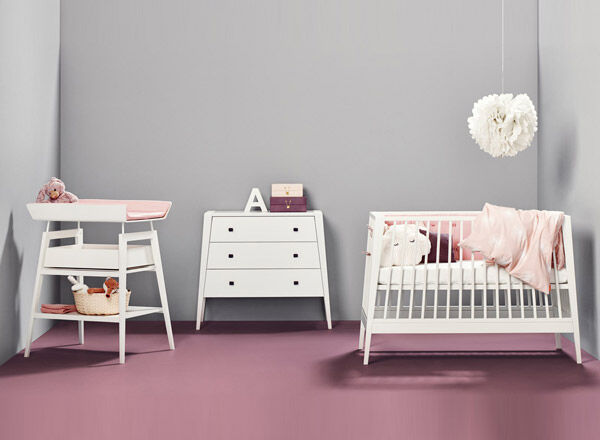 For your bub's comfort, the table comes with a mat shaped to fit. Additional fabric covers with a handy waterproof lining are available in dark grey, misty blue and soft pink, so you can style it to suit your nursery. They feature a zip for easy removal, are happy in a warm wash and can even be tumble dried. Winning!
A matching cot and dresser are also available in the Linea by Leader range.
The Linea by Leander change table is available from Danish by Design ($599.95).
This post is sponsored.