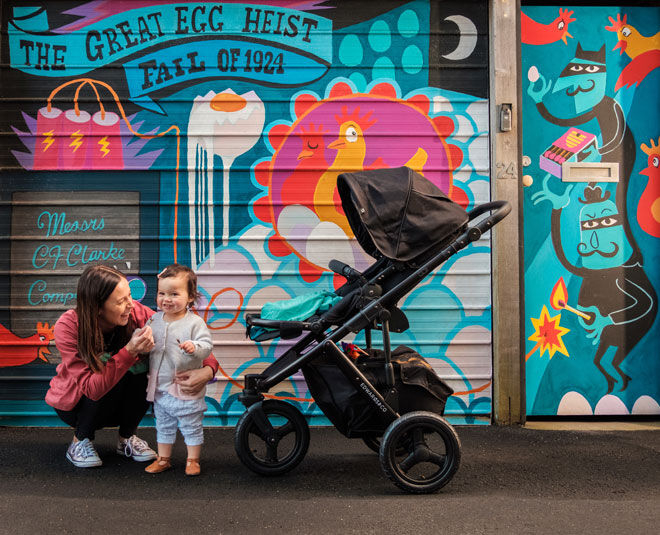 Walk a mile in a mum's shoes and you'll know that this parenting gig is hard work. So make life easier on yourself with the compact, lightweight and easy-to-push oscar g3 buggy by Edwards & Co.
The oscar g3 is the new three-wheel stroller designed especially for walking – over any terrain. So if you're a city slicker pounding the pavements or the country life brings you out regularly along dirt roads, then this is the pram for you.
Adjustable, reversible, smooth …
The reclining main seat can be changed from parent facing or forward facing with a click, ensuring your little one enjoys the ride at any age.
The ease of the one-click continues when it's time to fold up, with one motion packing the stroller to a small 83cm wide – and still leaving room in the average hatchback.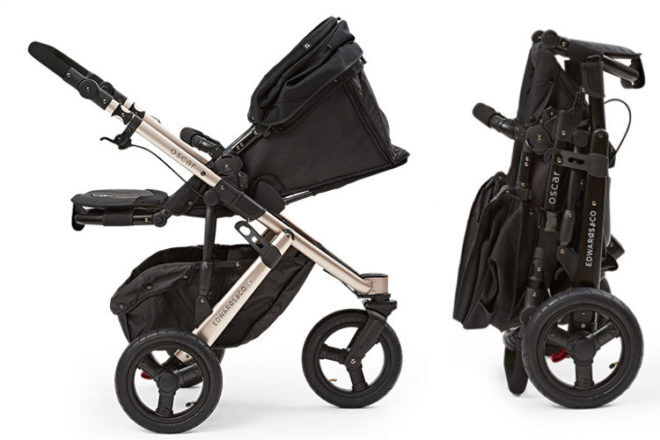 Little luxuries like the durable leatherette handlebar and bumper, ventilated seat, 'thong-friendly' cycle brake and option of a rose gold frame makes this one slick baby mover indeed.
The oscar g3 is available from Edwards & Co Baby ($795).
This post is sponsored.