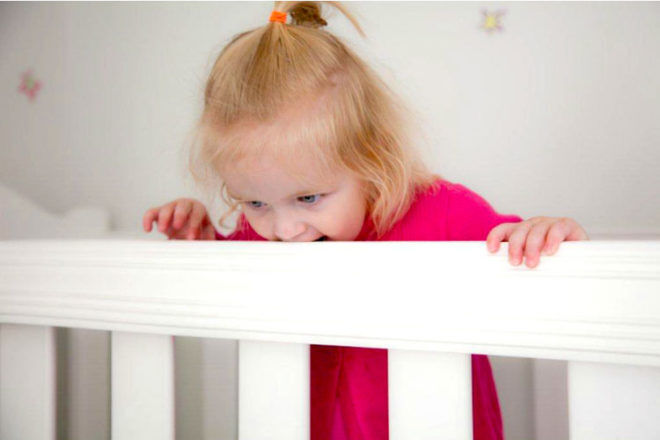 Rumble rumble rumble. What's that noise? Termites? Nope, its the sound of your toddler devouring the nursery furniture.
Teething can be a trying time, made even more difficult by worrying about your precious one's teeth munching away on her cot. The Munch Original Cot Teething Rail will not only stop your little one from ingesting their sleep space but it protects their tiny new teeth too.
Available online from Amazon ($59.95).