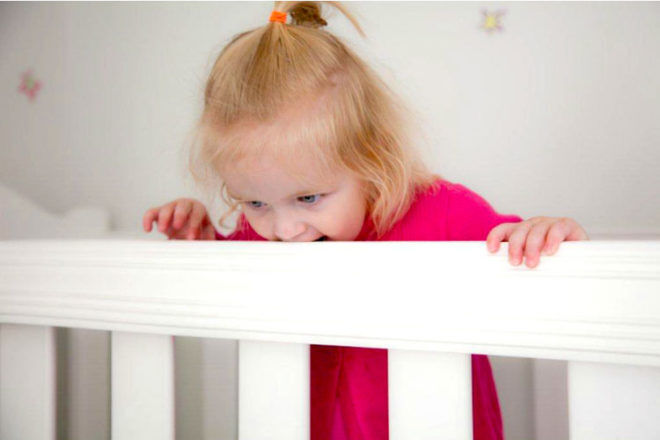 Rumble rumble rumble. What's that noise? Termites? Nope, its the sound of your toddler devouring the furniture!
Teething can be a trying time, made even more difficult by worrying about your precious one's teeth munching away on her cot. The funky Munch Original Cot Teething Rail ($59) will not only stop your little one from ingesting her sleep space, it will also add a nice splash of colour to a plain cot.
Available from Boori($59).