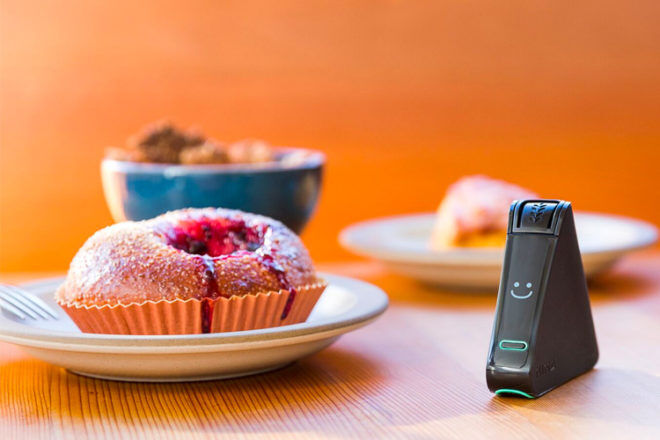 Having a gluten-sensitive family member means putting faith in anyone preparing your meals. A new, pocket-sized machine that tests food in a matter of minutes is a genius way to check every mouthful.
The Nima is a game changer for families dealing with gluten intolerance. Just pop a piece of food in a capsule, insert it into the machine and press the power button. It will tell you in just a couple of minutes if gluten has been found in the meal.
A gluten game changer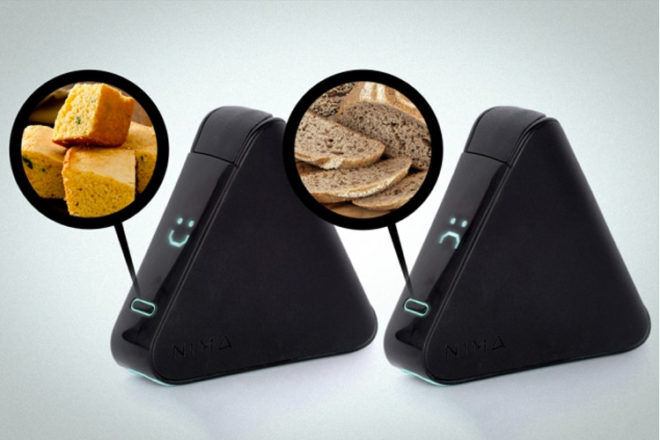 For some, gluten intolerance means an uncomfortable belly and being constantly tired. For others, it means dealing with effects of coeliac disease, so knowing exactly what's in every meal is super important.
The Nima promises to detect gluten in food using chemistry. The device will show a smile emoticon if the food sample has less than 20 parts per million of gluten. If gluten is found in the food, it will show a wheat symbol. A new capsule has to be used for each new food, and there's a subscription system available so capsules are sent out regularly.


The Nima goes a step further, thanks to its app. It's able to track results, and even show local restaurants that have gluten-free options. It also gives the eateries a score, based on other people's Nima tests at the restaurant. Clever!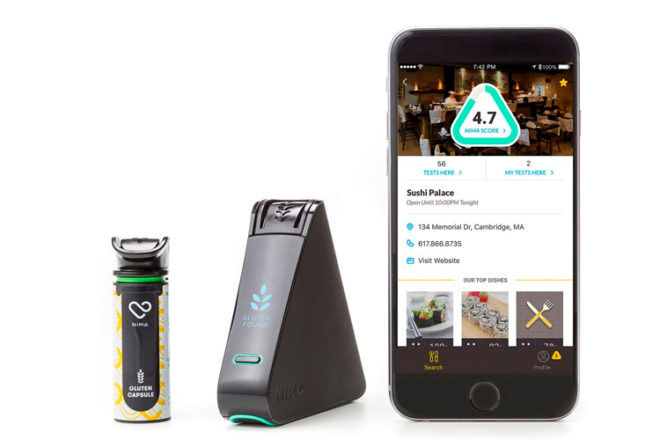 If you're keen to get your hands on a Nima (US$279) you'll have to find a reshipper to get it to Australia. The subscription service for capsules starts at US$60.
The makers of Nima are also working on making similar devices that can test for peanuts and milk, we'll be sure to let you know if it happens. In the meantime read our Q&A: If I have a peanut allergy will my baby have one too?