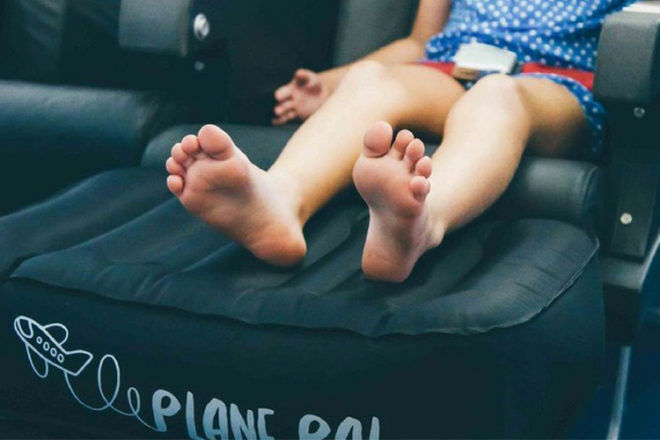 Up in the clouds, it's a whole new world for little eyes. Flying with kiddos is excitement overload mixed with chilling out and admiring the view. Yep, kids can actually chill out on a plane!
The nifty Plane Pal inflatable bed lets kids stretch out and even sleep in comfort while flying (no they don't make an adult version!). It's an inflatable cushion that sits in the space between your child's seat and the seat in front of them. In just a couple of minutes, they have a plane bed ready for stretching little legs.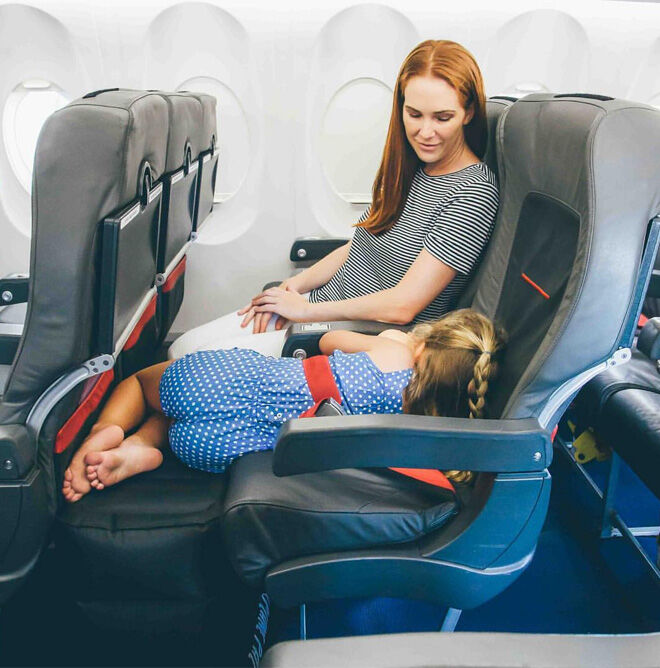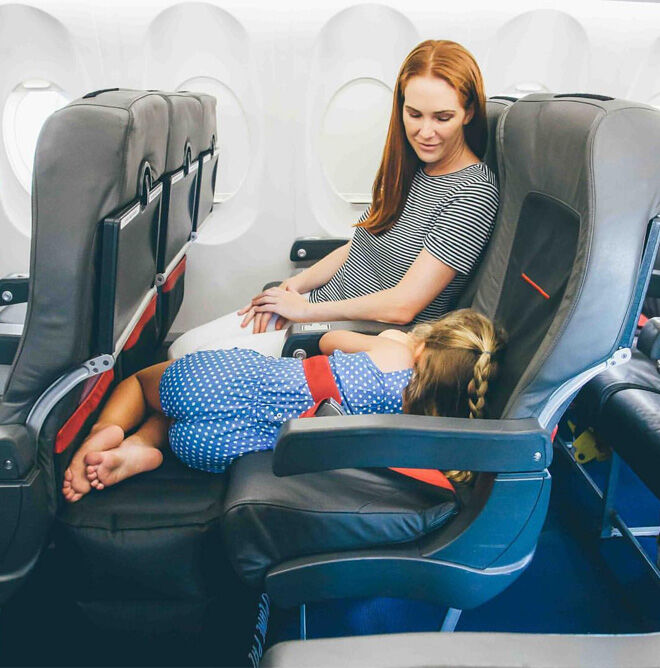 It's light and compact so it's easy to tote along onto the aircraft. Just use the pump to inflate it after takeoff and get those little legs out! It's also brilliant for travelling on trains and buses – it's pretty much a must-have travel companion.
Take a look at how it works:
The beauty of the Plane Pal is, you can change it up depending on where on the plane you're sitting. On a budget airline which is usually pretty squishy, the Plane Pal is used upside-down. If you have a little more space, pop it the right way up.
If you're lucky enough to snare the bulkhead or bassinet row, use it the right way up and turn it lengthways.


Plane Pal is available direct from Plane Pal with a pump ($79.95) or without ($69.95).
This post is sponsored.