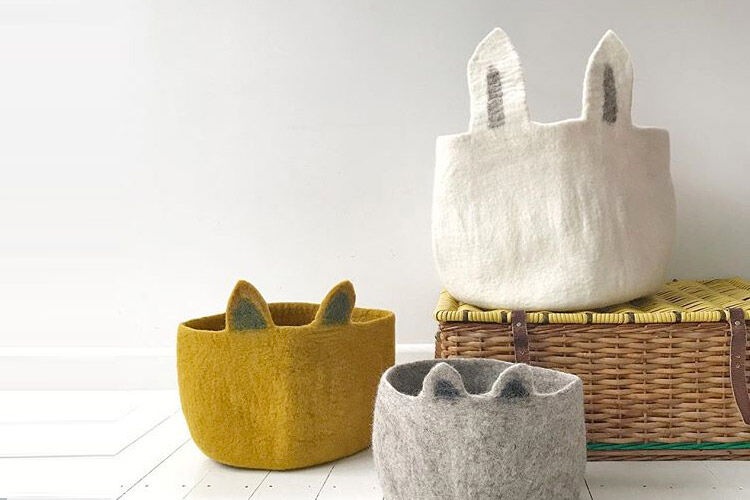 Adding a touch of whimsy to bub's nursery can be as easy as finding a hero piece of decor with spunk. Bring bub's room to life with a quirky basket, bin or bag which does double duty as handy storage.
From soft canvas bunny bags to carefully crafted, character-filled baskets, nursery storage with a twist is so much fun. We've hunted down the sweetest small storage as well as big, beefy bins with teeth to keep the nursery clutter-free.
Here are 12 quirky nursery storage ideas to get keep the toys off the floor.
Shark bins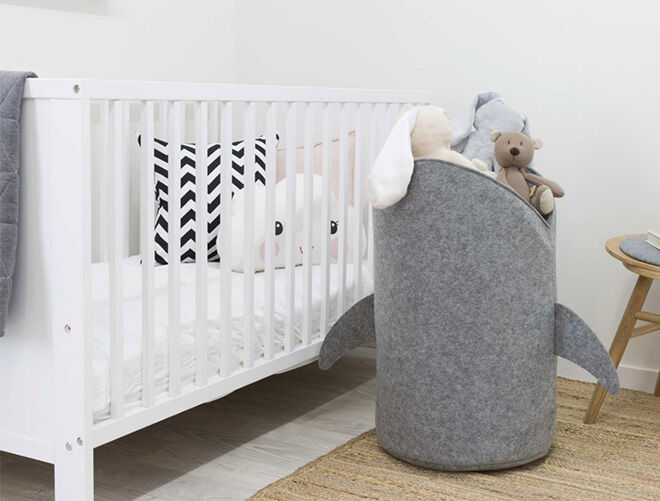 Nautical-themed nurseries are crying out for some friendly shark bins. Elliot Shark Bins (from $29.95) keep their form beautifully so if you're game stuff them full, just watch those teeth!
Canvas bunny bag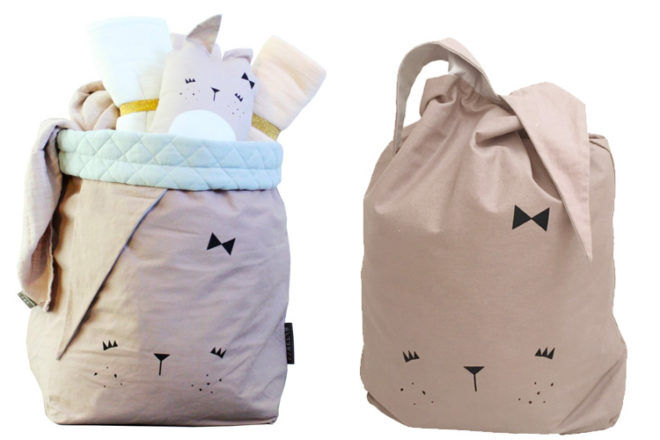 So sweet it almost gives us a toothache, the Fabelab Canvas Storage Bag ($89.95) is also able to be turned inside out for a more minimalist look.
Fishy basket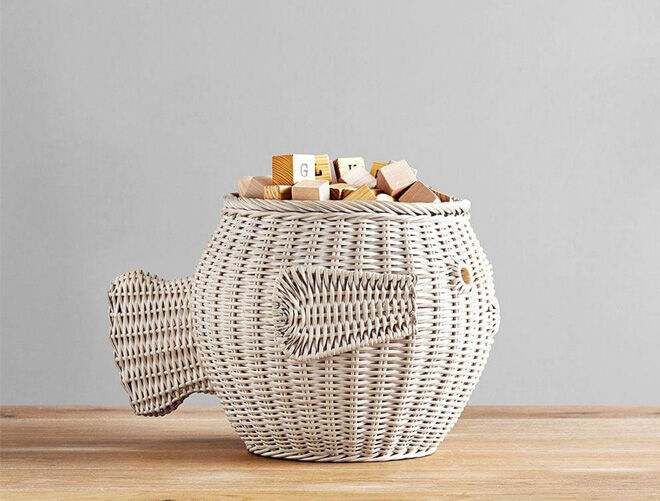 Tame blocks, cars and keepsakes with the Fish-Shaped Storage Basket ($129).
Animals hampers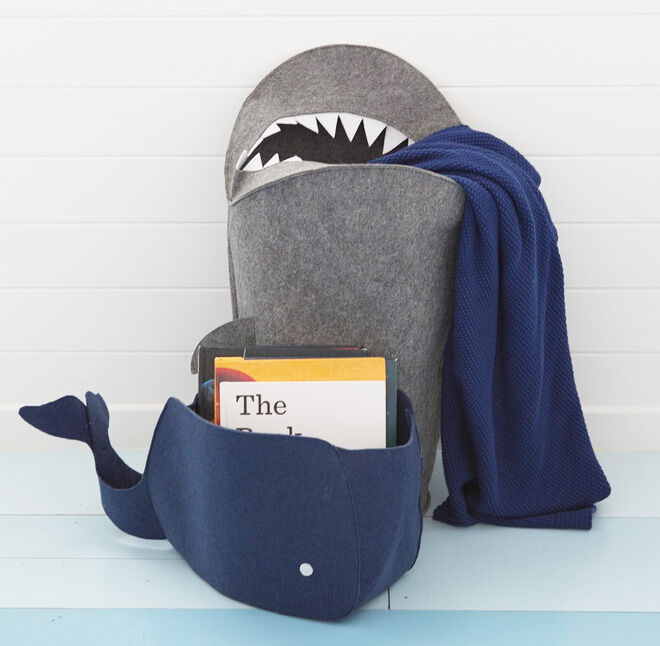 We're crushing hard on the most adorable Animal Hampers ($29.95 each). One for blankets or dirty clothes and another for books and bobs.
Felt storage basket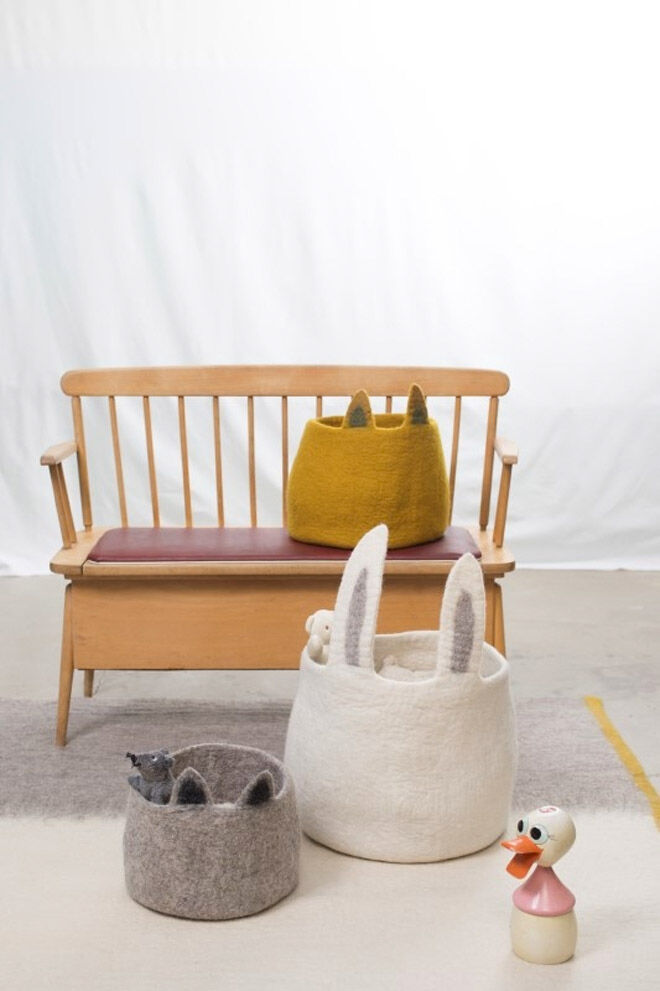 Soft yet strong, the Muskhane Kids Felt Storage Basket ($125) is a statement piece that's more than just a pretty face.
Basket bag

Storage on the go is a cinch with a Minichari Bag ($55). Hang it on a wall low enough for little hands to reach, then take their favourite treasures on the road.
Shark basket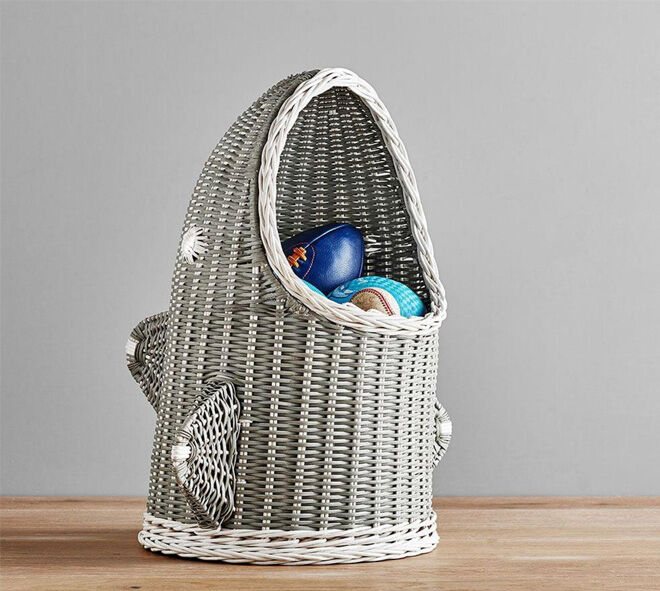 Just when you thought it was safe to leave toys on the floor. The Shark Basket ($149) has a heap of storage in his belly, so is useful well beyond nursery days.
Fabric storage basket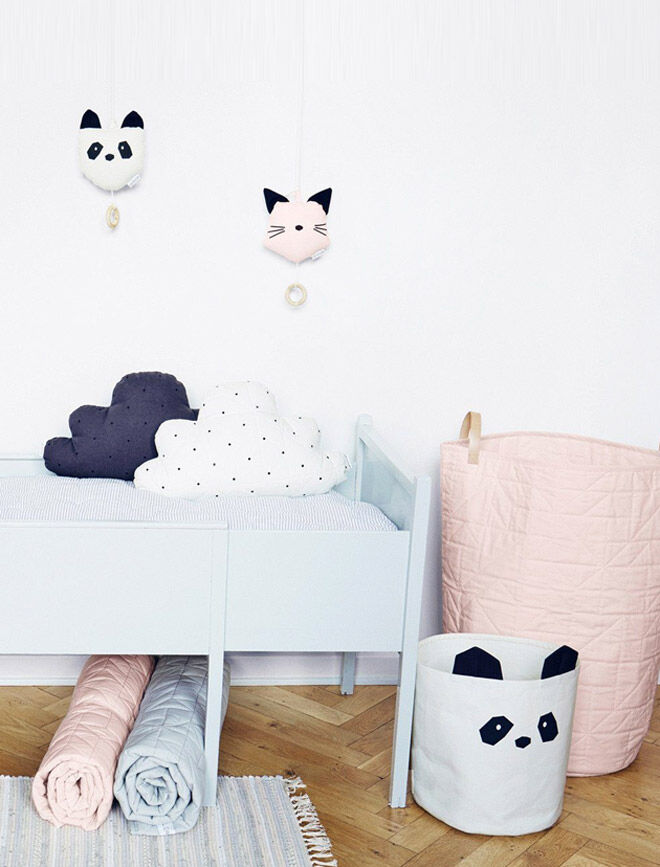 Naaw – who could resist that face? The Liewood Fabric Storage Basket ($89) makes toy clean up a pleasure. It also comes in a panda version.
Laundry hampers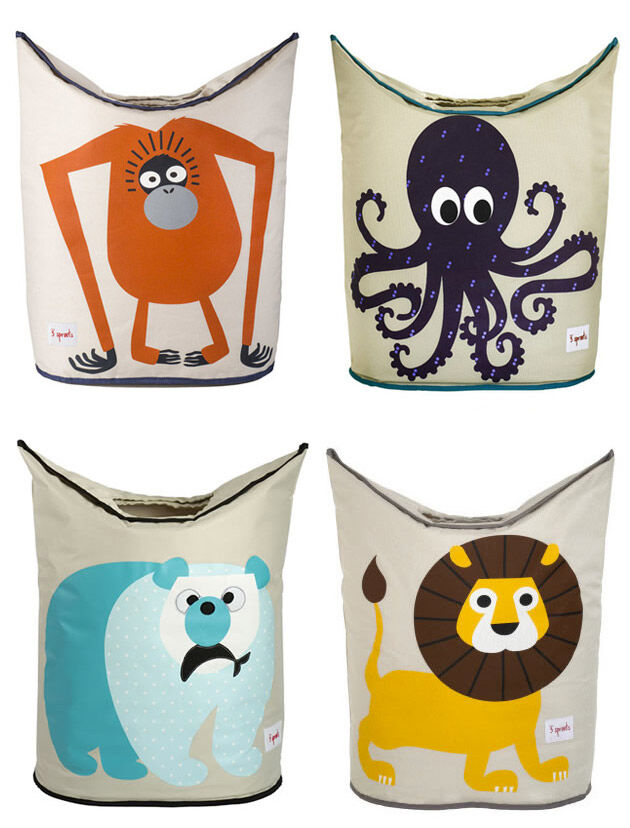 The 3 Sprouts Laundry Hampers ($39.95) are destined to stand last the test of time – toy storage in the early days and dirty clothing catchers later on.
Felt storage bin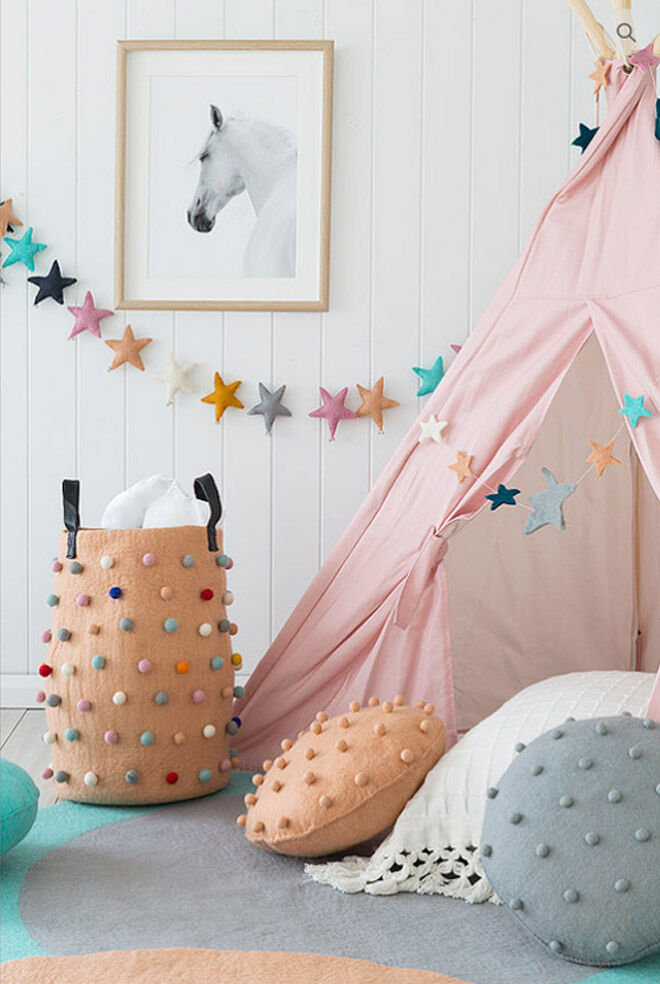 Pom pom goodness has storage all wrapped up with the Jester Felt Storage Bin ($129).
Toy storage sack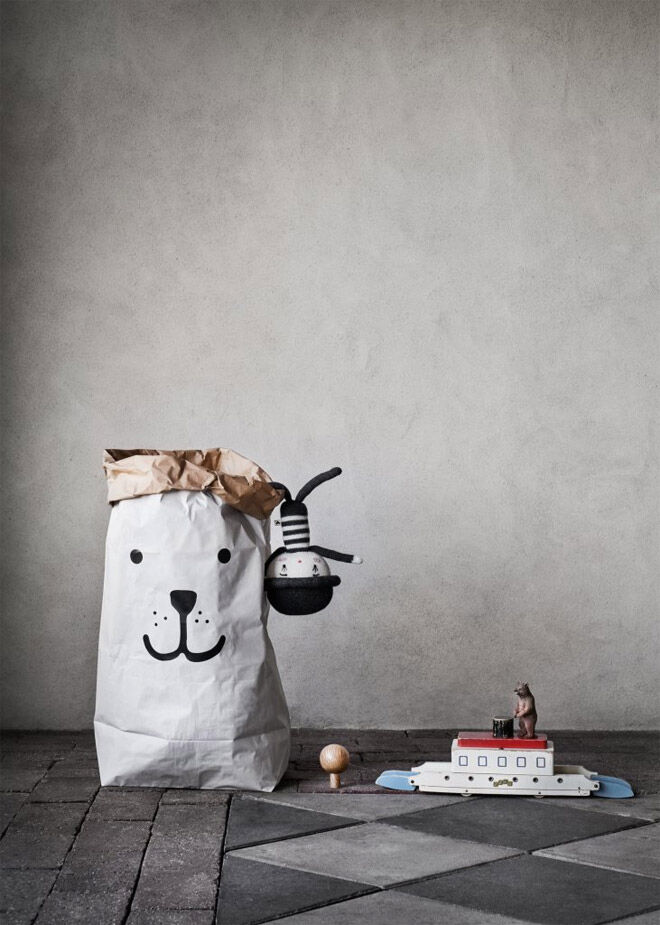 A paper bag, yes, but with all the strength of canvas or felt. The Tellkiddo Paper Toy Storage Sack ($27) is Scandi style with a whimsical edge.
Whale basket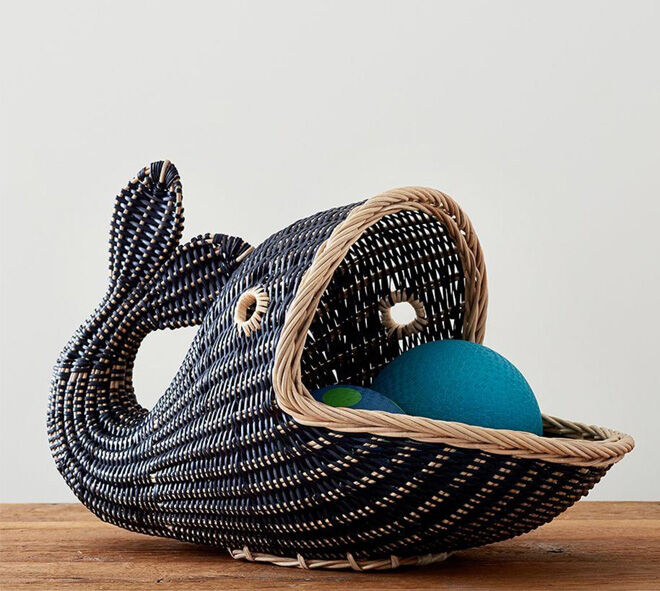 The only thing this whale wants to swallow are the things you keep tripping over. Perfect for a sea-themed nursery the Whale Basket ($129) is hungry for a tidy room!
Keen to keep the mess contained? Take a look at these 11 dresser change tables with oodles of storage.