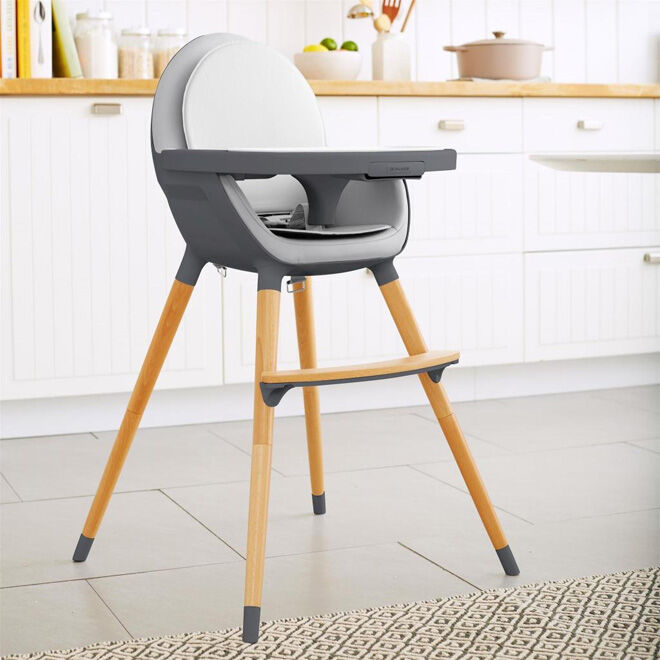 Parents with Skip Hop Tuo Convertible High Chairs are urged to check the date code, amid a nation-wide recall. There are concerns the legs could detach on some models. The recall involves high chairs with a limited series of date codes, sold between December 2016 and September 2017.
In a Facebook post, Skip Hop said, "As part of our consumer review process, we recently identified a potential safety issue with a production series of the Tuo Convertible High Chair. This series can pose a fall risk if the leg or legs become detached from the seat. Skip Hop is conducting a voluntary recall of these goods, sold in the US, Canada, Australia and Mexico. We encourage consumers with affected product to immediately stop using the product until they receive their free replacement high chair."
Identification: Skip Hop Tuo Convertible High Chair with date codes: HH10/2016, HH11/2016, HH3/2017 and HH4/2017
Defect: The leg or legs could detach from the seat of the highchair.
Hazard: This could cause a potential fall risk.
What to do: Stop using the high chair immediately. The product will be replaced immediately once a photograph of the date codes has been sent for verification.
Where and when was the product sold: David Jones stores Australia-wide between 1 December 2016 – 30 September 2017.
Contact details: Consumers can contact June Gray on 0427 729 540 or by email.
Never miss an urgent safety recall, subscribe to our weekly newsletter here.