The rocking motion in a mum's tum soothes babes before they're born. So it's only natural that a newborn will be lulled to sleep swinging in a cradle without fuss.
A thing of beauty, the Leander Cradle suspends from the ceiling for elegant nursery slumber or from a tripod for portable napping. Baby birds are rocked in their little nest that's able to sway in every direction.
The genius of the Leander Cradle is in its simplicity.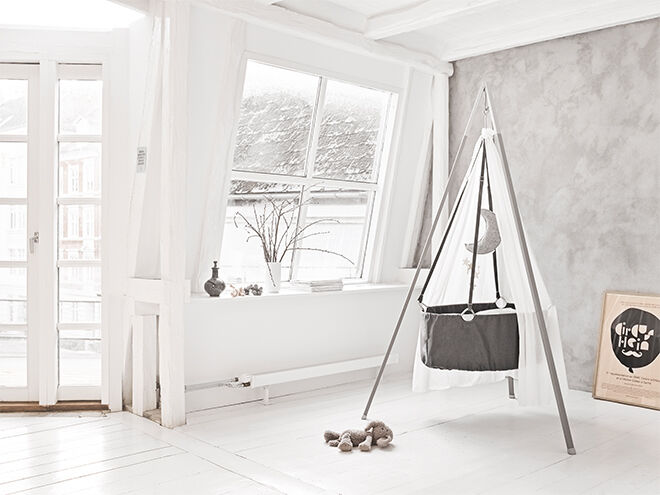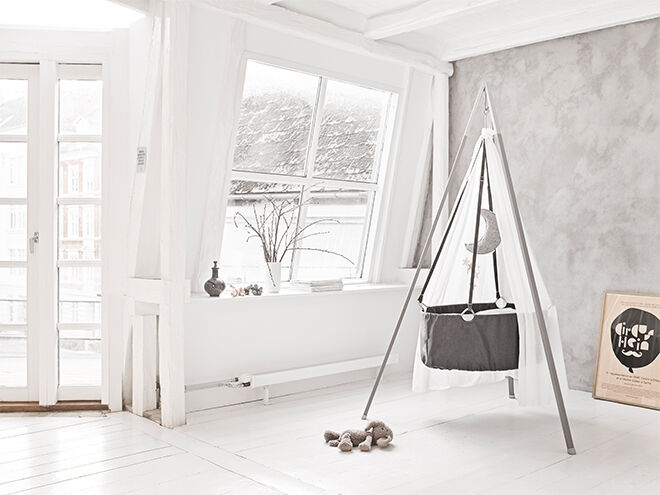 A stirring baby causes the oval cradle to begin swaying – and it may just be enough to soothe and self-settle for another sleep cycle. Newborns love to be in the safe confines of a snuggly cuddle, which is exactly what the cradle provides.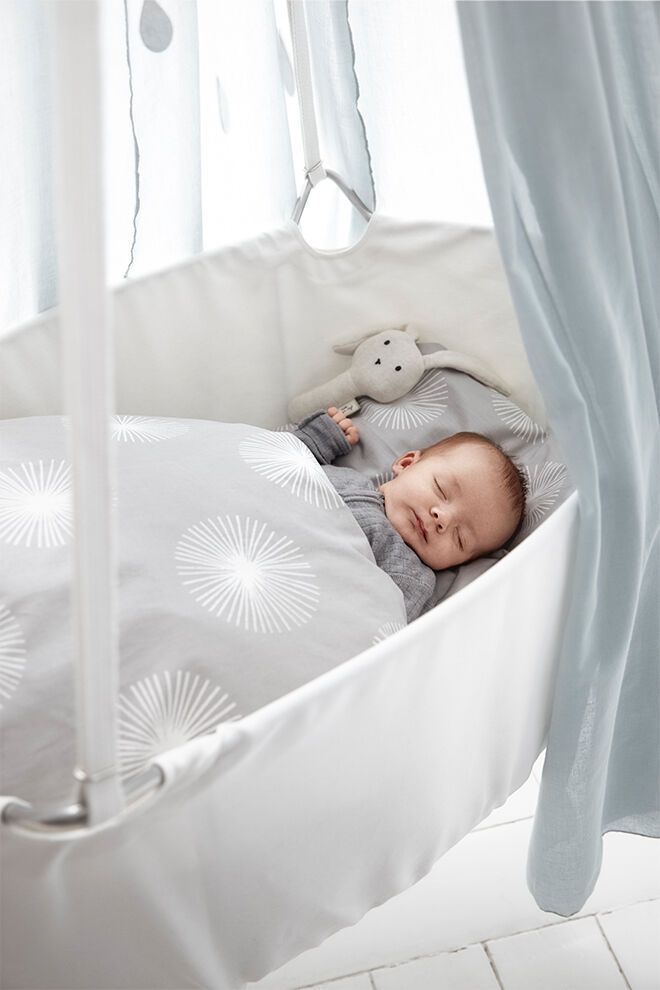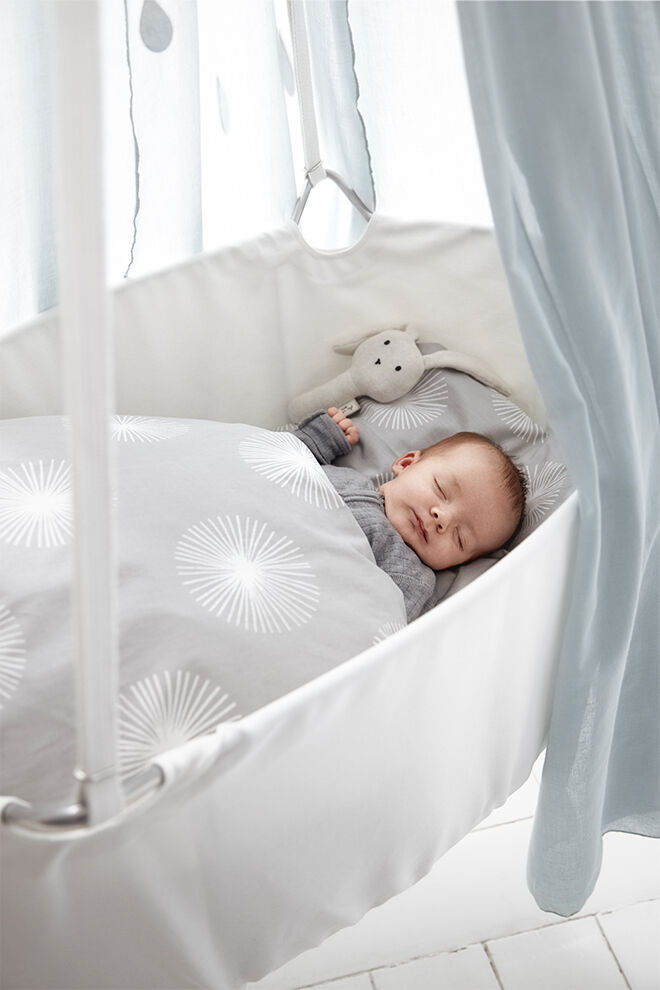 The beautifully-crafted sleep space is made from cotton and folds down for easy storage. The cradle is machine washable and comes with a superior-quality breathable mattress and comes with ceiling straps and a ceiling hook so it can literally become the centre of the nursery.
A timeless classic with a modern twist, the Leander Cradle gives baby a gently hug, while rocking them to sleep.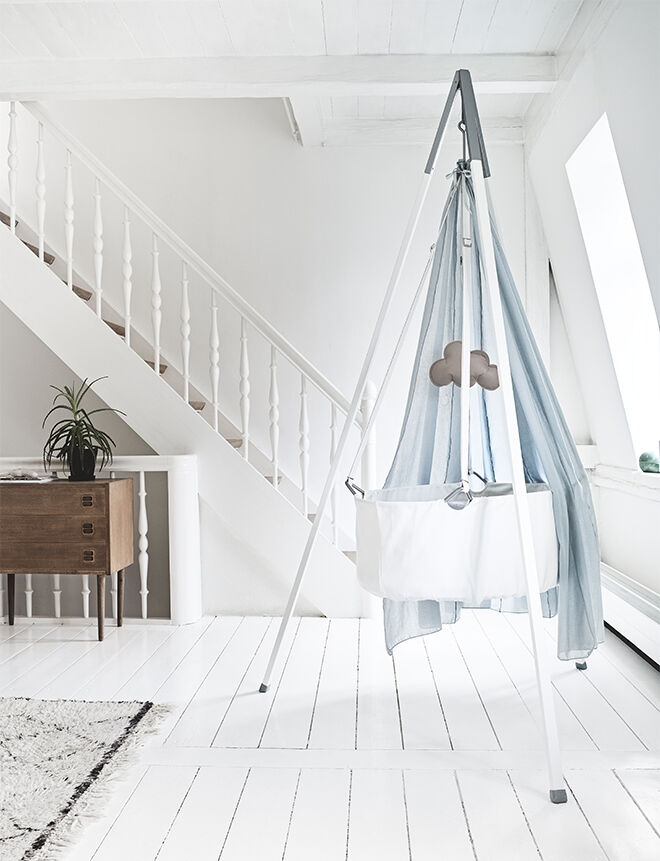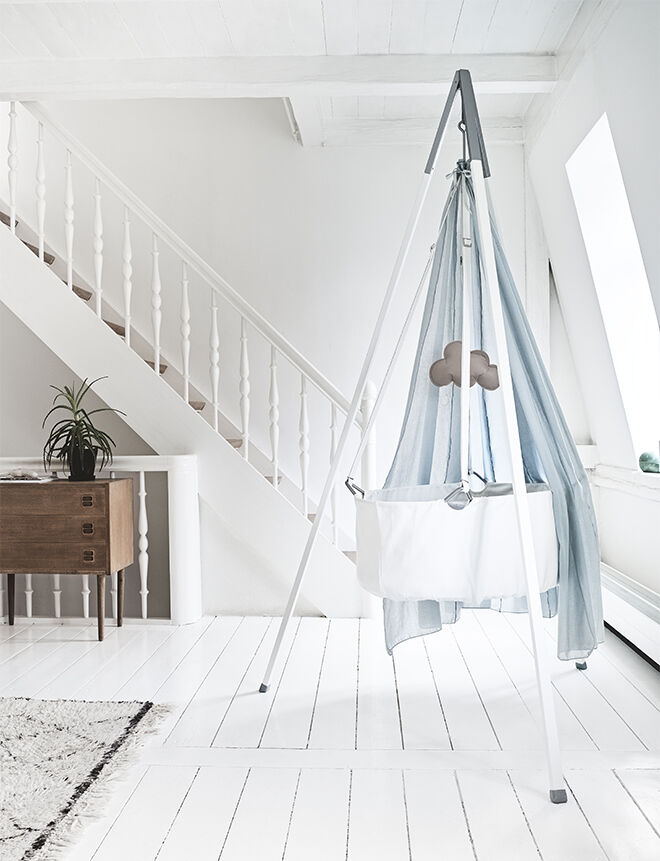 And the cradle is so swoon-worthy, it's been designed to be used throughout the home. The tripod adds a sense of presence to any room – a true throne for a little prince or princess. Throw on the Leander Cradle Canopy for soft filtered light and to hide anything stimulating in the room.
It's a seamless continuation of womb-time relaxation, the ideal sleep zone for the fourth trimester.
The Leander Cradle is available from Danish by Design ($379.95).
This post is sponsored.