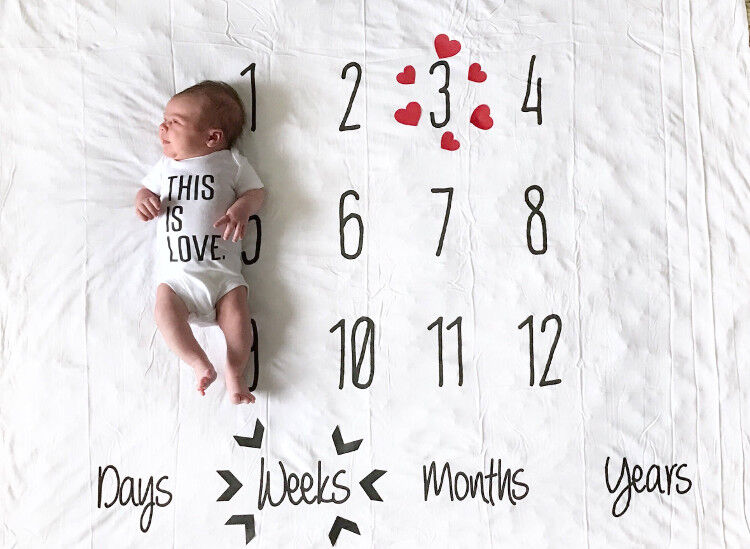 We've all seen milestone cards, so be the envy of your mother's group with a so-hot-right-now milestone blanket.
Mark out your baby's age on the blanket and play mamarazzi with the camera and start snapping. Before you can say 'coochicoo', you'll have a treasured photograph of a moment in time and a dated record of how fast they grow. The cotton knit is comfortable and soft for your little one, whether they are posing, sleeping or playing.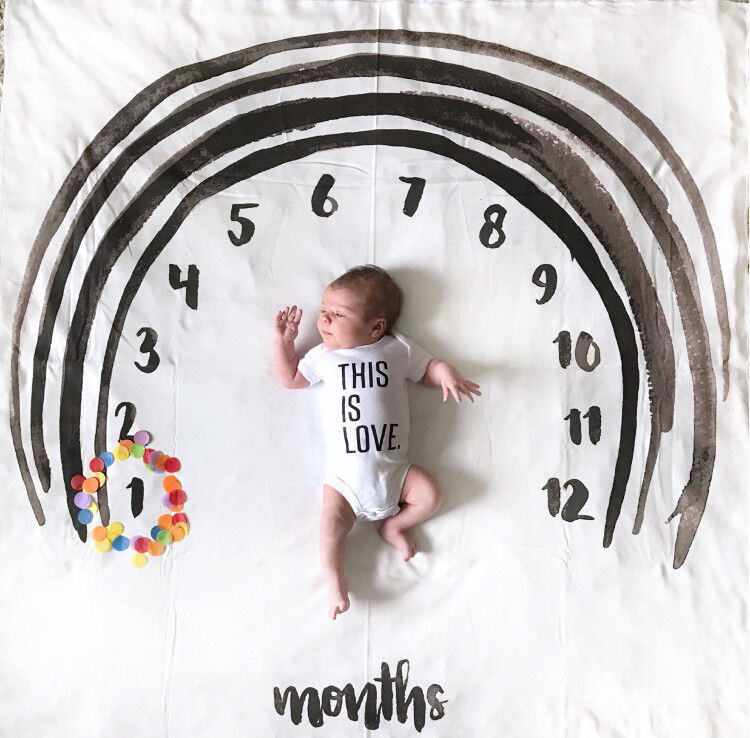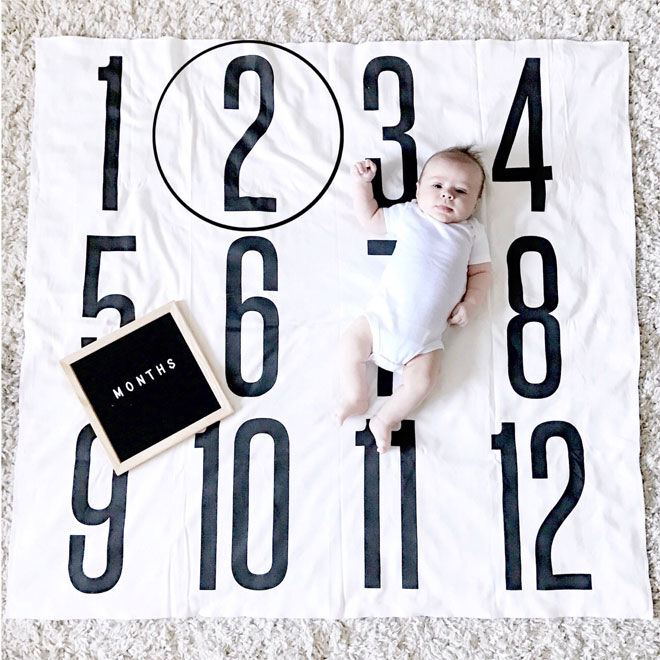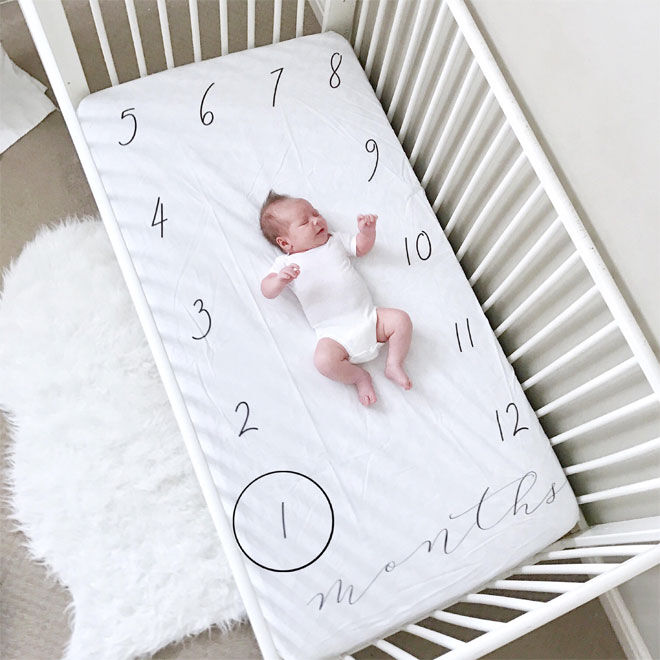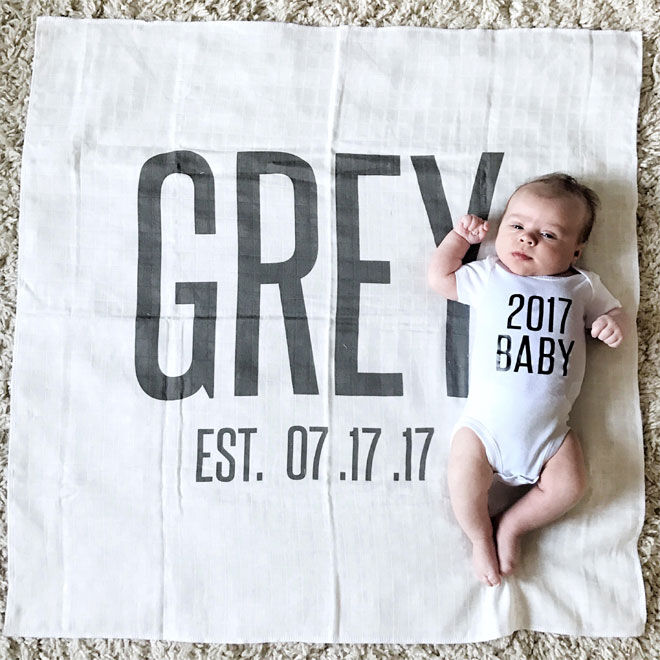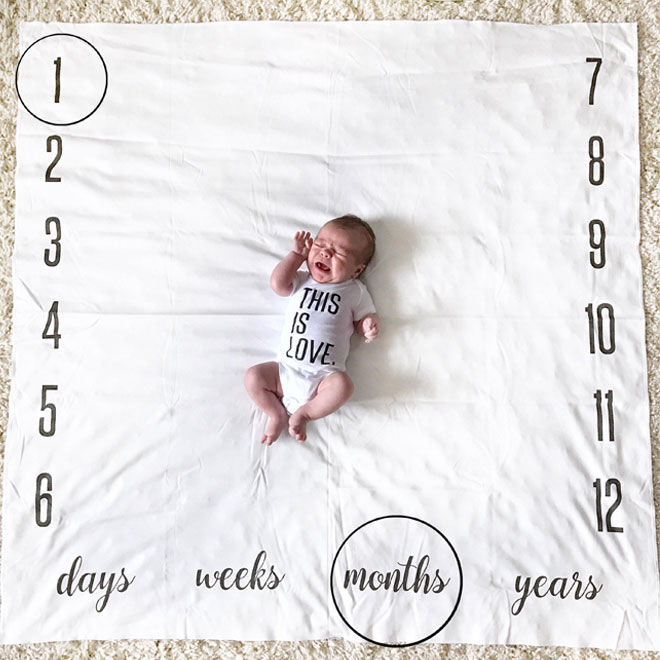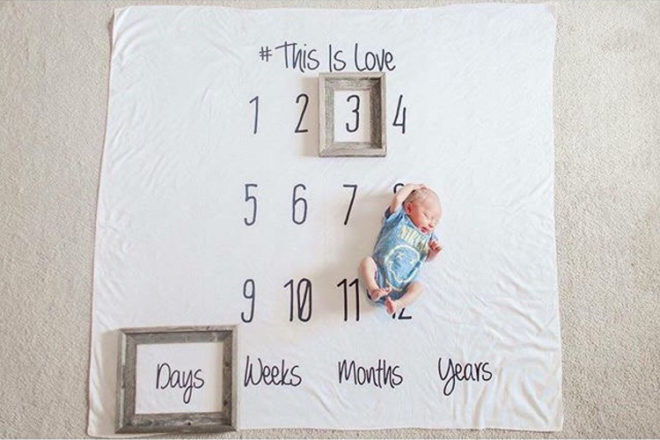 Available from Etsy seller Dotboxed (from $36).