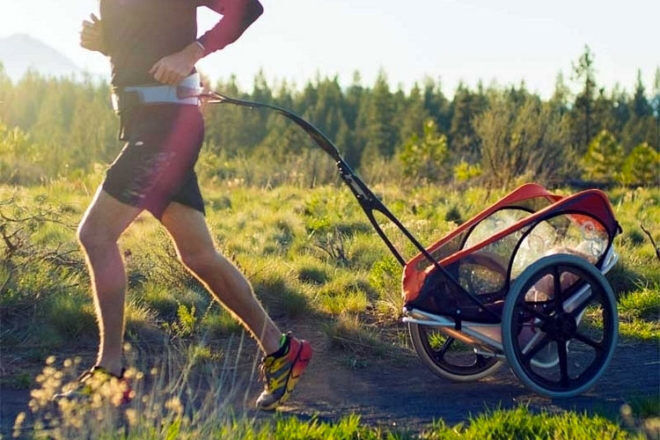 Running is like therapy for many mums, it restores balance and gives us a freedom only other runners know. And now bub is coming along for a running adventure too, thanks to a jogging pram with a difference.
The KidRunner keeps the runner's arms free for ultimate balance because the carriage is attached to the waist with a strap. Teeny athletes from six months up to four-years-old get toted while mum or dad jog along as usual.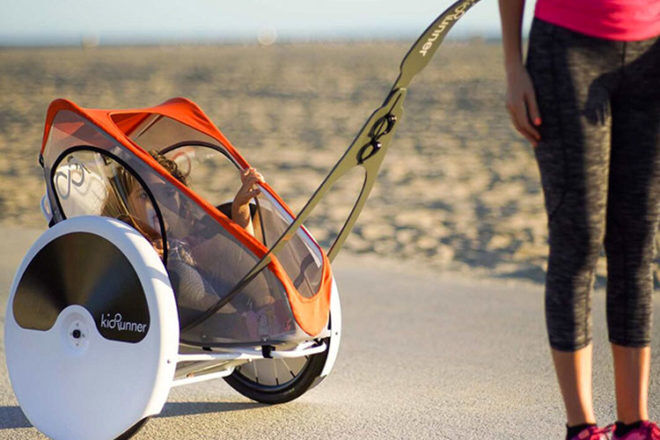 The Kidrunner is designed to give tots a smooth ride and runners very little resistance. The testing stage found that many bubs nodded off to sleep while riding in the carriage – two birds with one stone!
The carriage is ergonomically designed to work with the runner, not against. It weighs a bit less than 15kg, so it's pretty light when compared to running joggers. But the beauty of the KidRunner is the hands-free design. It means running just like you did before bub (albeit with a little weight resistance for extra training!).
It also handles beautifully off-road, so don't be afraid to tackle a little rough terrain on your jog.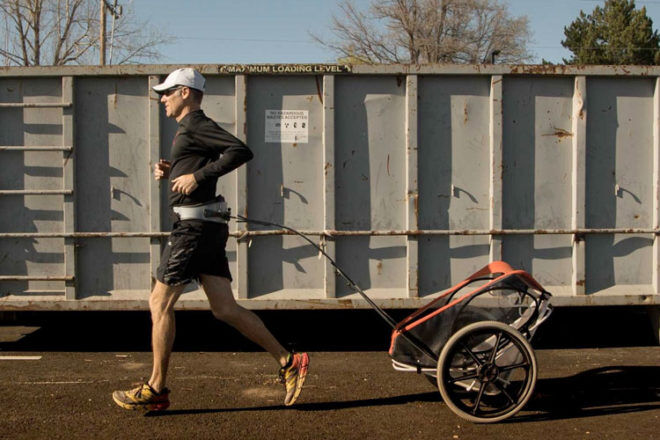 The Kidrunner (US$895) is available for pre-order, with delivery due in the US spring.