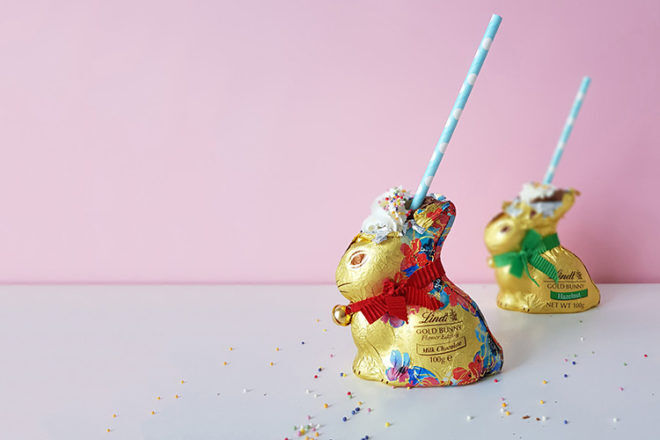 It's incredible to think that there's something even better than a chocolate Easter bunny, but we've managed to find it.
It's super indulgent and the kids will adore it – an Easter bunny milkshake! It's the work of mere moments and is the perfect chocolatey treat for Easter morning. It's also the perfect way to use up any leftover bunnies (does anyone ever have any left?!).
Enjoy!
Easter bunny milkshakes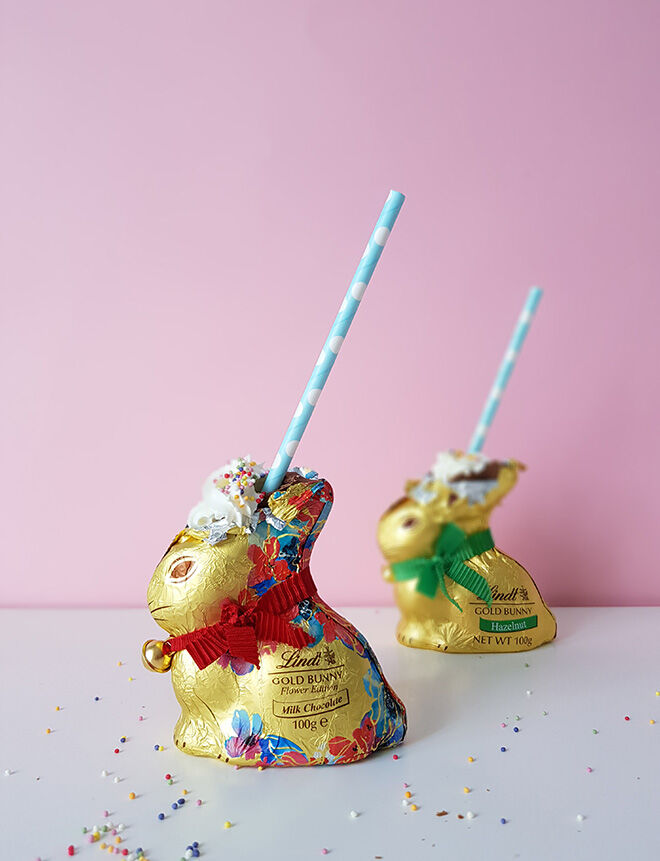 Gather your goodies and prepare to create an Insta-worthy Easter freak-shake.
What you need
Chocolate Easter bunnies
Knife
Milkshake
Whipped cream
Sprinkles
Straws
What to do
1. Cut a small corner off the top of the bunny's ear (or you can totally just nibble a hole in it). Leave the wrapper on so it doesn't melt when you're holding it and drinking the milk.
2. Make your milkshake (or cheat and use chocolate milk).
3.Pour the milkshake into the bunny.
4.Top with whipped cream and sprinkles and pop in a straw.
5. Drink and eat your way to chocolate heaven.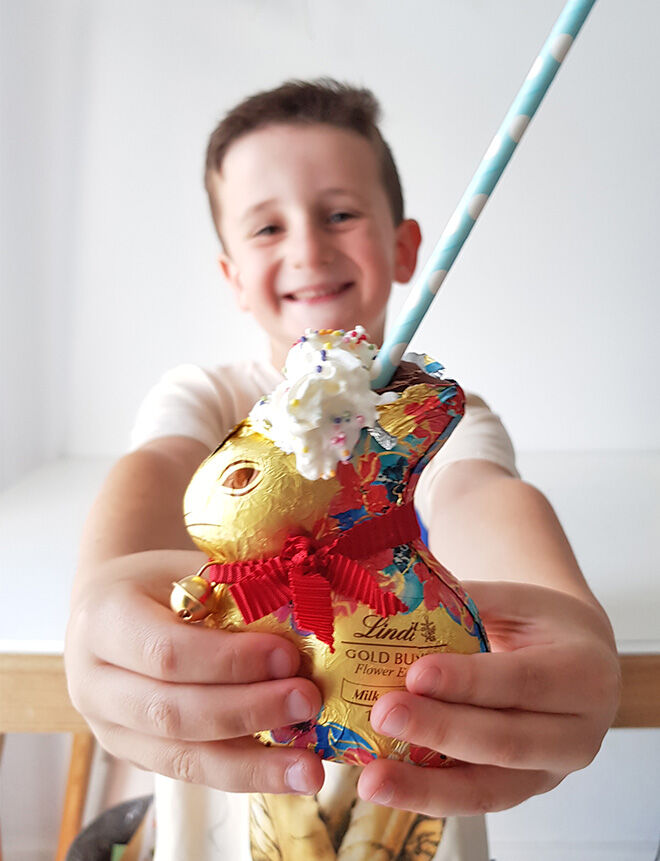 Want to make another cute Easter bunny treat? Hop on over to the Easter biscuit recipe that's almost too cute to eat.