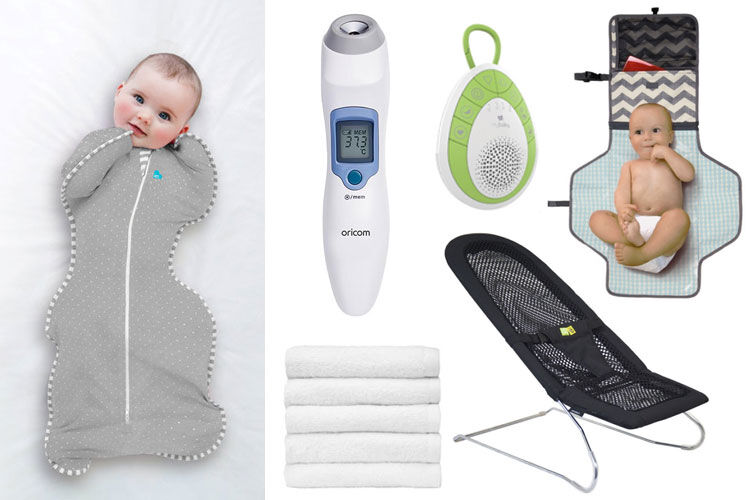 Baby showers are a wonderful and exciting event to celebrate the impending arrival of a bouncing baby boy, perfect princess or splendid surprise. But they are also a golden opportunity for nearest and dearest to prepare mum and spoil the new addition. And there are only so many onesies a bub can wear.
So lend a hand to a mum-to-be with these 12 practical gift ideas you know she will thank you for.
Grab and go nappy clutch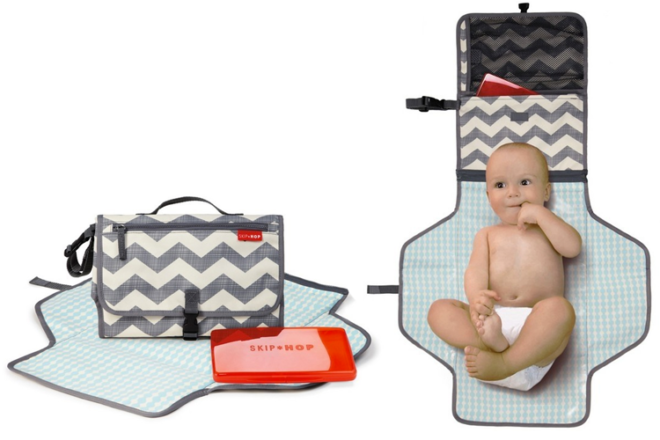 Not quite the clutch she would normally take out on a Saturday night but as a mum, being prepared is the new black. This stylish Skip Hop Pronto Mini Changer ($49.95) is the ultimate on-the-go nappy change station complete with large laminated changing surface that wipes clean in an instant and the innovative Pronto pillow to cushion bubba's head.
Portable white noise speaker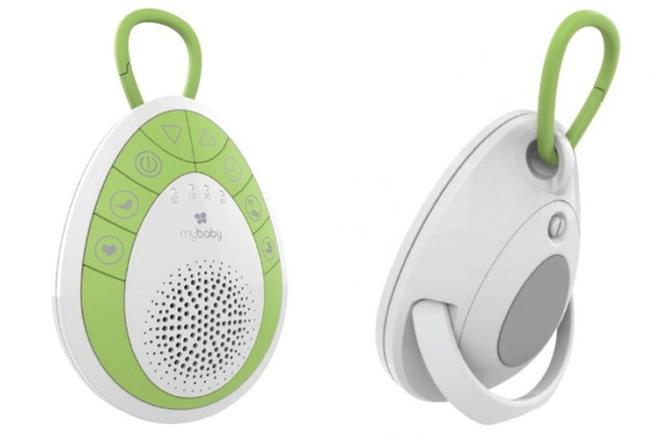 Anything you can provide a new mum to assist with baby's sleep is a winner. The Homedics SoundSpa On The Go ($22.95) is a portable speaker with natural and soothing tracks to calm their beloved in the pram or car or wherever needed.
Terry towelling cloths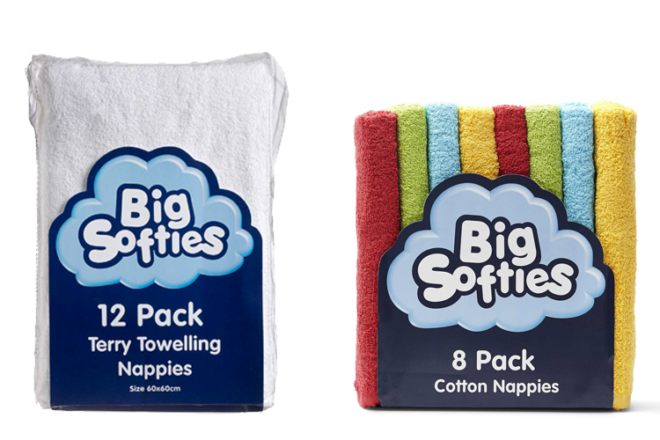 Many mum's will politely thank you while wondering why in the world you have gifted Big Softies Terry Towling Nappies (8 pack $34.99). But they will very quickly come to love and rely on these for all manner of spills and spews.
Reversible pram blankets
These reversible Little Haven Pram Blankets (from $34.95) are as soft as they are gorgeous with cotton and velour to keep bae warm and cosy.
Rattle socks  
New mums may be surprised to learn just how chilly baby's feet get. These Playette Novelty Rattle Toes ($12.99) knitted socks are as fun as they are functional with a playful toy providing entertainment and encouraging hand eye co-ordination.
A collection of pram toys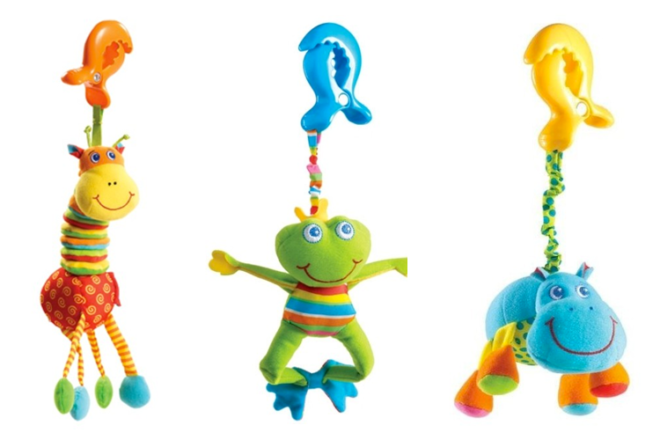 These brightly coloured Tiny Love Clip Toys (from $10.95) will entertain and delight while mumma gets out and about.
Scratch mittens
Short of wrapping their bub in bubble wrap, these Safety 1st No Scratch Mittens (2 pair for $9.95) will provide a mum-to-be with a practical alternative to protect that precious newborn skin from themselves.
Mesh bouncer
Many first-time mum's underestimates just how challenging it is doing things with a newborn that require two hands. Lend her a hand by gifting this Vee Bee Serenity Bouncer ($59.95). Lightweight and quickly assembled with a three-point harness for safety, the padded sides and soft mesh seat will keep baby nice and comfy.
Muslin Wraps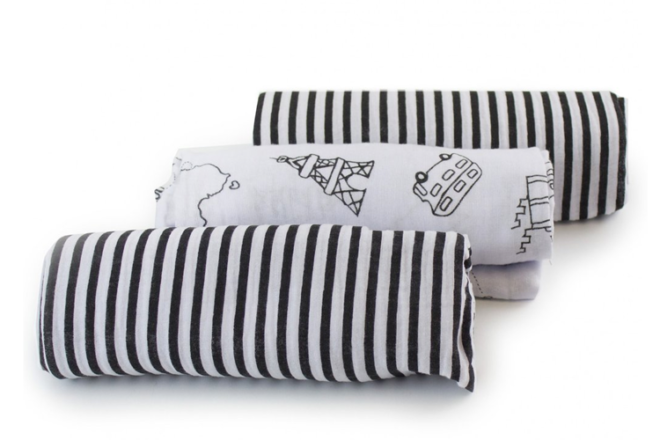 Too much of a good thing does not apply to muslin wraps. These versatile wraps have a million handy uses from swaddling to pram covers, light blankets to burp cloths. This gender-neutral Bubba Blue wraps ($39.95) collection is ideal for wrapping baby and will have them seeing sites of the world in their dreams.
Thermometer
Keeping bub still is challenging enough but when they aren't feeling well or are fussy it's the impossible task. That makes the Oricom Infrared Forehead Thermometer ($49.95) all the more useful for a new mum to safely and conveniently check their little one's temperature.
Love to dream newborn swaddle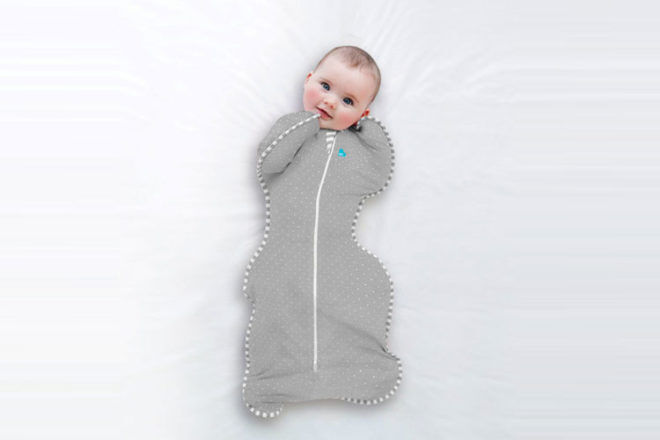 Hands up who loves sleep! As babies often use their hands to settle themselves, the Love to Dream Swaddle UP ($41.95) allows little cherubs to sleep with their hands up rather than pinned against their side. Genius! Plus with a nifty two-way zip, it is also a breeze to swaddle anytime day or night making it a first-time mums dream.
Grooming kit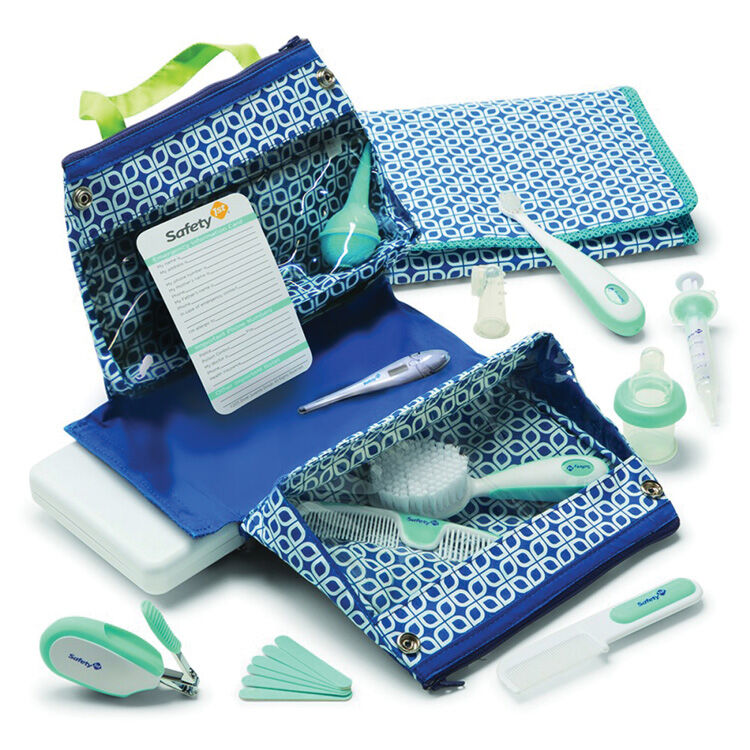 With all of the essentials for grooming and caring for littlies, this Safety 1st Welcome Baby Nursery Collection ($49.99) is a must have. Packed with items a FTM may not have even thought about, from a nasal aspirator to steady grip nail clippers, this kit will make mumma feel ultra prepared.