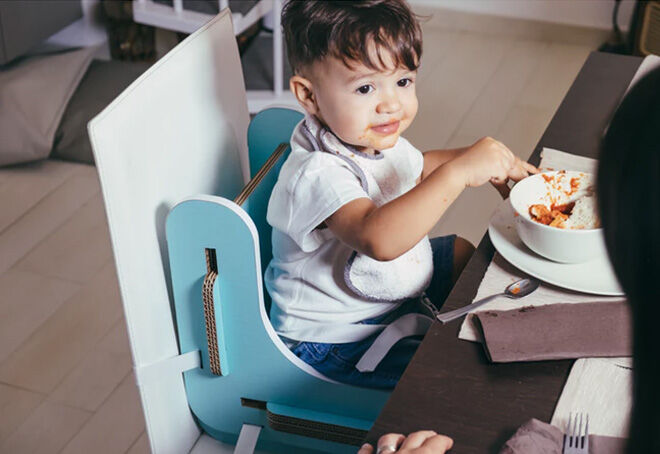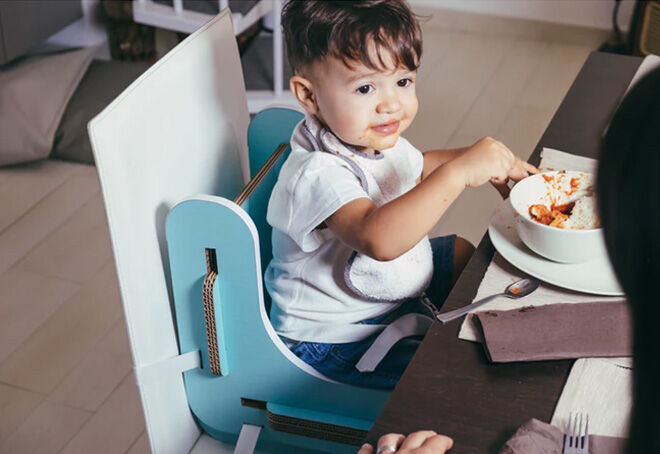 Get toddlers chowing down at the dinner table with ease with an eco-friendly, wipeable and super-easy to tote cardboard booster seat.
The RAILZOO is made from high-quality virgin fibre cardboard and gives tots the chance to sit at the table just like the grownups. Made for kiddos aged 12 months to three years, it means there's no need to ask for a highchair when out and about. And toddlers can have their very own 'big chair' at the family table.
Safe and easy to assemble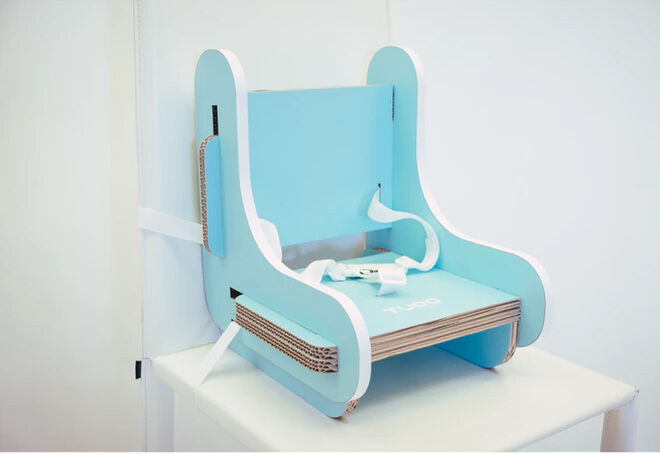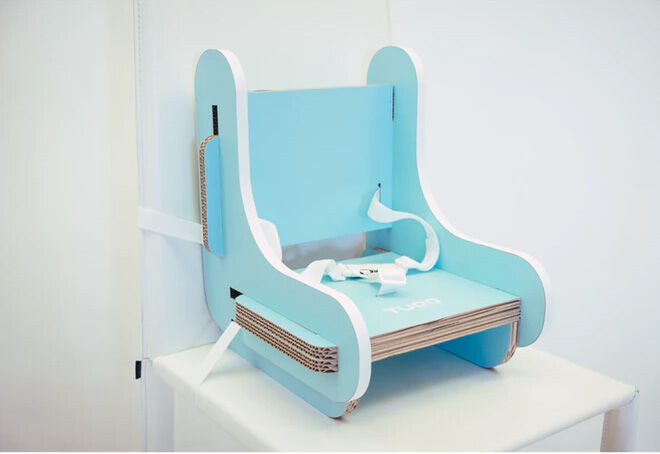 The Italian-made RAILZOO is designed to slot together in a few minutes and has a belts and buckles that keep the chair and toddler securely in place.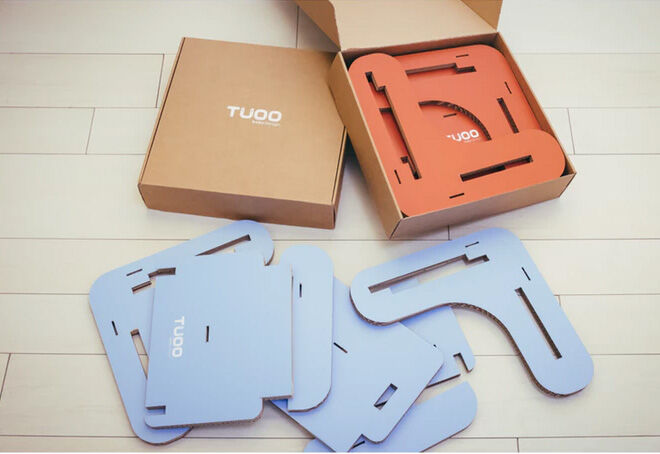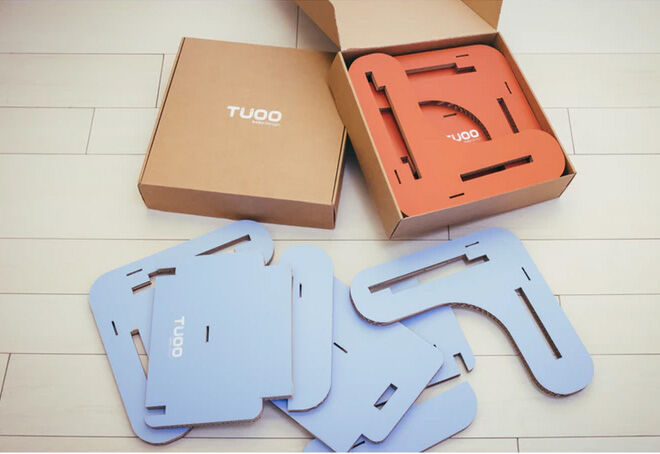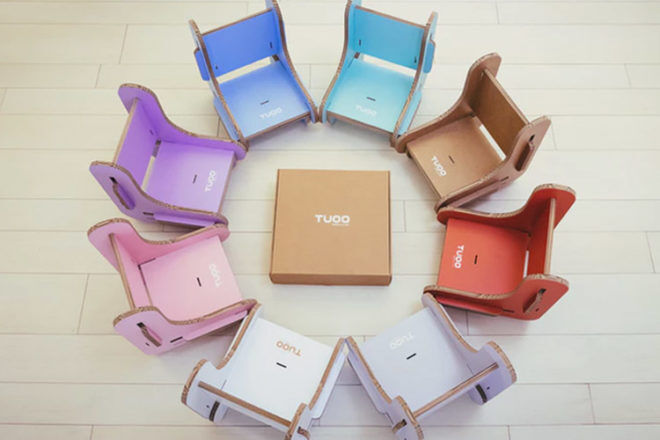 And there's no need to worry that the cardboard wonder is going to get soggy and mucky. It's completely wipeable and waterproof – so let the food games begin!
RAILZOO ($70 plus postage) by TUOO is currently available to order via Kickstarter, and will go intro production if funded by March 7, 2018.
Orders will be shipped from April, 2018.