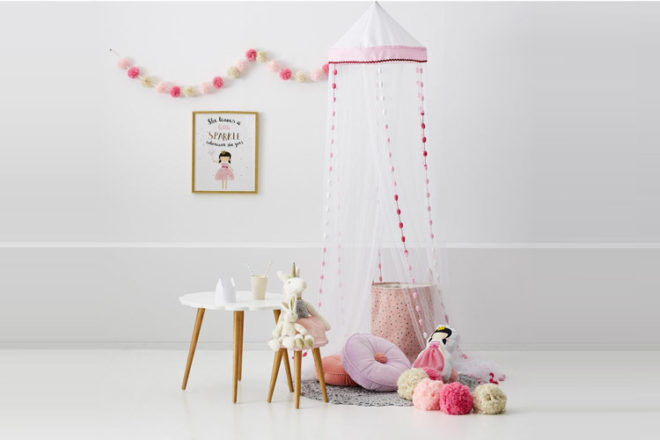 Adairs Retail Group:
AK white decorative canopy with pompoms
Barcode: 9326420253491
Defects: The string of pom poms on the canopy creates a potential strangulation hazard.
Hazards: Risk of strangulation if the string of pom poms becomes wrapped around a child's neck.
Sold Nationally between 20 July 2017 – 13 February 2018
What should consumers do: Immediately stop using the canopy and return it to an Adairs store or contact Customer Service on 1300 783 005 to obtain a refund or store credit.