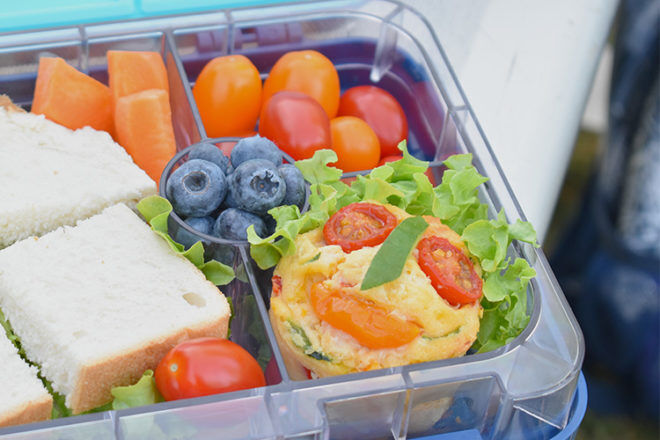 Kids eat with their eyes too, so give them something adorable to gobble up and it's likely to go down a treat. Smiley and packed full of veggies, cheesy tomato muffins are easy to jazz up for a cute-as-a-button lunch on the go.
Whip up a batch at the start of the week and freeze for a week's worth of school lunches sorted. Or do a double batch so everyone is eating healthy, happy muffins.
Ingredients
1 punnet of Perino™ tomatoes, dice 3 tomatoes
1 punnet Perino™ Gold tomatoes, dice 3 tomatoes
4 eggs, lightly beaten
1 ½ cups self-raising flour, sifted
1 cup grated tasty cheese
1 cup grated parmesan cheese
1 cup grated carrot
1 cup grated zucchini
1 large onion (red or white), diced
1 tsp olive oil
1 cup cream
1 medium green capsicum, cut into small strips (for nose)
16 paper baking cups (cups are perfect as you can place these on the baking tray and straight into the oven) – they also make a lovely shaped muffin.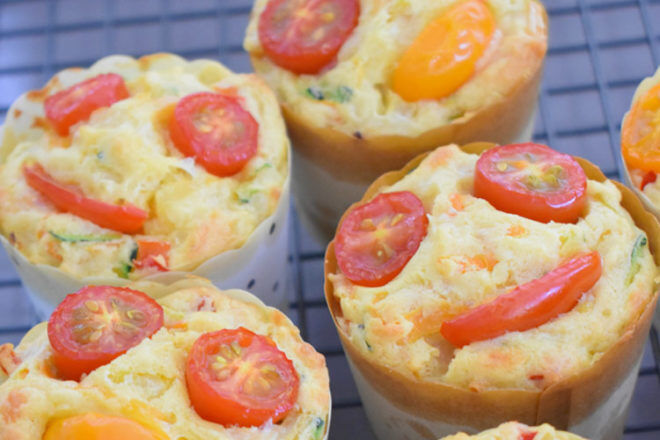 Method
Step 1: Preheat oven to 180°C.
Step 2: Get all your ingredients chopped and ready for cooking as per the ingredient list above.
Step 3: Heat the olive oil in a frying pan over medium heat and add the onion. Cook for about 3 mins or until onion is translucent. Add the carrots, zucchinis and diced Perino tomatoes and cook for a further 2 – 3 minutes. Set aside the vegetable mixture and let cool.
Step 4: In a separate bowl mix eggs, cream and cheese together until all combined. Stir in the cooled vegetable mixture until gently combined.
Step 5: Stir in sifted self-raising flour until all combined – do not overbeat. Spoon mixture into paper cups until ¾ full.
Step 6: Slice the remaining Perino™ red and gold tomatoes to make eyes and smiley faces. Push the tomatoes and capsicum nose gently into the top of the mixture.
Step 7: Place in oven for approximately 20 – 25 minutes or until a skewer comes out clean. Cool on cake rack.
Once cooled, they can be placed in a freezer safe container or freezer bags. You can freeze them in the cups but it's best to remove when placing in a lunch box. Pop in the lunch box and they will be thawed and fresh ready for lunch.
Tasty tips: Adults can also enjoy these with a dash of balsamic vinegar for a bitey hit. Yum!
Add a handful of fresh Perino™ tomatoes to the kids' lunchbox for an extra burst of fun and freshness.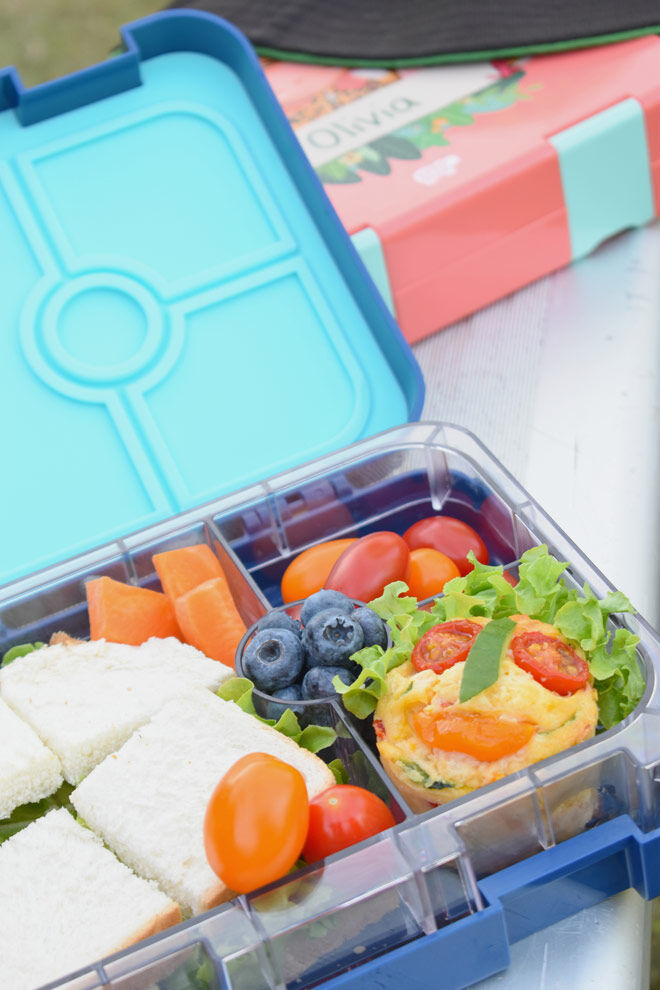 ---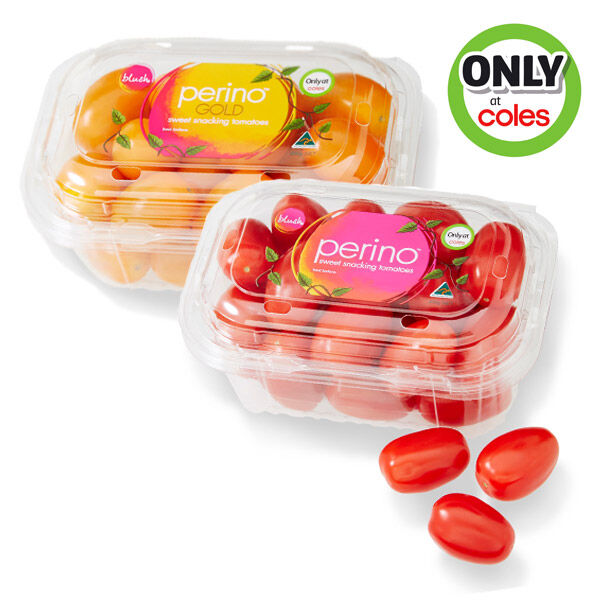 Red Perino™ sweet snacking tomatoes are twice as sweet as the average tomato, making them a fun, healthy and fresh snack. A colourful addition, Perino™ Gold tomatoes are lower in acidity and have a subtle sweetness.
Bite-sized and similar to a grape in shape, Perino™ snacking tomatoes are harvested by hand and packaged in a convenient re-sealable 200g punnet, straight from the glasshouse to you.
Perino™ and Perino Gold™ tomatoes are available exclusively at Coles.