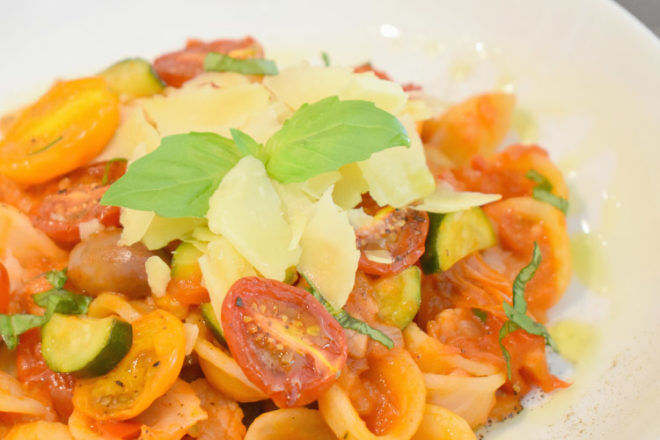 There's nothing like a burst of fresh ingredients to liven up the trusty midweek pasta dish – and this one will be in front of the kids in less than 40 minutes.
Red and gold Perino™ super sweet snacking tomatoes are the hero here – a feast for the eyes as well as the taste buds. And it's just as delectable the next day as lunch; love a meal that does double duty.
Get set to add this family favourite dish into the weekly rotation.
Ingredients
6 Perino™ Gold tomatoes, halved
6 Perino™ Red tomatoes, halved
4 rashers of smoked bacon, diced
2 tbsp tomato paste
2 large ripe truss tomatoes
1 small brown onion, diced
2 cloves of garlic, crushed
3 small or 2 medium zucchini, halved lengthwise and sliced
½ large capsicum, diced
Dried pasta (we used Orecchiette – perfect pasta cups to scoop up the delicious tomato sauce)
1 ½ tbsp fresh basil, chopped
Shaved parmesan cheese to serve
Olive oil to serve
Method
Step 1: Preheat oven to 200°C
Step 2: Get all your ingredients chopped and ready for cooking as per the ingredient list above.
Step 3: Place the halved Perino™ tomatoes skin side down on a non-stick baking tray. Season with salt and pepper, and roast in the oven for 10-12 minutes at 200°C.
Step 4: Cook and drain the pasta as per packet directions, saving a cup of the pasta water at the end.
Step 5:  Cut the two large tomatoes in half. Then, using a grater, grate the insides of the tomatoes over a bowl. You'll be left with all the delicious juicy flesh in the bowl and the skin in your hand.
Step 6: In a frypan, add the onion, bacon and capsicum and cook for 3 to 5 minutes stirring continuously over medium heat. Add the zucchini, tomato paste and fresh grated tomato and cook for another 3 to 5 minutes. Add a splash or two of the pasta water you saved earlier if it starts to dry out.
Step 7: Add half the basil, roasted Perino™ tomatoes, cooked pasta and gently mix through.
Step 8: Serve with freshly shaved parmesan and leftover basil. And drizzle with olive oil.
Bon appetite!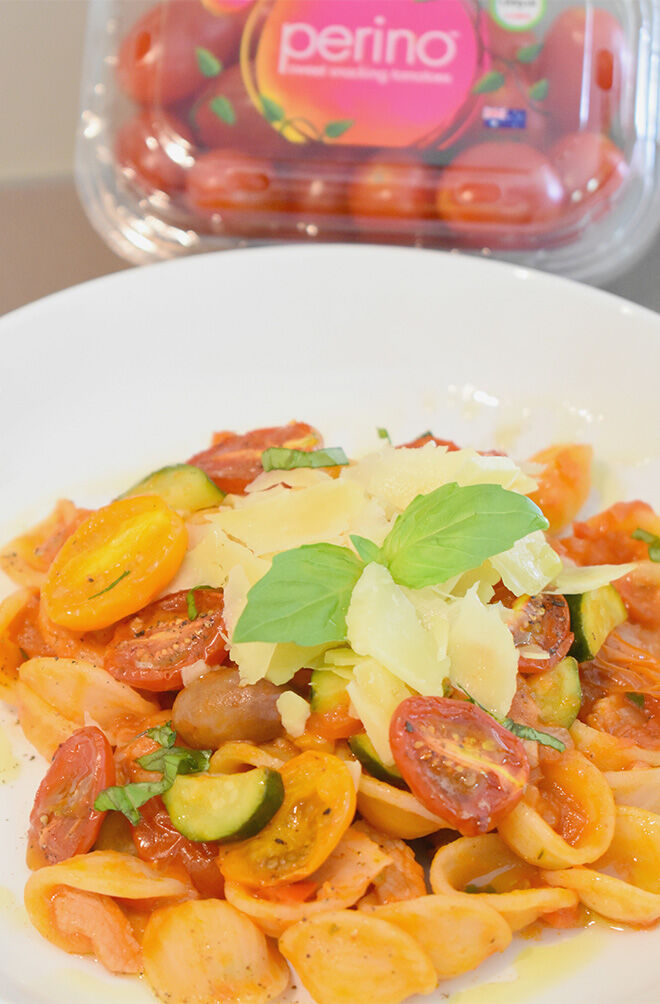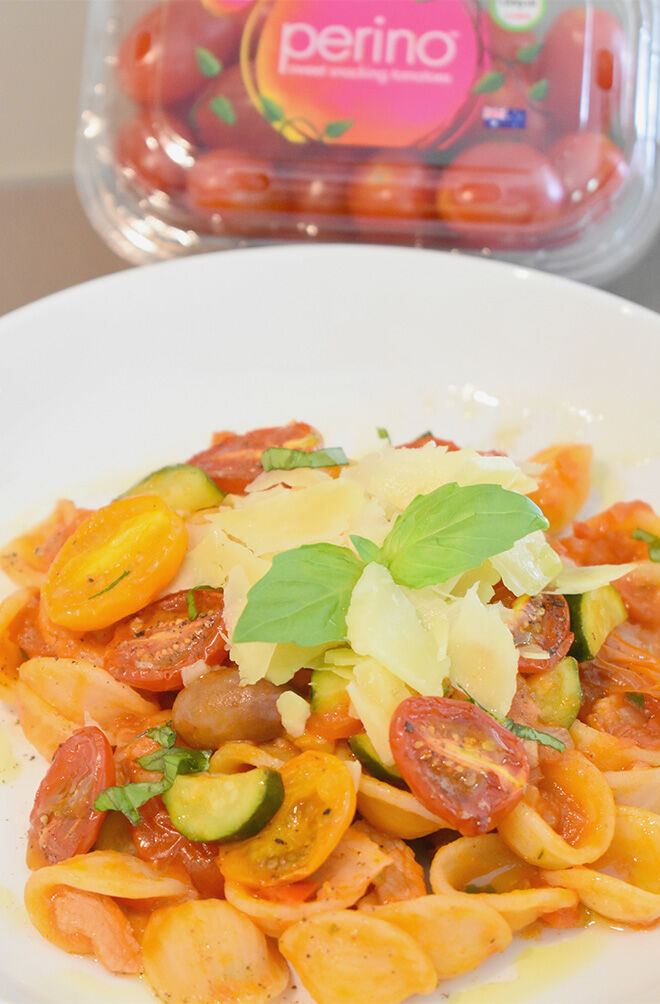 ---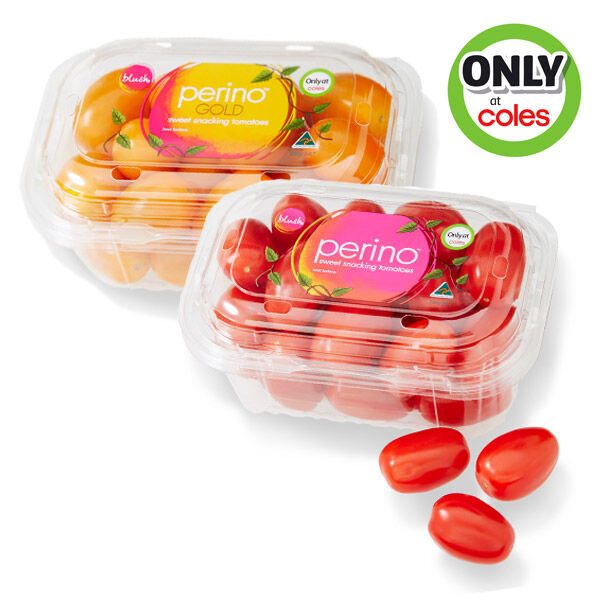 Perino™ sweet snacking tomatoes are twice as sweet as the average tomato, making them a fun, healthy and fresh snack. A colourful addition, Perino™ Gold tomatoes are lower in acidity and have a subtle sweetness.
Bite-sized and similar to a grape in shape, Perino™ snacking tomatoes are harvested by hand and packaged in a convenient re-sealable 200g punnet, straight from the glasshouse to you.
Perino™ and Perino Gold™ tomatoes are available exclusively at Coles.