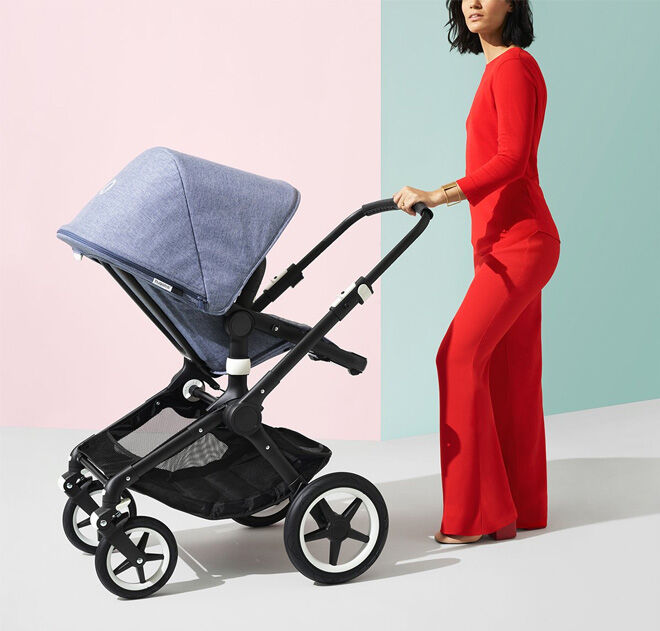 Form an orderly line, we're about to reveal the most lightweight pram Bugaboo has ever created (and let you know when you can get your hands on one).
Comfy for resting babes and pushing parents the Bugaboo Fox is a rather ravishing addition to the ever-growing Bugaboo suite of prams and strollers.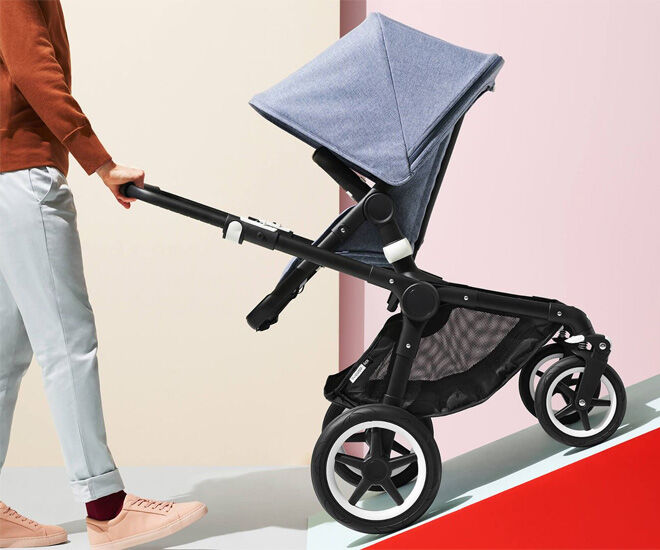 What makes it so comfortable? It's all about the tech and supreme design skills of the Bugaboo team. They've given the Fox front and rear suspension for a smoother, bump-free ride. There's been some tweaking of the central joint system, which translates into effortless, easy steering around tight corners.
The Bugaboo Fox also puts bub's seat in the best position for easy, back-friendly access. And we're also spying a pretty hefty-sized basket for juggle-free shopping. Sturdy, safe and comfy the Bugaboo Fox still manages to weigh in at less than 10kg – another back-saver.
Take a look at the handy reclinable and reversible seat:
If your heart's all aflutter you only have a little while to wait the all-new Bugaboo Fox (from $1859) will be available on March 1, 2018.
Work out which pram is right for you with our handy Before You Buy Guide: Prams and Strollers.
This post is sponsored.