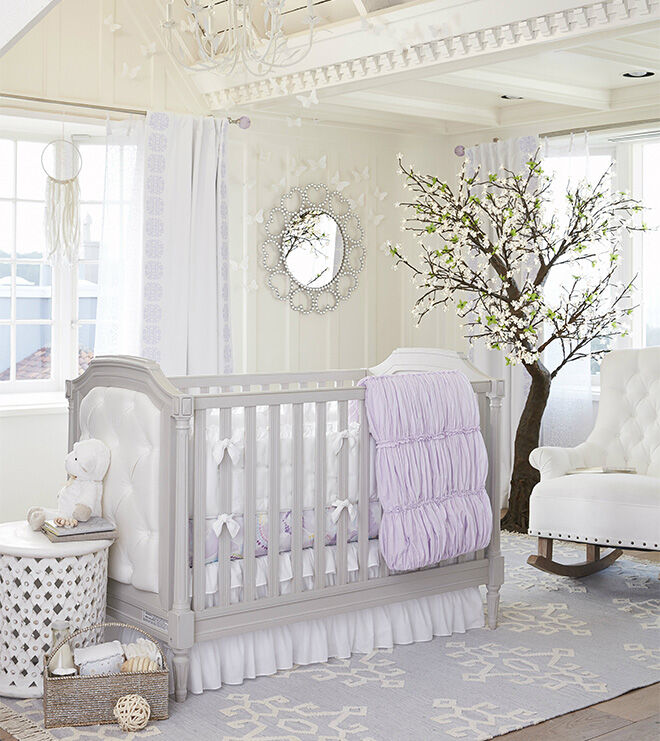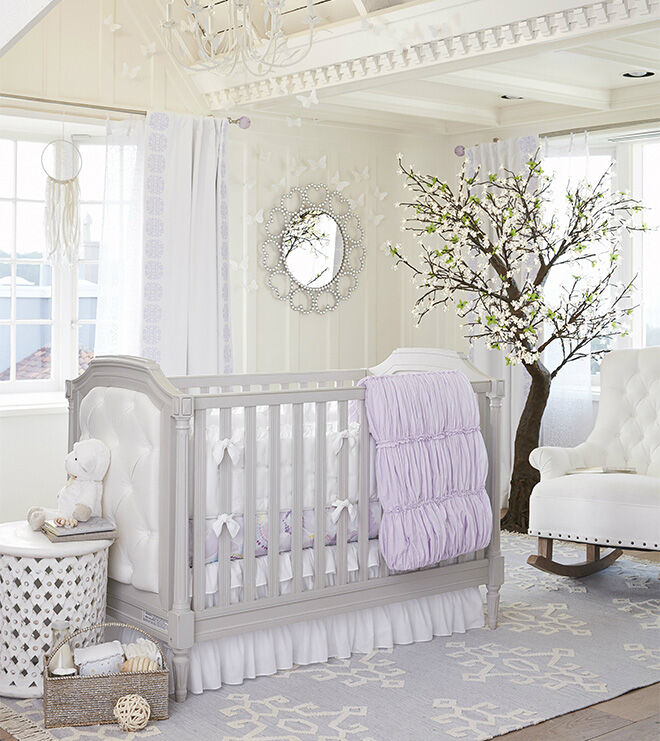 Once upon a time in a nursery not so far away, a fairytale-perfect cot reigned supreme. A sublime slumber nest for sleeping beauties and handsome princes, the coveted Blythe Convertible Cot also hides a magical secret.
Timeless elegance is always in style. From its pin-tucked upholstery to the turned wood legs and detailed moulding, the Blythe holds her head high as an exquisite hero piece of the nursery.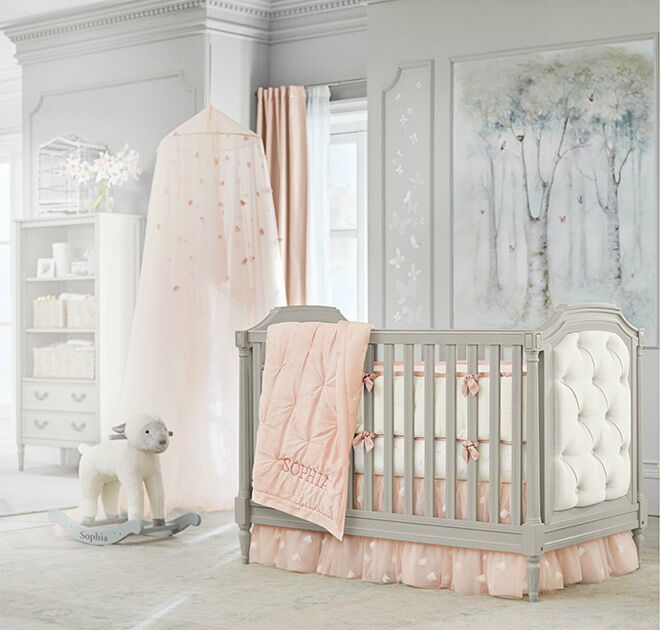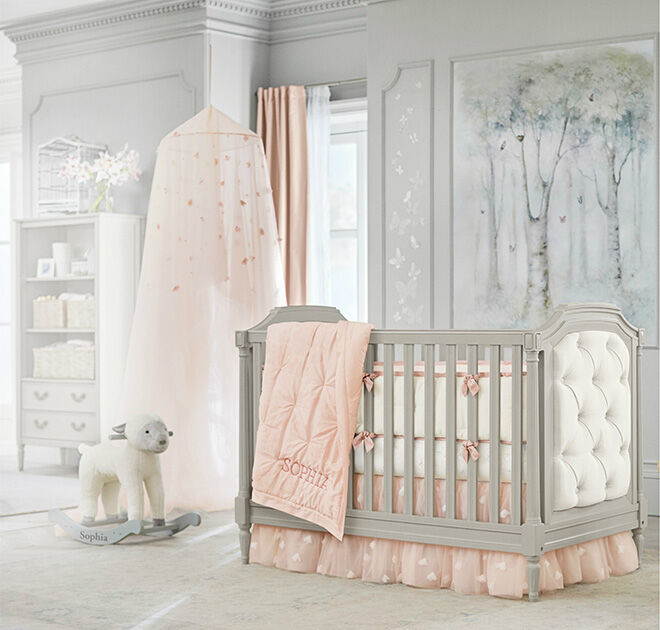 Two mattress height options mean easy access to slumbering newborns. The mattress can then be dropped as bub gets close to sitting up.
Artfully crafted, the vintage-inspired cot brings a touch of whimsy and storybook charm. And it will transform into your tiny royal's first toddler bed with the wave of a wand (and the addition of the Toddler Bed Conversion Kit – sold separately $269).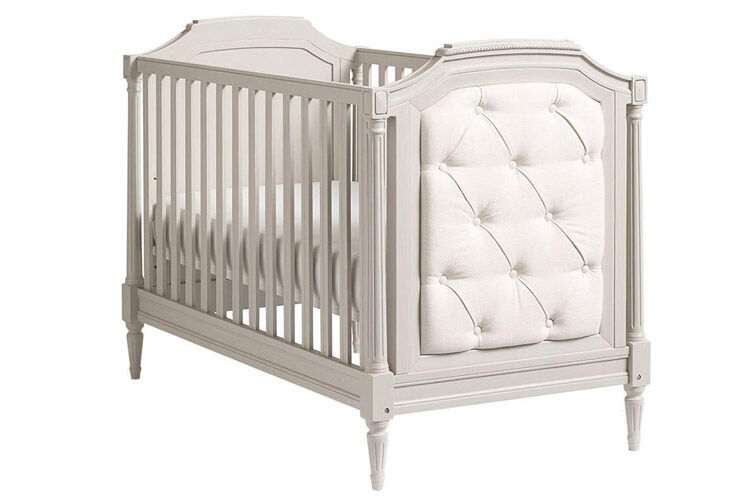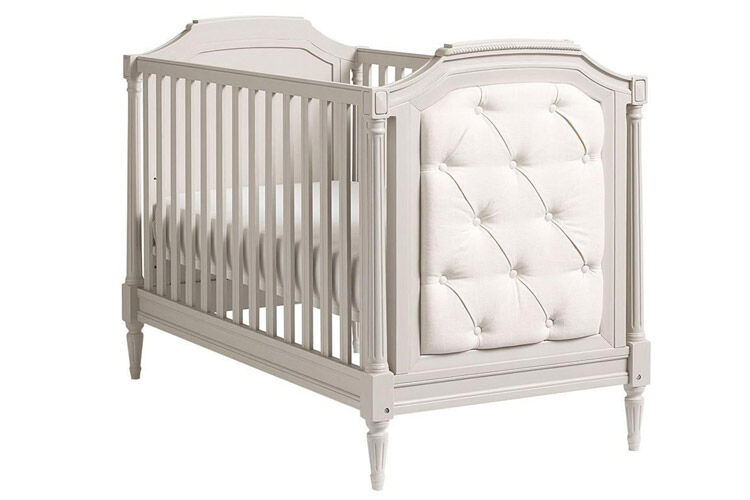 Choose from two neutral and calming colour pallets to suit any nursery. The Vintage Grey cot features crisp white washed linen fabric, while the Vintage Simply White cot is complimented by gentle ivory fabric.
Attention to detail towards the etherial design has been matched when it comes to safety, rigorously tested to meet or exceed all Australian standards.
Blythe Cot Specs: 137 cm wide x 80 cm deep x 104 cm high
The Blythe Convertible Cot is available in vintage grey or white from Pottery Barn Kids ($1499).
This post is sponsored.