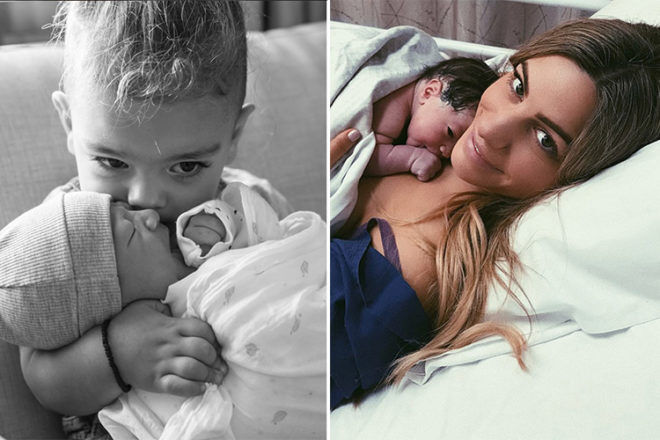 Bubbly former The Block contestants Bec and George Douros have welcomed their second son, a raven-haired boy called Lenny.
Little Lenny Anthony was born on Friday, and is a younger brother to two-year-old Archie. According to doting mum Bec, Lenny looks just like his big brother when he was born, "those lips and his gorgeous almond shaped eyes! So beautiful." Naaw!
Bec has documented her second pregnancy on Instagram, sharing her struggles and joys while being heavily pregnant in the Aussie summer.
The couple, who competed on The Block in 2013, say they're 'completely in love' with their new little man. The new family of four is wrapped up in a new baby love bubble – Archie's first encounter with Lenny was just adorable, watch below.
If you're baking your own little ray of sunshine, make sure you head over to our closed Mum's Grapevine Due Date and Baby Groups. They're a hive of activity with hundreds of supportive mums and mums-to-be.