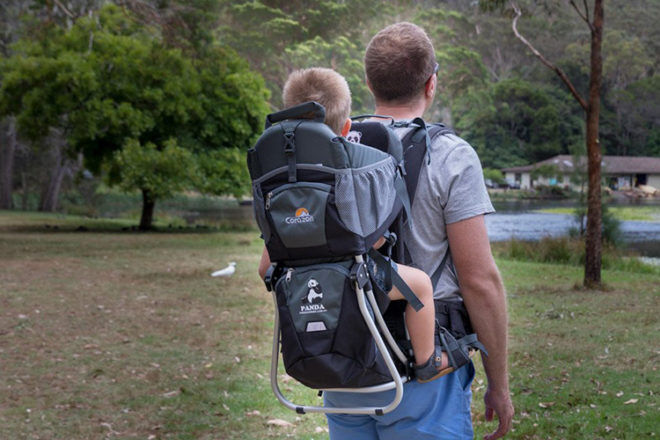 Every day with kids is an adventure. If you love the great outdoors, adventuring with your tot in tow doesn't have to slow you down.
Even if they're up on their feet, little legs don't last as long as ours. So the key to avoiding aching arms or endless piggybacks is the right gear. Special carrier backpacks let you hike hands-free while your little explorer enjoys the ride. Whether your off on a serious trek or just a family fun day out, hit the trail with these 5 baby carrier backpacks for hiking.
Macpac Vamoose V2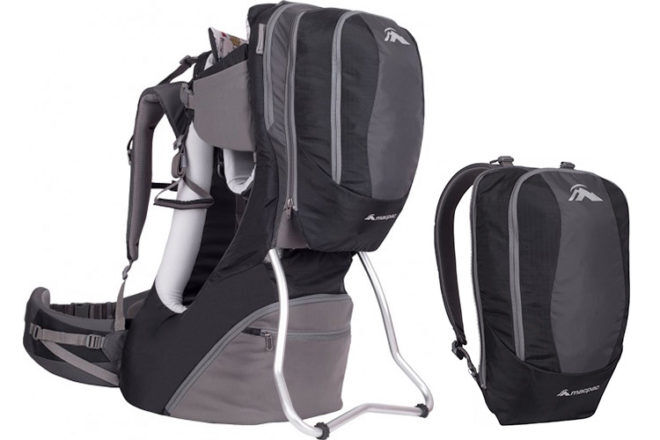 Strong and durable, the Macpac Vamoose V2 Child Carrier ($499.99) holds up to 20kg and features a three stage hook-n-clip system that 'grows' with your child. It also comes with a Sombrero sunshade and Rainbow rain cover, with an optional child neck pillow for added comfort.
Karinjo Child Carrier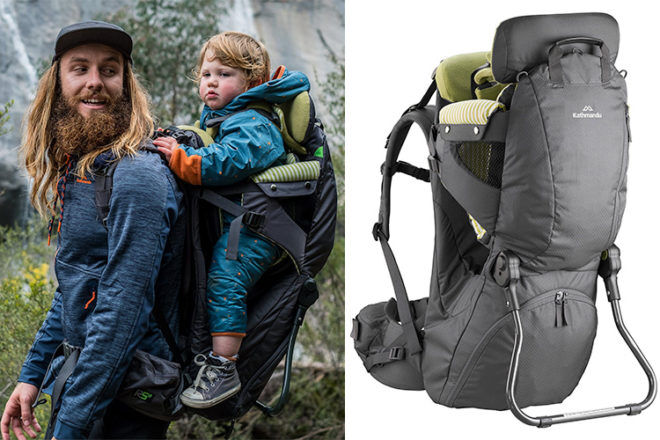 Featuring a quick-adjust adult harness and a padded, adjustable saddle, the Karinjo Child Carrier ($399.98) is a comfy backpack designed for ease of use. A contoured hip belt helps reduce fatigue – perfect for all day adventures.
Osprey Poco AG Plus Child Carrier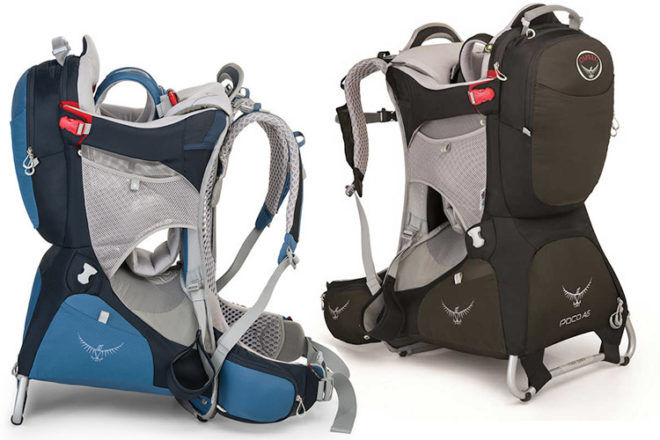 The Osprey Poco AG Plus Child Carrier ($399.95) is just what you need on a sunny day. The mesh harness and backpanel allow airflow around your back and hips for helping to keep you and your kiddo cool. It also features an easy-use built-in sunshade that can be stowed when not needed.
Mont Bambino Baby Carrier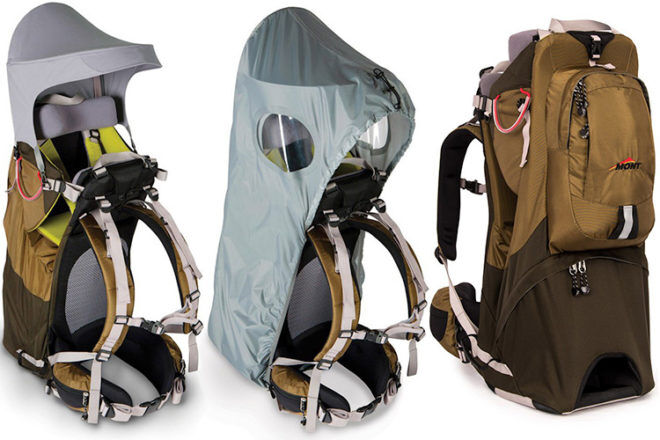 Built with babies in mind, the Mont Bambino Baby Carrier ($349.95) features child shoulder straps and a front dribble pad that can be removed for washing. It also includes a small hand mirror for quick baby checks. Clever!
Panda Child Backpack Carrier
The Panda Child Backpack Carrier ($390) puts the 'pack' in backpack. Featuring 7 pockets and up to 15 litres of storage space, you'll have no problem carrying your kiddo and all the extras you need for a big day out. It also comes with a one-month worry-free return policy so you can shop with peace of mind.