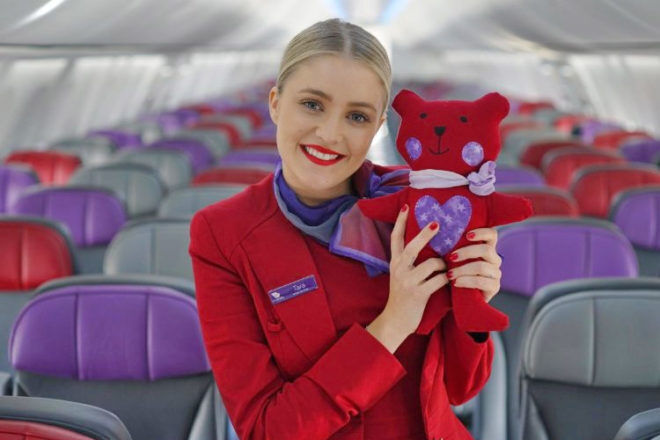 Little ones find so much comfort in a snuggling with a cuddly toy. Even kids who have had their lives turned upside down find peace in the familiar feeling of hugging a teddy.
So we're giving Virgin Australia a huge thumbs up for its clever recycling program. The high flier is turning old uniforms into teddy bears for children in emergency accommodation – because everyone deserves a good cuddle.
Sky-high teddy bears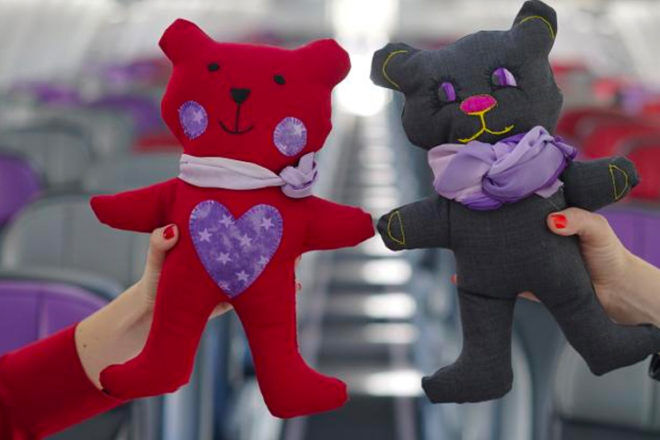 Virgin Australia recycles a huge 1.2 tonnes of its super smart uniforms every month. The airline has teamed up with In Balance Products to repurpose them into teddy bears for kids who really need comfort. The uniforms are also being crafted into blankets and pillows for the homeless and those in need.
Every new member of staff gets a new uniform while existing staff members have other items replaced as needed. The airline held a competition among its staff to decide what to do with the old uniform. The recycling idea was suggested by a big-hearted staff member, and the idea took off.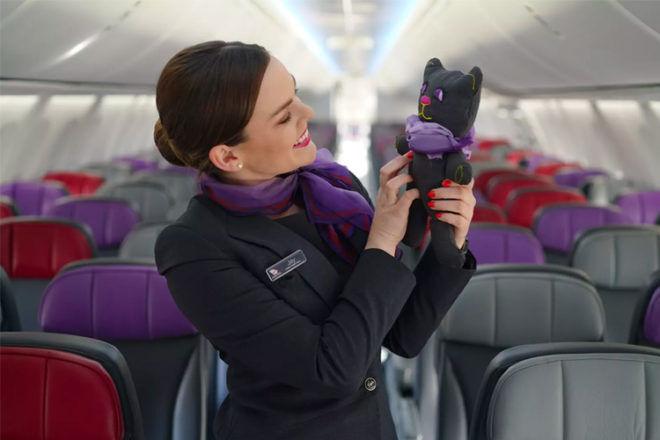 And it's not just cabin crew uniforms that are being given new life – ground crew, engineer and pilot uniforms are also being recycled and transformed.
Take a bow, Virgin Australia – we love organisations that give back. Here's another beautiful business that's paying it forward – Cuddle+Kind donates meals to needy kids with every doll sold.